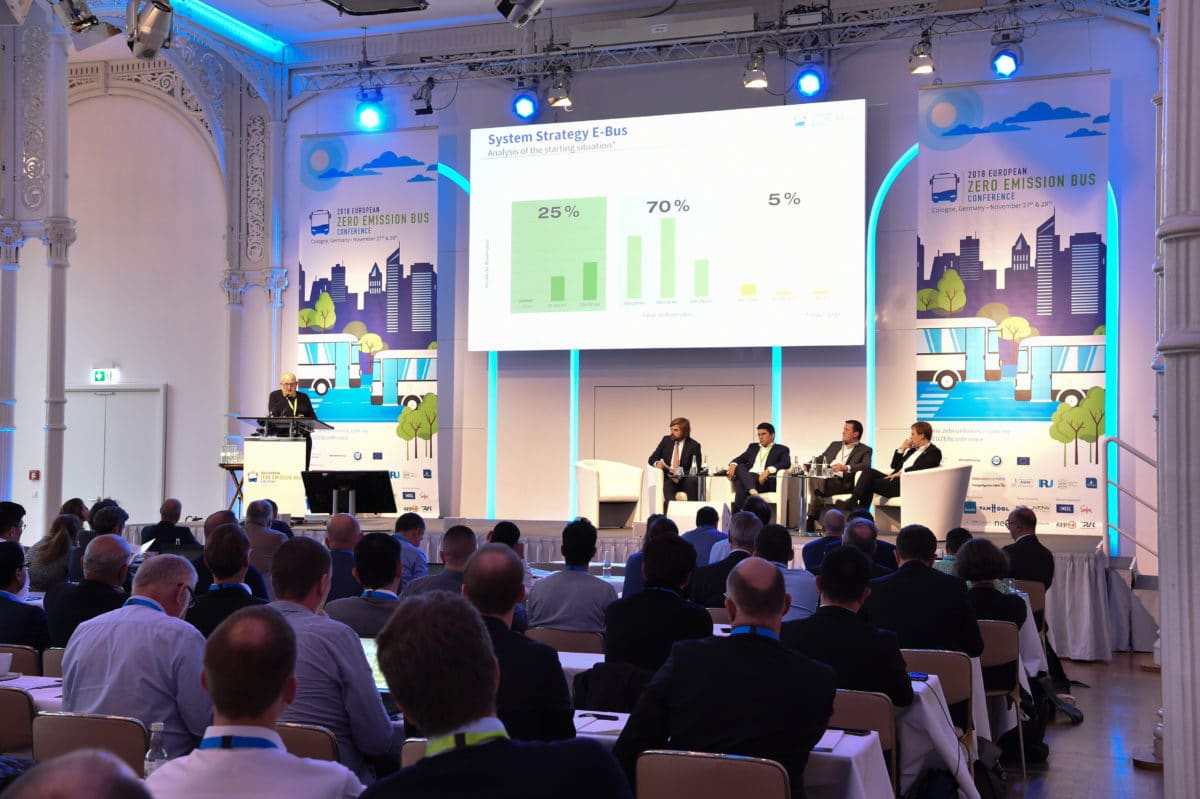 US Zero Emission Bus Conference 2019
26 September 2019

-

27 September 2019
The Zero Emission Bus Conference is the premier event for electric bus knowledge and industry collaboration. As more cities, provinces, and states ramp up their climate change mitigation goals in accordance with the Paris Agreement, countries are turning toward electric mobility as a key strategy to stay below 2 degrees C warming. Join us this September to discuss real strategies for the world's transit innovators and learn more about how to prepare for electrification at scale.

More than 500 attendees to the US Zero Emission Bus Conference 2019
On the 26th and 27th September 2019, more than 500 international bus operators, industry specialists, and climate policy leaders will come together in San Francisco to:
Identify the key role transport can play in addressing climate change by investigating the potential of battery electric and fuel cell electric buses in the sector. This will include a session on how Connected and Automated Vehicle technology can aid the adoption of zero emission technology;
Discuss real-world strategies and policies for the world's transit innovators, with invited keynote speeches from state and national policy makers such as Jared Blumenfeld, California Secretary for Environmental Protection, and Sophie Shulman, Chief of Innovative Mobility, Colorado DOT;
Share best practices for ZEB operation and methods to transition fleets in cost-effective and minimally disruptive ways;
Network with relevant stakeholders to gain insight on the growing sector;
Experience a trip on a fuel cell electric and battery bus;
Visit the sponsors' exhibition spaces and learn more about their activities.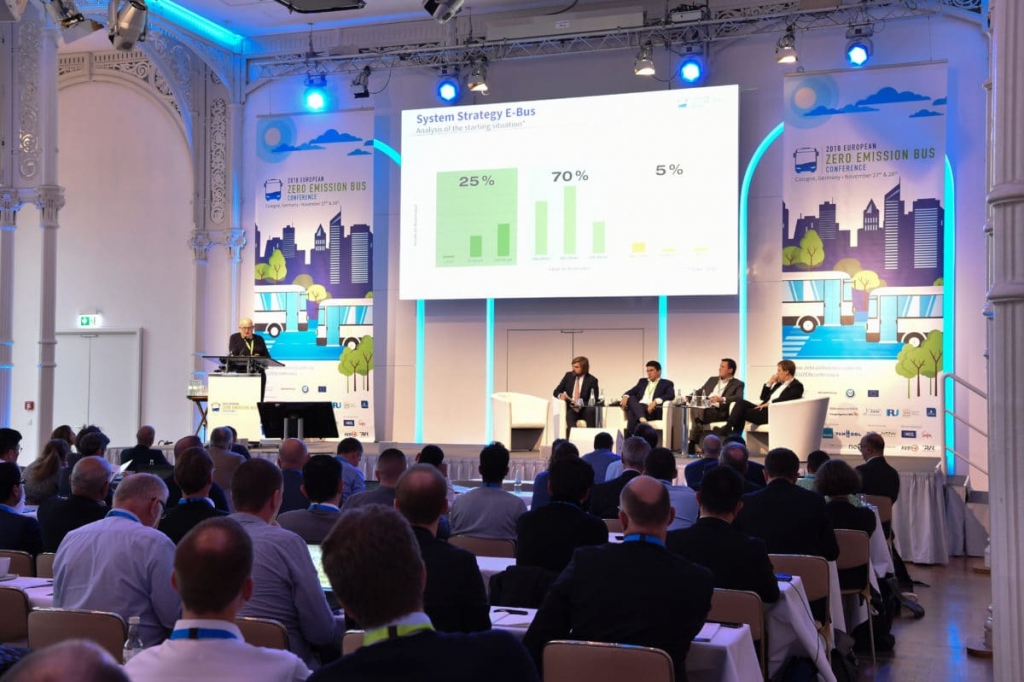 History of the Zero Emission Bus Conference
The Zero Emission Bus Conference has grown since its inception in 2011. It originally began as a fuel cell bus working group with 50 participants, and has now become the premier event for conversations on zero-emission bus (ZEB) technology. Last year's conferences in the US and the EU each successfully connected more than 300 stakeholders to discuss opportunities in zero-emission transport at scale.
The future of transport is zero emission. Leaders around the world are taking steps to electrify fleets and looking to create key partnerships with industry experts. This year, we look forward to continuing these conversations on a global scale in San Francisco, California, a ZEB hotspot and home to the country's most successful clean air agency – the California Air Resources Board (CARB).
In December 2018 CARB voted the Innovative Clean Transit rulewhichrequires public transit agencies throughout the state to commit to buying only zero-emission buses (battery electric or fuel cell) starting in 2029.

US Zero Emission Bus Conference 2019. Who should attend?
Transit agencies/Transport operators
Sustainability professionals
Bus manufacturers and industry suppliers
Utility representatives
Elected officials, particularly from cities or states/provinces who have pledged to go 100% zero emission
Environmental advocacy organizations
Organizations looking to learn more about funding opportunities for ZEBs
All levels of electric bus knowledge and experience are welcome!
Transport operators receive complimentary admission to the conference
CTE, US ZEB Conference host
US Zero Emission Bus Conference host is the Center for Transportation and the Environment, a U.S. non profit organization with a mission to improve the health of our climate and communities by bringing people together to develop and commercialize clean, efficient, and sustainable transportation technologies. CTE has helped more than 200 U.S. companies move cutting edge technologies into the global energy and transportation marketplace, leveraging more than $530 million in local, state, federal, and private funding.
CTE provides services for every part of the zero-emission transition, including route and utility rate modeling and simulation, vehicle optimization analysis, procurement consulting, feasibility studies, market assessment, outreach, and general project management, among others. CTE has worked with more than 60 transit agencies that have or will deploy 265 zero-emission buses. CTE maintains a presence with the U.S. Congress and with the State of California to help shape legislation that moves clean energy and transportation industries forward. Our work touches nearly every state and several countries. CTE is based in Atlanta, Georgia with offices in St. Paul, Berkeley, and Los Angeles. CTE is a catalyst for change, providing our members with a platform to transform their interests into deployed solutions.