[POSTPONED] European Zero Emission Bus conference 2020
UPDATE 13TH MARCH 2020
From ZEB2020 organizers:
Due to the current uncertainty surrounding the global spread of the coronavirus COVID-19, we have taken the difficult decision to postpone the European Zero Emission Bus Conference (ZEB) until Autumn 2020.
We have been monitoring the developing situation closely, and following the guidance of both national governments and the European Commission. In the current circumstances, the French Government has prohibited gatherings of over 100 persons indefinitely making an event in April untenable.
For us, as conference organisers, the health and safety of our attendees, employees, speakers and supporters is of the highest importance. We therefore believe that postponing the event until the Autumn is in the best interest of all participants.
We would like to thank for your understanding in these extraordinary circumstances and look forward to welcoming you to the conference in autumn.
—
The Paris Zero Emission Bus Conference follows the successful 2nd edition held in Cologne, Germany, in November 2018. Over 360 global stakeholders representing 220 organisations attended the event. Sustainable Bus was a media partner for the 2018 event and is still partnering for this year edition.ZEB 2020 will call on European manufacturers, policy makers and operators to scale up their zero emission ambitions to become global leaders in the transition to a zero-emission society.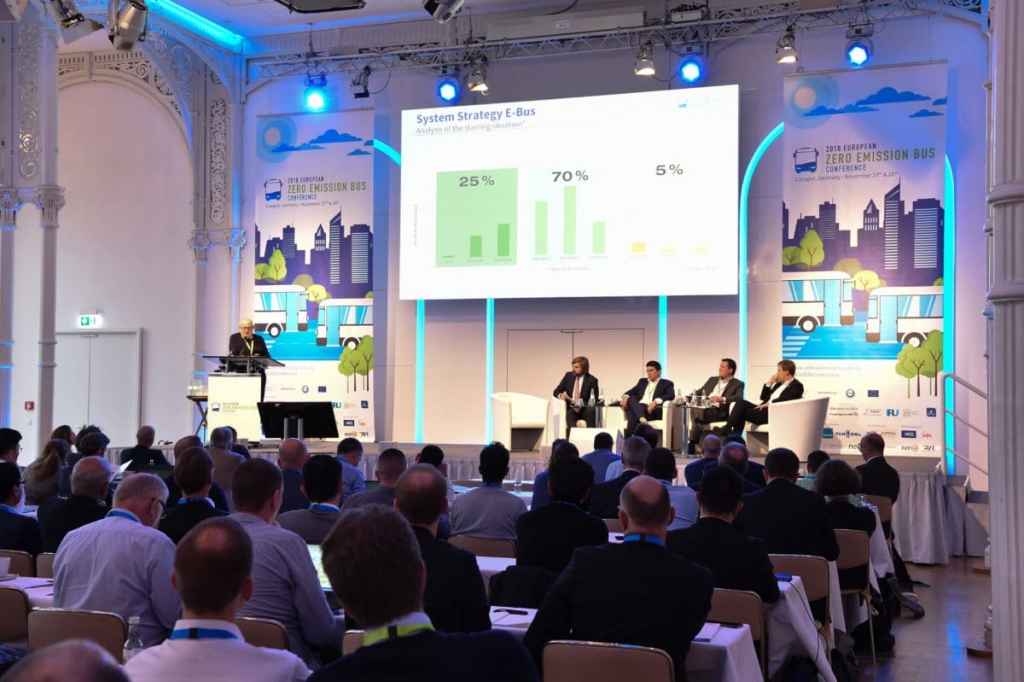 As with the previous editions of the conference, held in Cologne in 2018 and London in 2016, the Paris ZEB conference will focus on the solutions and challenges of decarbonising the bus industry. Over the two days of the conference, 400 stakeholders including bus operators, major industry players, and local and international policy makers, will come together to debate the relative merits of the two zero emission technologies – battery electric and fuel cell electric buses.
The conference programme has been designed to give attendees a complete overview of the considerations for deployment of zero emission fleets. Featuring industry experts and early adopters of zero emission vehicles, the sessions will be centred on the following topics:
Zero emission buses – what options are available today? Are we ready for the complete conversion?
Deploying new infrastructure at scale – which infrastructure solution best fits your needs?
Innovative economics – how can we finance full fleet conversions? What support is available from public and private sources, and how can this support be accessed?
Planning for operation – what are the considerations for operating large zero emission fleets?
Ambitious transition plans – what can we learn from the early adopters of zero emission vehicles? How can we achieve full fleet conversions?