Electric DD coach BYD C10MS passed Altoona testing in the US
Battery-electric double-decker coach BYD C10MS has passed durability road testing under the Federal Transit Administration's (FTA) guidelines at the Model Bus Testing Program in Altoona. The manufacturer claims it's the first battery electric double decker bus to achieve this result. BYD electric double decker passed Altoona tests The Larson Transportation Institute's Bus Research and Testing […]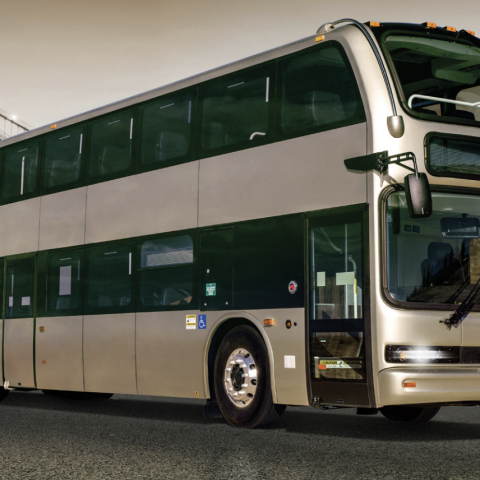 Battery-electric double-decker coach BYD C10MS has passed durability road testing under the Federal Transit Administration's (FTA) guidelines at the Model Bus Testing Program in Altoona. The manufacturer claims it's the first battery electric double decker bus to achieve this result.
BYD electric double decker passed Altoona tests
The Larson Transportation Institute's Bus Research and Testing Center in Altoona Pennsylvania, tests buses for safety, structural integrity, durability, performance, maintainability, noise, emissions, energy economy, and fuel economy. Based primarily in Altoona, the Center also has a facility located at the Larson Transportation Institute Test Track in Bellefonte, Pennsylvania.
"This is another proud achievement for BYD," said BYD Senior Vice President for Operations Patrick Duan. "The BYD C10MS is not only a luxury double decker coach, but it is also practical, as it serving the needs of commuters and tourists throughout the world. We appreciate our many U.S. customers who have already deployed this zero-emission coach in their operations and look forward to delivering many more of them."