Equipmake showcases its coach repower technology at ITT Hub
Equipmake is showcasing its coach repower technology at ITT Hub in Farnborough. The technology can provide pure electric ranges up to 250 miles, and it is entirely scalable and modular, Equipmake says. Named "Equipmake's Zero Emission Drivetrain (ZED)", it can be applied to any coach, from single to double-decker, and bespoke systems can be tailored […]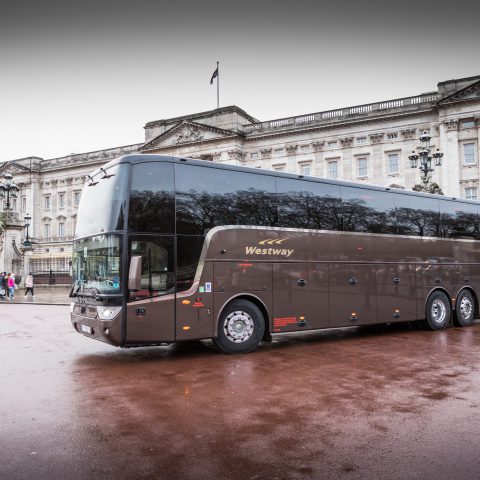 Equipmake is showcasing its coach repower technology at ITT Hub in Farnborough. The technology can provide pure electric ranges up to 250 miles, and it is entirely scalable and modular, Equipmake says.
Named "Equipmake's Zero Emission Drivetrain (ZED)", it can be applied to any coach, from single to double-decker, and bespoke systems can be tailored to specific customer requirements. This approach can provide repower solutions for all coach use cases, from shorter school routes to the majority of longer distance motorway journeys.
What is important, Equipmake's conversion from ICE to fully electric preserves the passenger and luggage capabilities of the original coach.
ITT Hub: Equipmake with coach repower technology
At ITT Hub, Equipmake is showcasing its coach repower technology with a Van Hool T917 from the Westway Coach fleet, which has recently agreed to a partnership to accelerate the repowering of the leading operator's fleet. The conversion has seen the coach's diesel engine replaced with an Equipmake ZED featuring a 545kWh battery pack, an electric motor, an inverter, and an efficiency-maximising HVAC system.
All of these were developed in-house by Equipmake at its headquarters in Snetterton, Norfolk. The ZED specified for the Westway Coaches application is expected to give the repowered Van Hool T917 a range of up to 220 miles. In-service testing is set to begin in Q3, with the objective that further Westway vehicles are repowered over the coming months.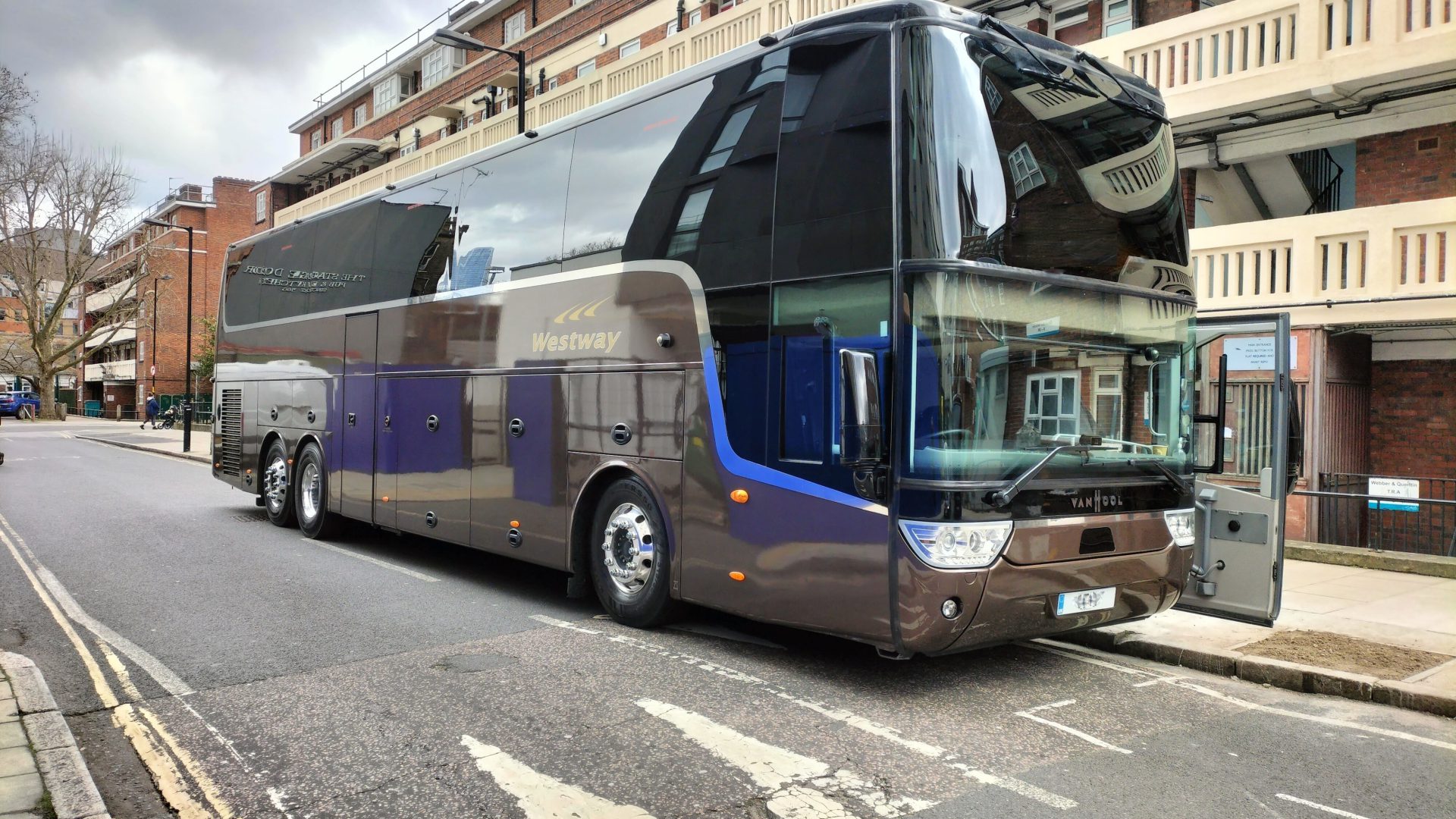 ITT Hub 2023: coach repower by Equipmake
Repowering a coach costs less than half the price of a new electric coach, Equipmake states.
Ian Foley, CEO of Equipmake, said: "Repowering is an important and cost-effective technology that bridges the gap between diesel and a new electric coach fleet. We can apply our in-house developed Zero Emission Drivetrain (ZED) to any coach and work with a fleet customer to specify a fully electric driving range from 100 miles all the way up to 250 miles, making long distances entirely possible. Factor in no compromises on passenger or luggage capacity, and repowering upcycles a perfectly good vehicle in the most cost-effective way, making sense for any size of fleet. It also solves the conundrum faced by operators who may only be part-way through the lifecycle of a vehicle, enabling them to transition without resorting to the financial burden of a new electric coach."