Acoustic alert for electric buses. A Forman Vehicle Services project (with TfL)
More electric vehicles on the roads mean less noise and pollution… but also safety concerns. That's why Forman Vehicle Services will be introducing the new V-AVAS Acoustic Vehicle Alerting System at Busworld Europe 2019 (after attending Coach & Bus UK on 2-3 October in Birmingham). The system, developed in collaboration with Transport for London (TfL), has been approved […]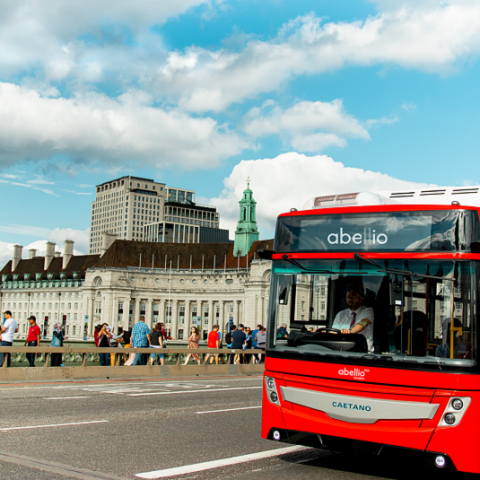 More electric vehicles on the roads mean less noise and pollution… but also safety concerns. That's why Forman Vehicle Services will be introducing the new V-AVAS Acoustic Vehicle Alerting System at Busworld Europe 2019 (after attending Coach & Bus UK on 2-3 October in Birmingham).
The system, developed in collaboration with Transport for London (TfL), has been approved by vehicle manufacturers including Alexander Dennis. V-AVAS complies with UNECE Regulation No. 138 (that requires to implement acoustic alerts on electric and hybrid vehicles). This regulation makes provisions concerning the approval of quiet road transport vehicles with regard to their reduced audibility. The system will be mounted on the 34 Caetano electric buses to be delivered in London.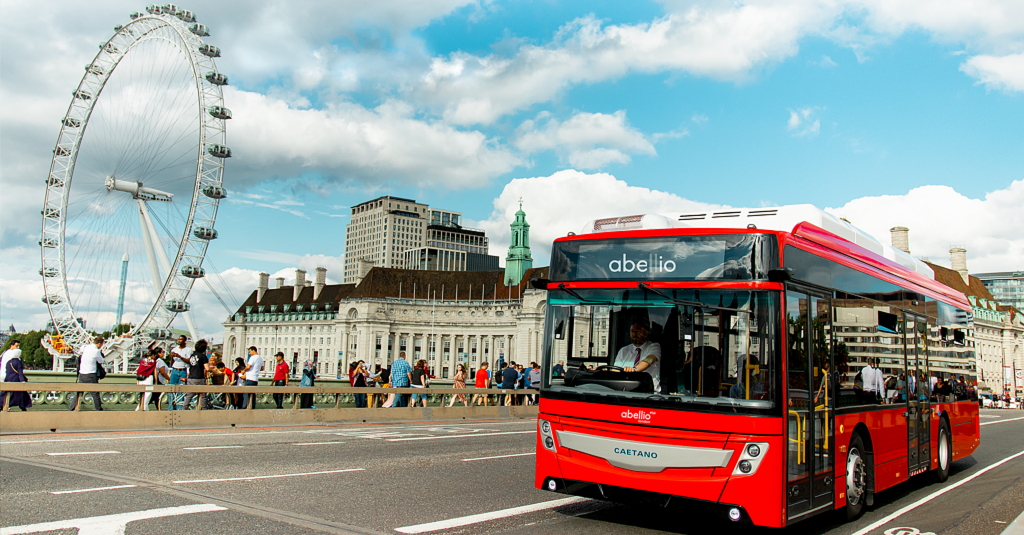 Emulate the sound of a bus
This recent rise in the use of electric and hybrid vehicles has led to concerns regarding their low noise emission. These concerns relate to the increased risk of incidents with pedestrians, particularly for the blind or partially sighted. The Forman V-AVAS's innovative technology is designed to emulate the sound of a traditional bus to warn road users of approaching 'quiet vehicles', says the company, based in the UK and active in the field of fire suppression systems and safety solutions for bus and coach market.
The system features two front speakers as standard. It also supports an optional third speaker which can be placed at the rear of the bus. Audio is directed towards front or rear speakers, in response to the vehicle's direction.
UNECE Regulation for acoustic alert on electric vehicles
UNECE Regulation No.138 requires all new types of electric and hybrid vehicles to implement adaptive Acoustic Vehicle Alerting Systems (AVAS) from 1st July 2019, and all new electric and hybrid vehicles from 1st July 2021. The approved vehicles emit an artificial sound to alert pedestrians and cyclists of the relative location, speed and direction of the vehicle. The regulation requires that the sound be emitted between 0km/h and 20km/h, and the frequency shifts to signify acceleration and deceleration of the vehicle.
The sound level of the Forman V-AVAS remains constant from 0 to 20 km/h, then decays away to nothing at 30 km.
Thanks to the acoustic alert system, the distinctive TfL London Bus sound is expected to be easily distinguished from other road vehicles. Vehicle state and speed are derived from a CAN-Bus interface, allowing V-AVAS to automatically adjust the playback in accordance with the vehicle speed. Auxiliary messages can also be played if required.