BAE Systems, Series-ER hybrid technology for a smooth switch to ZE drivetrains
«Turning a diesel bus into a part-time electric bus». It's the target of BAE Systems Series-ER electric hybrid technology, which is gaining ground in several markets as it enable a reduction in polluting emission from the tailpipe without the need of heavy infrastructure works. BAE Systems is also partnering with Dutch telematics company ViriCiti, which […]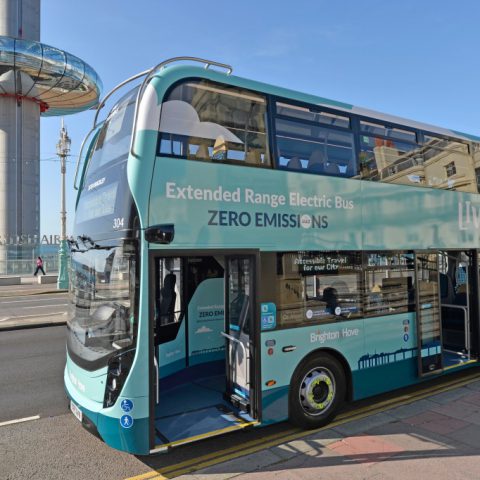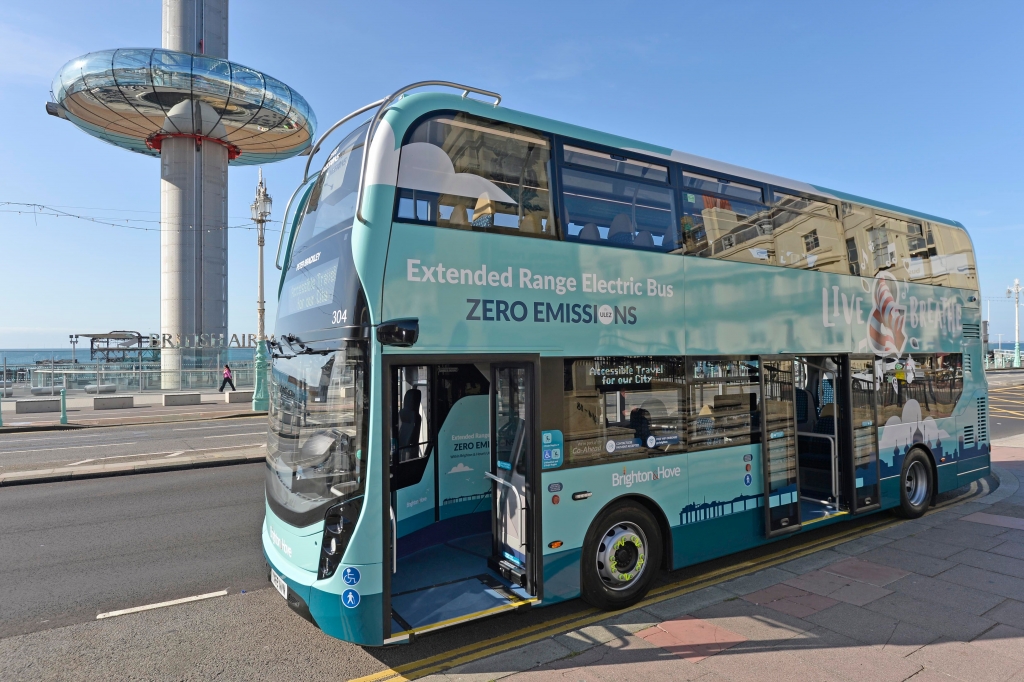 «Turning a diesel bus into a part-time electric bus». It's the target of BAE Systems Series-ER electric hybrid technology, which is gaining ground in several markets as it enable a reduction in polluting emission from the tailpipe without the need of heavy infrastructure works.
BAE Systems is also partnering with Dutch telematics company ViriCiti, which provided an automatic tool that allow to switch the engine on or off in predefined geofenced areas.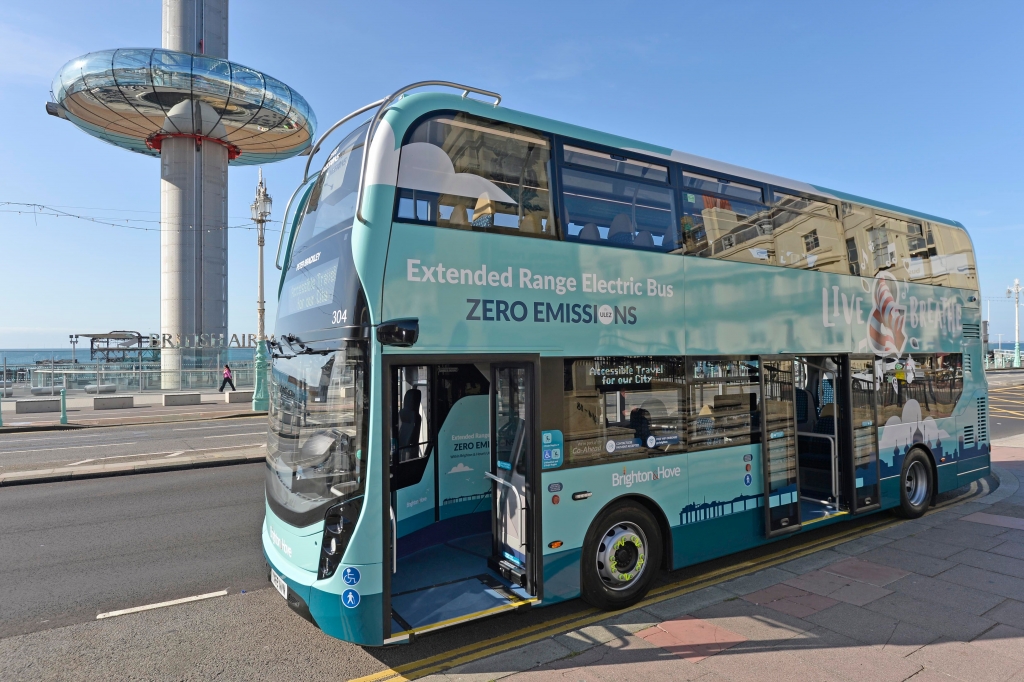 BAE Systems Series-ER, no infrastructure needed
BAE Systems Series-ER combines motors, energy storage, and smart controls to create a clean form of electric drive power for buses, BAE Systems points out. It uses lithium-ion batteries to store energy, allowing the bus to drive with its diesel engine turned off for up to 35 percent of the time. The system does not require charging infrastructure to operate because it charges itself with an onboard generator while the bus is on the move.
BAE Systems Series-ER buses in San Francisco
The company based in Endicott (New York State) points out that San Francisco was one of the first cities to adopt the technology, creating designated "green zones" to benefit communities with poor air quality as part of an environmental justice initiative. The Series-ER system uses global positioning software to tell the bus to switch to battery power once it enters a green zone. «San Francisco's buses equipped with this technology have now traveled more than 150,000 miles with their diesel engines off. That number will continue to grow as the city plans to upgrade more than 170 additional buses with the Series-ER technology in the next year», BAE Systems points out.
Boston and Brighton adopting BAE Systems Series-ER
Boston leverages the system on more than 400 buses to reduce emissions with idle reduction, BAE Systems adds. This feature allows the bus engine to turn off at stops, eliminating fuel use, emissions and noise when the bus is not moving. Nearly half of Boston's fleet is also using software to enable vehicles to switch to battery power at low speeds. The city takes advantage of this added benefit to reduce air and noise pollution in areas with greater foot traffic.
Across the pond, the UK and Ireland are also improving air quality with the help of BAE Systems' power and propulsion technology. The seaside city of Brighton turned to Series-ER technology to reduce air pollution in one of its tourist areas. Now its double-decker buses run free of emissions for more than 133,000 miles each year (in the picture above).
The Republic of Ireland's National Transport Authority (NTA) also has plans to incorporate the technology into its new fleet of buses. The NTA recently ordered 100 Series-ER systems and plans to use them across the country to reduce emissions and fuel use later this year.