Dana gets LEED certificate for its Sustainable Mobility Center in Ohio (USA)
Dana Incorporated has received Leadership in Energy and Environmental Design (LEED) certification for its Sustainable Mobility Center, located on its World Headquarters campus in Maumee, Ohio, United States. Dana's Sustainable Mobility Center awarded with LEED Dana's state-of-the-art Sustainable Mobility Center serves as an engineering center of excellence for e-propulsion products, including the development of electric […]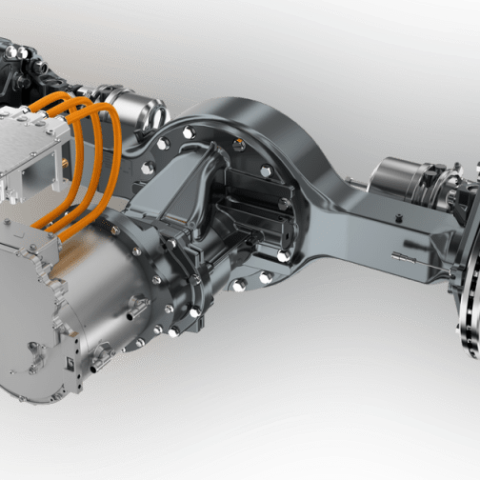 Dana Incorporated has received Leadership in Energy and Environmental Design (LEED) certification for its Sustainable Mobility Center, located on its World Headquarters campus in Maumee, Ohio, United States.
Dana's Sustainable Mobility Center awarded with LEED
Dana's state-of-the-art Sustainable Mobility Center serves as an engineering center of excellence for e-propulsion products, including the development of electric motors and upfitting of electric vehicles with complete e-Propulsion systems (here's how Dana is dong as for e-axle manufacturing, on our fellow platform Sustainable Truck & Van). 
The center also offers a dynamic customer experience, showcasing the company's electrified mobility technologies – while providing a location to educate and generate awareness around Dana's commitment to a broad range of sustainability and social responsibility priorities.
«We know that leading the way in sustainability is critical to supporting our customers in achieving their sustainability objectives, and directly aligns with Dana's strategic focus on delivering clean energy technologies», said Doug Liedberg, senior vice president and chief sustainability officer at Dana. «LEED certification for Dana's flagship Sustainable Mobility Center reinforces our commitment to transparent climate action, and the reduction of Dana's global Scope 1 and 2 greenhouse gas emissions by more than 50 percent by 2030».