DIWA, a history (70 years long) of efficiency. Voith with its strongest asset at Busworld
Worldwide at this time, nearly 400,000 city and intercity buses equipped with DIWA automatic transmissions. The signature is, of course, Voith's. Comfortable and quiet driving, reduced fuel consumption and, rebounding emissions, as well as low maintenance costs: these, over all, are the reasons for the success of DIWA, launched 70 years ago at the IAA […]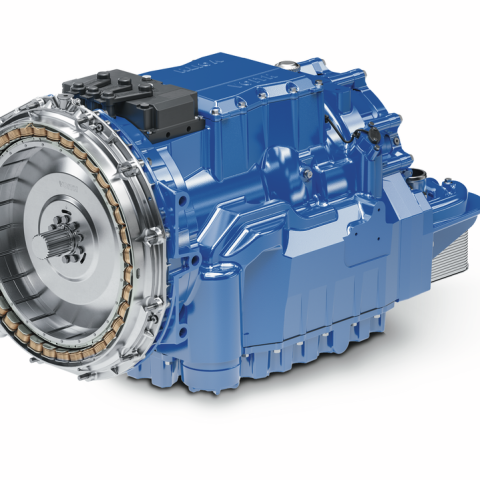 Worldwide at this time, nearly 400,000 city and intercity buses equipped with DIWA automatic transmissions. The signature is, of course, Voith's. Comfortable and quiet driving, reduced fuel consumption and, rebounding emissions, as well as low maintenance costs: these, over all, are the reasons for the success of DIWA, launched 70 years ago at the IAA in Frankfurt.
Over the years, Voith has continuously refined the product, adapting it to new market needs and implementing innovative technologies. At the 1973 IAA, a further development of the system was presented, the DIWA 851, whose counter-rotating hydrodynamic torque converter operating principle is still in use today. In 1976 a fourth gear (overdrive) was introduced. Starting from a given speed, it reduces engine rpm to allow more economical operation at a high final speed.
Today, the latest DIWA variant has seven gears and features a second overdrive and a separate secondary retarder. With each new generation, fuel consumption has been reduced and modifications have been made to accommodate ever-increasing engine powers. Today, intelligent gear shift programs are as much a part of the delivery as starting management and start-stop technology, which Voith introduced as one of the leading transmission manufacturers for the bus segment. Particularly in city traffic, where buses spend up to 40 percent of their operating time idling, stop-start technology enables a substantial reduction in fuel consumption, resulting in reduced noise and exhaust emissions.
What's next? DIWA NXT! But not only that…
From 2022, Voith will equip city and intercity buses worldwide with the latest generation of the automatic drive system: the DIWA NXT. The mild hybrid system is Voith's answer to the growing demand for efficient and environmentally friendly drive technologies. It bridges the gap between diesel engines and alternative systems. Drivers and passengers appreciate the driving comfort offered by the DIWA NXT, with which the new drive system continues the tradition of its predecessors. Fleet operators benefit from fuel savings of up to 16 percent. Not bad…
At the Busworld Europe event in Brussels (Oct. 7-12), Voith will celebrate DIWA's 70th anniversary, but that's not all: it will also present the latest developments in its innovative VEDS electric drive concept, which has also made a name for itself in the bus segment.