Stadtwerke Landshut deploys the first converted city bus with e-troFit's kit
In a few days, the first diesel bus converted to electric drive by e-troFit will be in regular service for Stadtwerke Landshut. The vehicle will be used there on different lines for about one year, starting from 25 September. The range, according to e-troFit, will be up to 250 km. The UITP Summit 2019 in Stockholm […]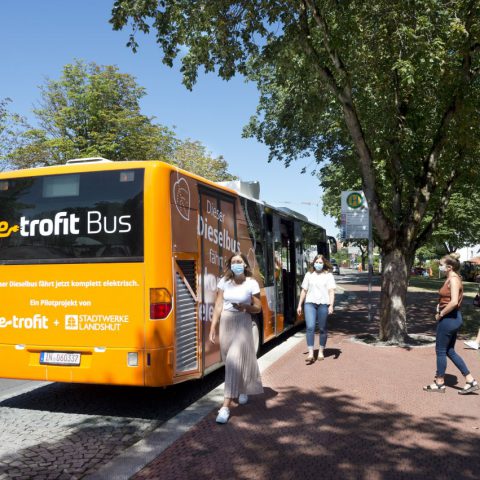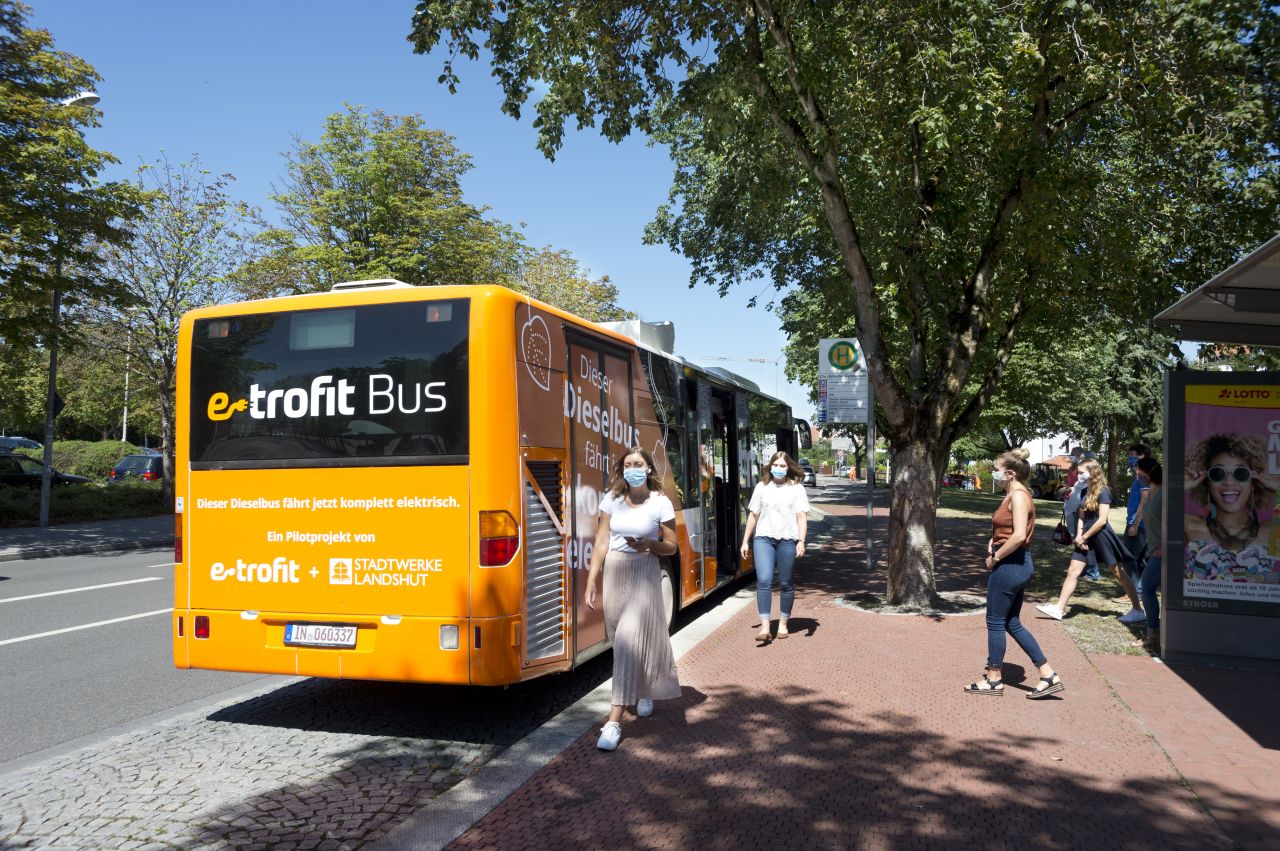 In a few days, the first diesel bus converted to electric drive by e-troFit will be in regular service for Stadtwerke Landshut. The vehicle will be used there on different lines for about one year, starting from 25 September. The range, according to e-troFit, will be up to 250 km.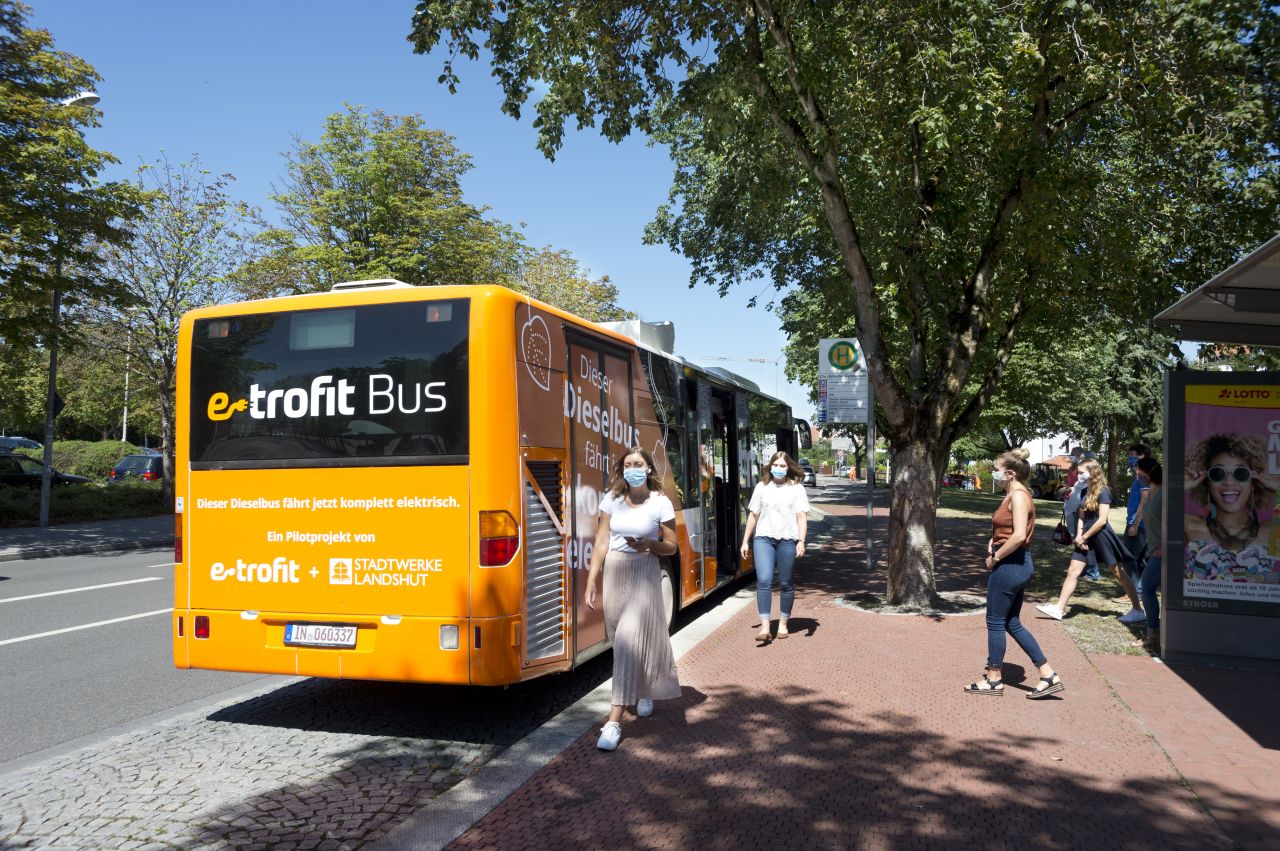 The UITP Summit 2019 in Stockholm saw the debut of the company e-troFit, a subsidiary of Munich-based tech company in-tech, who presented a retrofit solution for city buses (and, why not, trucks). The first deliveries were expected to happen in the 4th quarter of 2019. To date, the e-trFit kit is available for Mercedes Citaro only.
As a system supplier, ZF supplies powertrain components for the e-troFit kit. Being more specific, the component is the electric axle with in-wheel motors AxTrax, adopted also by Mercedes and Solaris for their eCitaro and Urbino electric respectively. With its global workshop network, ZF also doubles as a retrofitting and service partner, the company points out.