Forsee Power, at Trasport Publics with new batteries models for ebuses
Forsee Power and Transport Publics exhibition: the battery manufacturer put under the spotlight its new models Pulse 15 and Zen 35 for electric buses, that complete the ranges Zen and Pulse respectively. The first is based on Lto chemistry and offers high power for fast charging. Zen 35, instead, is a Nmc (Lithium Nickel Manganese Cobalt […]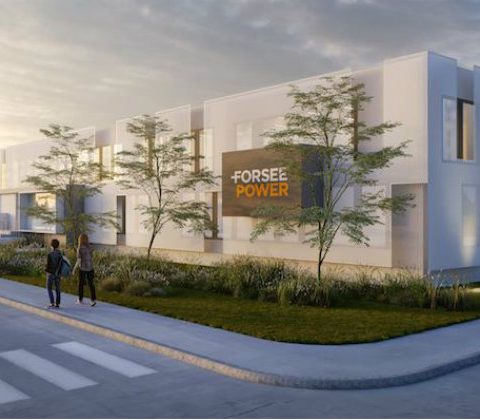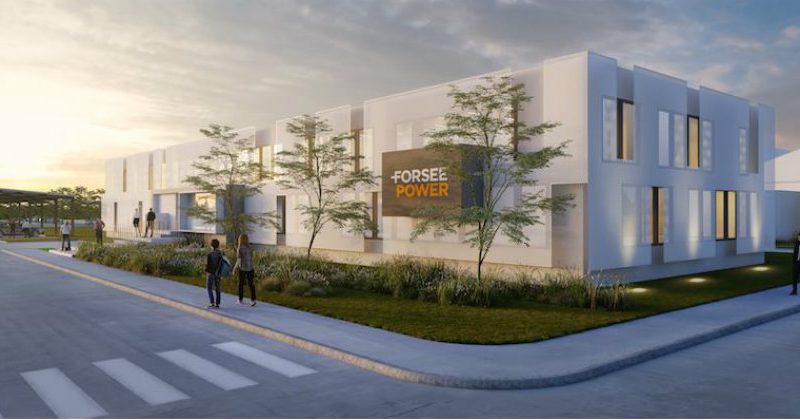 Forsee Power and Transport Publics exhibition: the battery manufacturer put under the spotlight its new models Pulse 15 and Zen 35 for electric buses, that complete the ranges Zen and Pulse respectively. The first is based on Lto chemistry and offers high power for fast charging. Zen 35, instead, is a Nmc (Lithium Nickel Manganese Cobalt Oxide) battery pack designed to provide high energy for a day of operation in complete autonomy. Both will be produced at Forsee Power's new site in Poitiers France.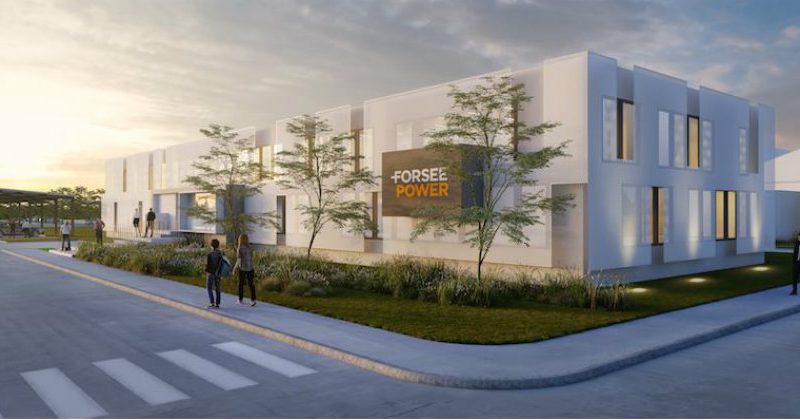 Batteries for electric buses, power or energy?
Forsee Power Pulse 15 battery shows a power density of 488 W/kg at pack level and is provided in a modular system based on 15 kWh packs connected in parallel. It has been developed for fast-charge system for all electric and hybrid vehicles. The batteries are liquid cooled, while Zen 35 batteries are equipped with air cooling system and can provide an energy density of 130 Wh/kg. Zen 35 is the right choice for products developed in order to provide high-autonomy system for full-day operations, combined with less power density. Energy density is 130 Wh/kg – 157 Wh/L. It is sold in modular systems based on 35 kWh packs.
"With the Pulse 15 and Zen 35, Forsee Power presents to the market a very comprehensive range of batteries for transport. This allows us to respond to all the electrification issues of our customers, whether overnight charging, fast charge or hybrid coupled with hydrogen" assures Sébastien Rembauville-Nicolle, Director of Forsee Power Smart Transport division.
Below you can find the specifications:

A new plant for electric bus batteries
The creation of the new Forsee Power's plant has been announced in March 2018. It'll be fully dedicated to the manufacture of batteries for transport. By the end of 2018, according the the company's plans, the new site will be able to provide up to 2,500 bus batteries per year. More than 150 jobs are expected this year and nearly 300 by 2021, states a press release from Forsee Power. This new location in France follows the € 55 million financing announced by Forsee Power in 2017, to support the industrialization of its battery systems. The group works for renowned bus manufacturers including Cnh (Iveco, Heuliez). Indeed, according to an agreement announced at Busworld 2017, over 500 Heuliez Bus electric buses will be equipped over the next three years with smart batteries made by Forsee Power. The company collaborates also with CaetanoBus in Portugal and Wrightbus in the United Kingdom. Forsee Power is currently hiring, continuing with the plan to recruit 100 employees over two years for the headquarters and R & D center in the Paris region.