Forsee Power extra-thin battery ready for the launch. Energy density? 166 Wh/kg
Forsee Power has unveiled the its extra-thin batteries from the new SLIM offer. The new ZEN SLIM high energy density batteries come in 3 sizes and «make up the thinnest modular package in the world», the French suppliers claims. The company has recently been awarded a loan by EIB. The launch of this new product […]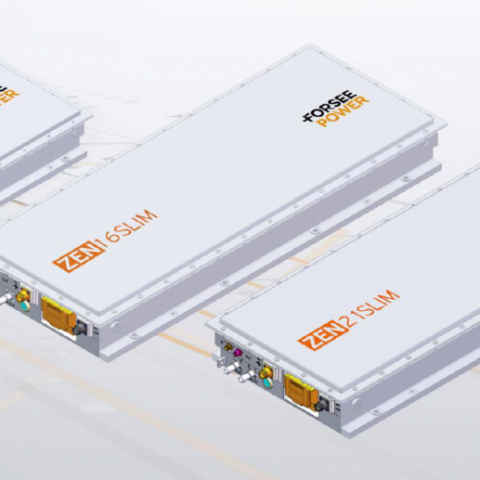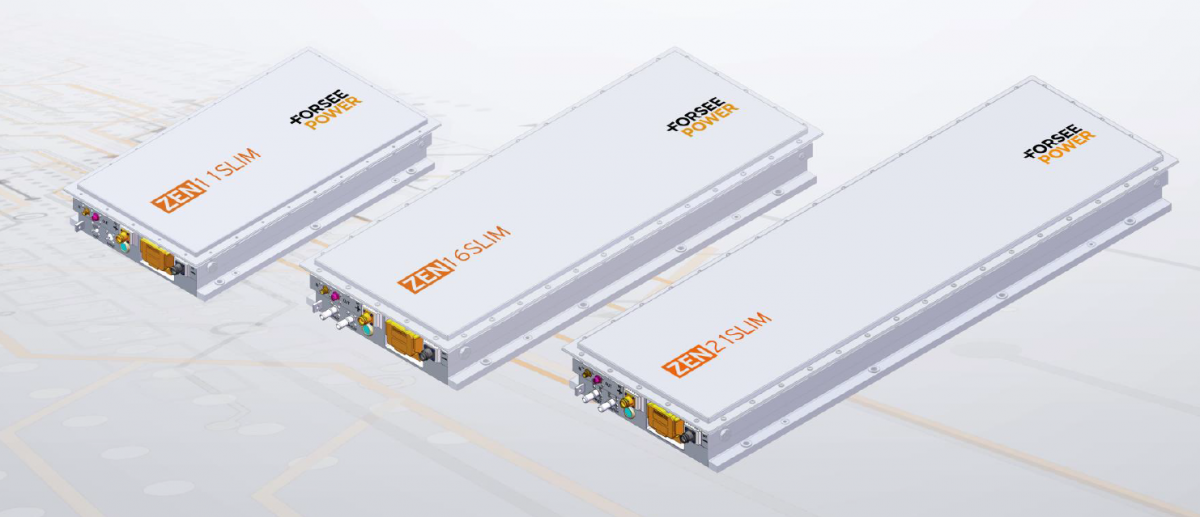 Forsee Power has unveiled the its extra-thin batteries from the new SLIM offer. The new ZEN SLIM high energy density batteries come in 3 sizes and «make up the thinnest modular package in the world», the French suppliers claims. The company has recently been awarded a loan by EIB. The launch of this new product was announced in early 2021. Fist customer? Wrightbus.
Forsee Power has already secured battery supply contracts with bus manufacturers including CNH (Iveco, Heuliez), Alstom (Aptis), CaetanoBus and Wrightbus.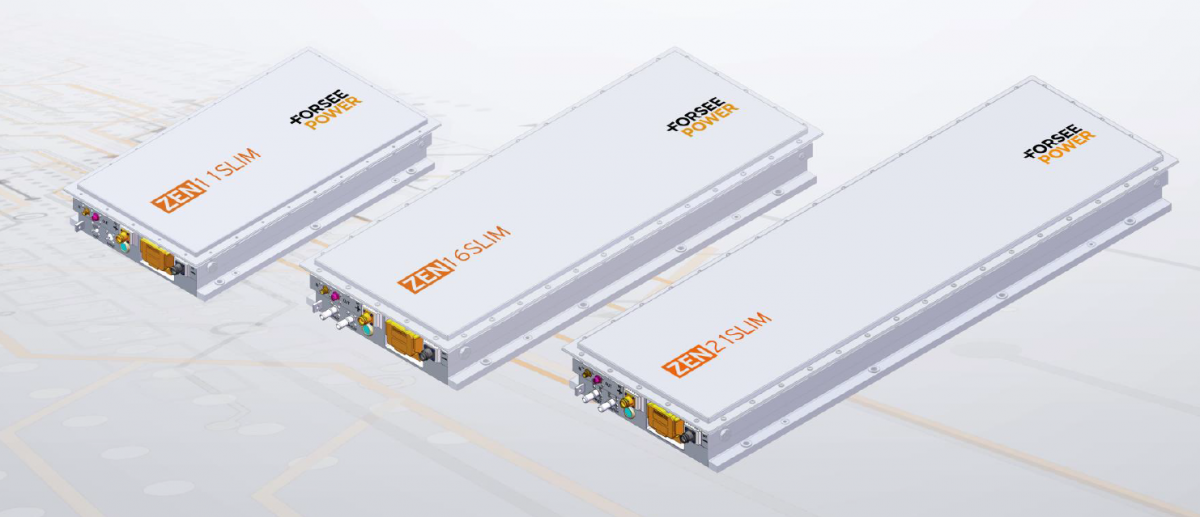 Forsee Power thin batteries: modular and scalable
One of the major challenges of electrification remains the integration of batteries in limited spaces (roof, floor, thermal vehicle chassis that cannot be modified).
Thus, Forsee Power's mechanical, thermal, electronic and system engineering experts have developed this new battery range, which stands out for the possibility of installation in the floor of commercial vehicles. The modules, of 11, 16 or 21 kWh, can be combined and stacked on top of each other in larger spaces such as the roof of a bus, or the old engine compartment of a thermal vehicle being electrified.
With energy densities of 166 Wh/kg and 200 Wh/L, the new modular ZEN SLIM offer enables OEMs to expand their ranges of zero-emission commercial and off-highway vehicles by optimizing all available volumes and avoiding modifying existing chassis. It also allows bus manufacturers, as mentioned above, to integrate batteries into the floor: by reducing the weight of their vehicles and increasing passenger capacity, operating costs are therefore optimized for operators.
The premium high-capacity "pouch" lithium-ion cells were selected by Forsee Power R&D engineers for their exceptional lifespan, the company says. Combined with liquid thermal management, they offer ZEN SLIM modules a lifespan of 5,000 cycles.
In addition, Forsee Power says that ZEN SLIM batteries can be charged and discharged with a continuous current of 177A (1C) and withstand peak charge and discharge currents of up to 354A (2C). This current control allows overnight charging or opportunity charging and provides high levels of instantaneous power.