Different electric buses, one fast charging system. Heliox's multi-standards solution in Luxembourg
Standardization in electric bus charging systems is one of the main issues involved in the adoption of electric buses by transport companies. Heliox moves in this direction providing a system that the company calls "the first multi-standard solution": indeed, it allow dual manufacturer electric buses to charge with different interfaces: Bus-Up and Oppcharge using one […]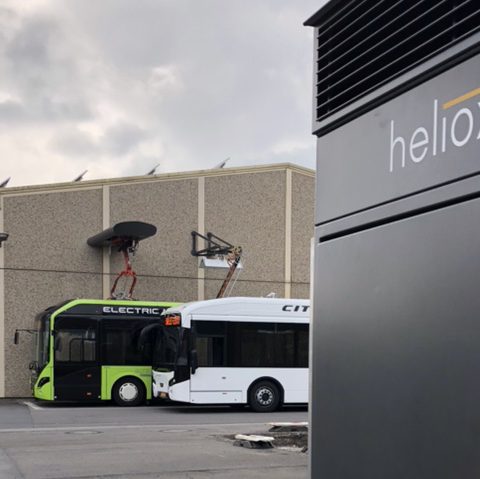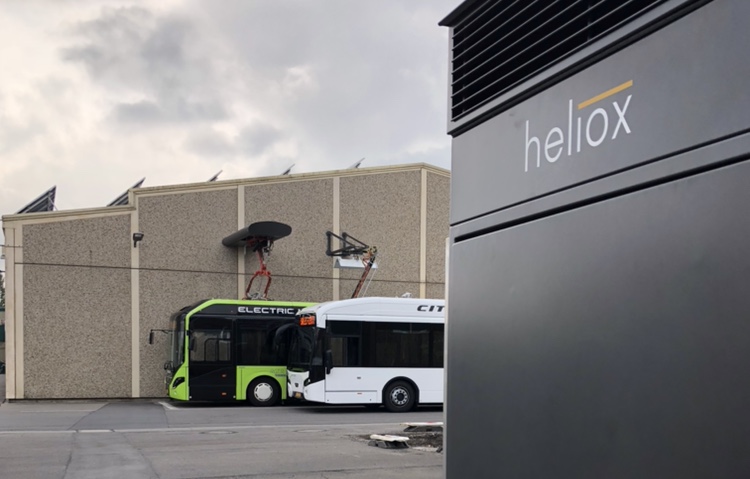 Standardization in electric bus charging systems is one of the main issues involved in the adoption of electric buses by transport companies. Heliox moves in this direction providing a system that the company calls "the first multi-standard solution": indeed, it allow dual manufacturer electric buses to charge with different interfaces: Bus-Up and Oppcharge using one Heliox OC charger. The new system has been tested for the first time in Luxembourg. The new technology has been implemented in Sales-Lentz depot in Bascharage.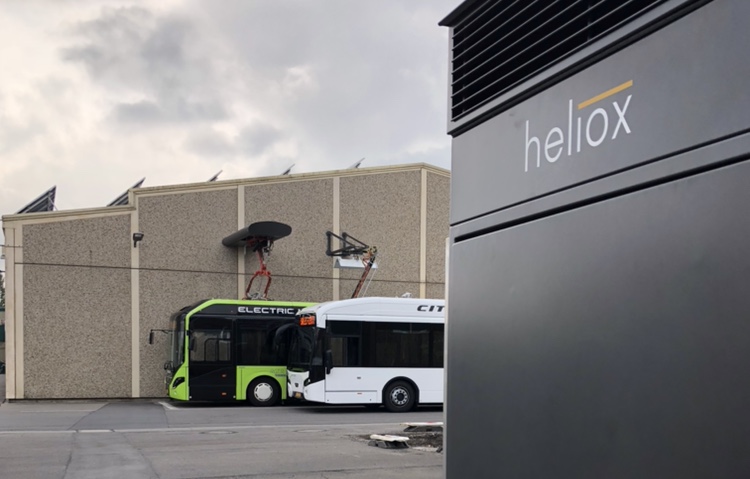 Electric buses in Luxembourg, with Sales-Lentz
The new multi-standard charging system by Heliox, as reported in a press release issued by the company, allows different ebuses to charge with one Heliox fast charger. Both the buses that follow the principles of Bus-Up and the buses that use the Oppcharge system may use the same Heliox charger for their charging sessions and automatically switch from one to the other. In June 2017, Heliox delivered its fast charging system to Sales-Lentz, comprising of three charging stations laid en route in the city of Differdange and in the bus depot. These buses charge via inverted pantograph system, with a wireless communication. The first electric buses deployed in Luxemburg, from 2011, were realized by Volvo Buses. Now, as Sales-Lentz will deploy new ebuses, which follow the Bus-Up system (roof-mounted pantograph), Heliox has engineered a multi-standard system, which allows both bus models to be charged with the same charging equipment. The system can be used to charge both Volvo and Vdl electric buses.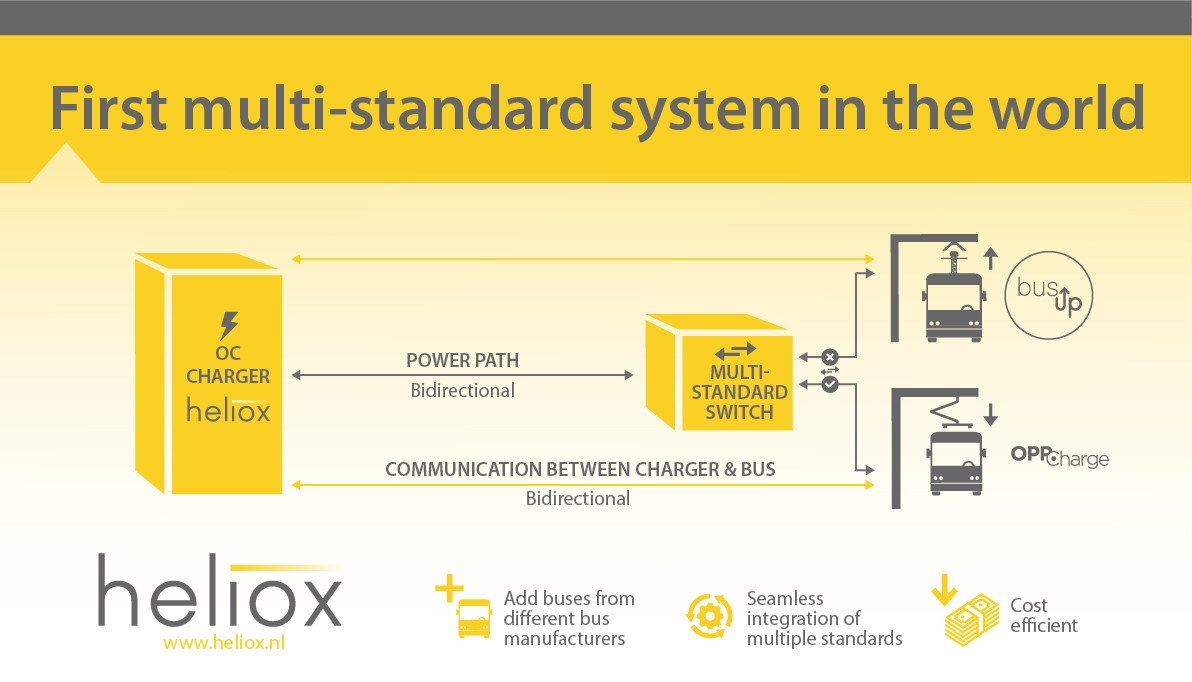 Heliox and Sales-Lentz, a win-win partnership
"We understand our role as a public transport operator to trigger our suppliers, bus manufacturers, software developers, to deliver and develop technologies that meet the market needs. Being very close to public and private customers that require mobility solutions, Sales-Lentz sees itself as a development partner and an entrepreneur ready to invest in sustainable mobility," says General Director Sales-Lentz Technics, Georges Hilbert. "Thanks to the win-win partnership of Heliox and Sales-Lentz that led to this development, the Grand Duchy is one of the front-runners of e-mobility in Europe. As in many other sectors, the Luxembourg government supports also new innovative technology in public transportation. We are happy to see that more and more cities are in fast pace moving towards sustainable transportation. Projects such as the multi-standard system push e-mobility further and contribute to a healthier, climate-and-environmentally-friendly society to preserve the quality of life for our citizens," said Luxembourg's Secretary of State of the Economy, Francine Closener.
The importance of open standards, according to Heliox
"This project continues to support our forward-thinking approach in delivering innovative systems to the market that emphasize interoperability and the importance of open standards. We are proud to have been delivered this project together with Sales-Lentz for the future of Luxembourg. We are happy to see that transportation sector throughout Europe is turning further towards alternative forms of mobility and our reliable and robust innovations are well- received," Koen van Haperen, Heliox Business Development Manager.