Ivu technology for integrated management of Utrecht's 54 streetcars
Ivu.suite from Ivu Traffic Technologies to optimize, make efficient and safer tram transportation in Utrecht and the province. The administration has equipped all 54 streetcars in service with Ivu's system, which will also provide the entire technical management of operations, such as hosting and maintaining the software in the cloud. With its 54 bi-directional streetcars, […]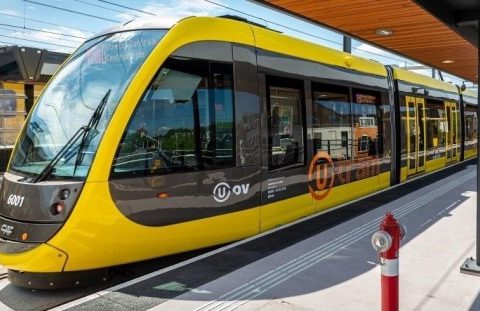 Ivu.suite from Ivu Traffic Technologies to optimize, make efficient and safer tram transportation in Utrecht and the province. The administration has equipped all 54 streetcars in service with Ivu's system, which will also provide the entire technical management of operations, such as hosting and maintaining the software in the cloud.
With its 54 bi-directional streetcars, the Utrechtse sneltram carries about 40 thousand passengers a day.
A traffic of vehicles and people that will be better managed thanks to the Ivu system, which enables direct communication between the control center, drivers, and passengers. For example, the IVU.fleet background system continuously communicates between the control center and the IVU.cockpit on-board computer software in the streetcars. In this way, drivers are always informed and can react to interruptions within seconds. Meanwhile, corresponding passenger information keeps streetcar customers updated.
«Thanks to the integrated approach of the IVU.suite, we will remain at the forefront of modern technology and simplify numerous work steps for our employees both in the control centre and in the vehicle. The migration integration of the IVU.suite, which allows us a smooth transition from the legacy system to the IVU.suite during the rollout phase, also makes conversion during day-to-day operation much easier for us», says Cees Tommel, Managing Director at the Province of Utrecht.  
«We are proud to have won over another Dutch customer with our system. The fact that we were able to succeed in this Europe-wide tender is clear evidence of the competitiveness of our Software» says Leon Struijk, CCO at IVU Traffic Technologies.