Masats launches a new bus sliding door model, with an eye on lightness and safety
New sliding door for buses by Spanish Masats: the 028d Slim model has been developed to solve space problems in some vehicles (particularly two-story vehicles or the new autonomous vehicles) even though it's appropriate for all types of urban buses, as the supplier points out. Masats 028d Slim sliding door is to be presented with […]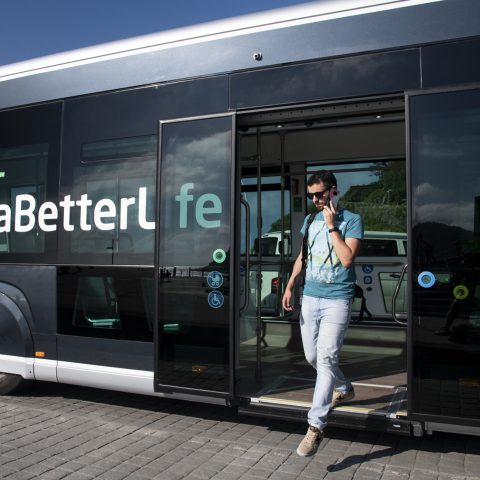 New sliding door for buses by Spanish Masats: the 028d Slim model has been developed to solve space problems in some vehicles (particularly two-story vehicles or the new autonomous vehicles) even though it's appropriate for all types of urban buses, as the supplier points out.
Masats 028d Slim sliding door is to be presented with two optional electronics or ECUs: the electronic Evolution option with more features and prepared for predictive maintenance, and the electronic Basic option to meet basic service needs. The first units can already be found in some Cobus airport vehicles in Portugal.
Masats bus sliding door 028d Slim
The new electric sliding door 028d Slim completes the next-generation Masats urban product range. "It's a very compact low-height (153 mm) mechanism which is ideal for vehicles with little clearance at the top for easy access to the engine and maintenance", Masats underlines. And adds that this all-new system weighs 20% less. The system has been tested for 1.5 million cycles and meets the highest standards established by ISO 16750. The system guarantees an average distance between failures of 350,000 km, supplier adds.
The new door 028d is compact yet features the greatest safety systems such as a mechanical self-blocking system that prevents the door from opening when completely closed. It also has a triple safety system: by encoder, by a sensitive edge with high obstacle detection and by electronic detection. The emergency system is activated with pneumatic buttons.