Pepper completes first round of financing by raising (almost) 30 million euros
The first round of financing successfully completed at the end of March 2022 represents a milestone in the growth of pepper motion GmbH. The financing of nearly 30 million euros underscores society's important position in the field of electrification of commercial vehicles (retrofitting) in Germany. The new capital injection will strengthen pepper's financial stability and […]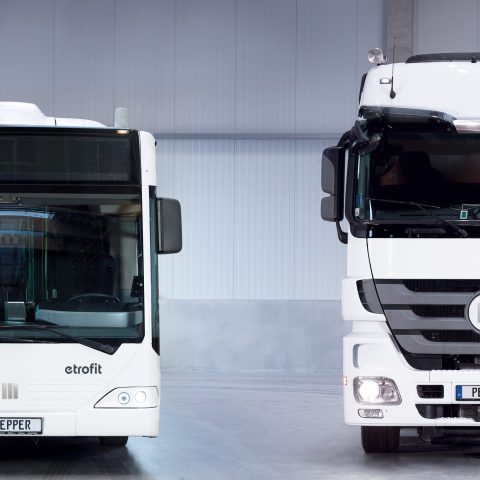 The first round of financing successfully completed at the end of March 2022 represents a milestone in the growth of pepper motion GmbH. The financing of nearly 30 million euros underscores society's important position in the field of electrification of commercial vehicles (retrofitting) in Germany.
The new capital injection will strengthen pepper's financial stability and increase its its market perception as a reliable partner for the economic and sustainable realization of a mobility transition to zero emissions.
Andreas Hager, Managing Director of pepper motion GmbH, says: «Our vehicles and retrofit electrification kits have long since provided proof of concept. We are pioneers in the international retrofit industry and set the standard for German engineering, innovation and quality that fleet operators in the public transport and transport/logistics sectors can rely on».
Capital for Series Production and Entry into Growth Markets
In addition to research and development projects, aimed at further developing the company's proprietary technologies, the capital will mainly be allocated to the enhancement of series production with strategic partners and to the market entry phase in other European countries, which is already underway.
Pepper's key markets in Europe include, in particular, Germany, France, Italy, Austria and Poland.
What the Key Investors Say about pepper growth
Philipp Lennertz, Managing Partner at Lennertz & Co: «As a business-focused and ownermanaged family office, what convinced us about pepper was both its unique technology in the production-ready retrofitting of buses and trucks as well as the shareholders' engineering expertise in the automotive sector, which has been built up over a period of 20 years. In this respect, its technology and service are making a significant contribution to meeting global climate targets. Accordingly, we see high growth potential for pepper, not only in the domestic and European markets, but also globally in a market set to grow rapidly in importance in a very short space of time».
Jörg Murawski, Executive Vice President of the Würth Group, world market leader in the
development, manufacture and sale of assembly and fastening materials: «Energy and climate change are among the key challenges of our time. Our society must push for climate-friendly and sustainable solutions if we are to make the transition to mobility that is viable for the future. Sustainability is also an important issue for us. We are active in this area in many ways. pepper is a company that offers an innovative approach to vehicle electrification with its solutions. We are therefore delighted to be able to support this exciting project with a strategic investment».
Christan Wagner, Friedrich & Wagner Holding GmbH: «We are impressed by the unique
nature and success of pepper's proprietary technology. By 2030, there will be over half a
billion commercial vehicles on the roads – and we intend to electrify a significant
proportion of them with our sustainable solutions. Our new high-profile investment
partners will provide the necessary platform for this path and for pepper motion GmbH's
subsequent rounds of financing».