Pepper Motion nominates Impact Clean Power Technology as further battery supplier for retrofitted vehicles
Pepper Motion GmbH has concluded a supply contract for battery systems with Impact Clean Power Technology S.A. (Poland). The company "now manufactures complete battery systems for pepper, developed according to the specific requirements of the commercial vehicle sector", Pepper Motion says in a press note. Impact has plans to open a giga factory in Poland […]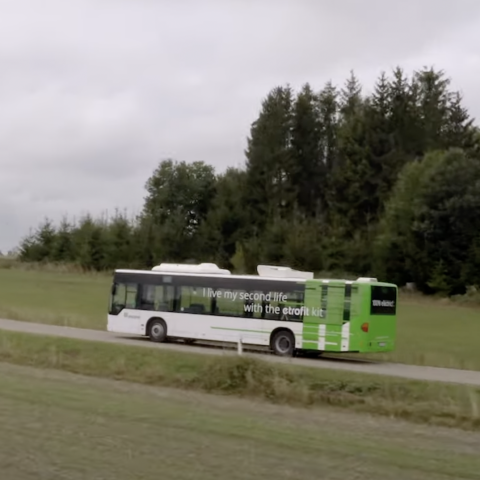 Pepper Motion GmbH has concluded a supply contract for battery systems with Impact Clean Power Technology S.A. (Poland). The company "now manufactures complete battery systems for pepper, developed according to the specific requirements of the commercial vehicle sector", Pepper Motion says in a press note. Impact has plans to open a giga factory in Poland and has been chosen by ADL as battery partner for its in-house developed e-bus range.
Suitable for both buses and trucks, this is a further development of the previous battery systems, which have been optimized in particular in terms of robustness and cost, it is told. oney.
The individual module has a capacity of 60 kWh. Several of these modules can be connected in parallel to install as much capacity as is necessary for the specific application. The scalable battery system therefore effortlessly covers daily distances of 200 to 250 km, Pepper underlines. The maximum amount of packs that can be linked together is not mentioned.
"In the future, we will continue to rely on system suppliers who provide us with high-quality components. With Impact, we have gained another battery supplier that shares our quality requirements and supports us in being able to produce and deliver our vehicles reliably and quickly," explains Dr. Matthias Kerler, CTO of pepper motion GmbH. "In parallel, we are working in Paderborn on pepper's own research and development of the latest generation of battery systems for commercial vehicles."