Retrofit, Forsee Power will convert Canadian MTB Transit Solution buses from diesel to electric
Forsee Power and MTB Transit Solutions together to retrofit buses in Canada. Forsee Power, in fact will provide battery systems to MTB to convert diesel buses to electric vehicles. The first retrofit project in Canada was launched last month by the city of Milton, which contracted MTB itself to convert part of its fleet. Retrofit, […]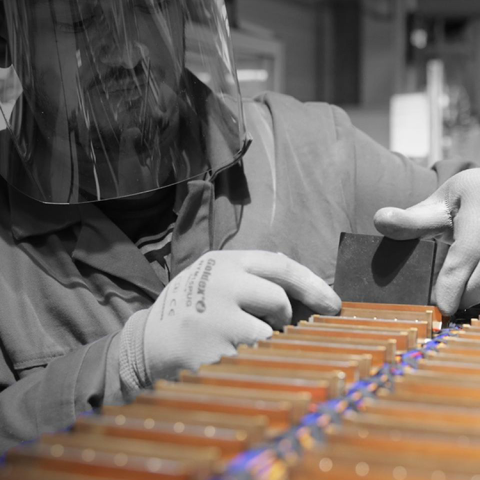 Forsee Power and MTB Transit Solutions together to retrofit buses in Canada. Forsee Power, in fact will provide battery systems to MTB to convert diesel buses to electric vehicles. The first retrofit project in Canada was launched last month by the city of Milton, which contracted MTB itself to convert part of its fleet.
Retrofit, the role of MTB and Forsee Power
MTB created "ZEV Clean Power", an initiative to convert diesel buses to electric buses. A retrofit program costs about less than half the cost of buying a new electric bus.
"The transit industry around the world is starting to shift from diesel propulsion to cleaner sources of energy. We are thrilled to work with Forsee Power and the Town of Milton on this Canadian first, and to demonstrate how transit systems can reduce their greenhouse gases" explains Gara Hay, President, MTB Transit Solutions.
The battery system is the main element of the retrofit kit. Forsee Power has already equipped more than 2,000 electric buses worldwide and has a very comprehensive range of batteries to enable overnight charging, fast charging or even hydrogen/fuel cell powered solutions. With complementary and ultra-modular formats, Forsee Power has all the technical solutions to transform diesel or gas vehicles into 100% battery or hydrogen electric vehicles.
"We are very excited to partner with MTB for their retrofit projects in North America. Forsee Power is working on numerous retrofit developments for buses, trucks, and other industrial vehicles around the world and we can bring both our expertise on the bus market and on retrofit to MTB. We look forward to contributing to more zero-emission fleet conversion in Canada and the USA working together with MTB."  explains Jay Deis, VP North America at Forsee Power. "MTB has excellent knowledge of vehicles' structure, which is key in the battery system integration. Our ZEN SLIM battery system – which has proven to be an excellent product for converting diesel vehicles into electric – is the optimal choice for such a project" adds John Cavlovic at Forsee Power North America.
MTB chose "Forsee Zen 16 Slim", an ultra-thin battery system-the world's thinnest at the time of launch-just 135 mm high that can fit into a very limited space. The battery pack, 16 kWh each, offers excellent energy density and high cycle life for an excellent total cost of ownership. The battery systems will integrate with a 2017 Nova Bus LFS, a popular transit bus in North America.