TSA turns to Cegelec with an order for four testing units for electric drives
Traktionssysteme Austria (TSA) announces it has taken another step to secure the manufacturing figures of electric drivetrains in terms of quality and volume. After three years of evaluating various technical solutions, TSA's CEOs Günter Eichhübl and Robert Tencl signed the contract for a testing facility for electric traction drives with Cegelec, a Vinci Energies company. […]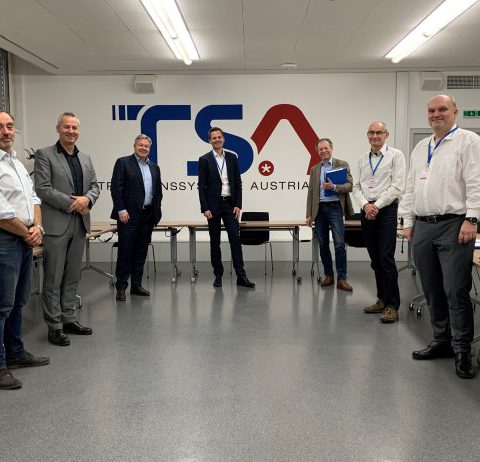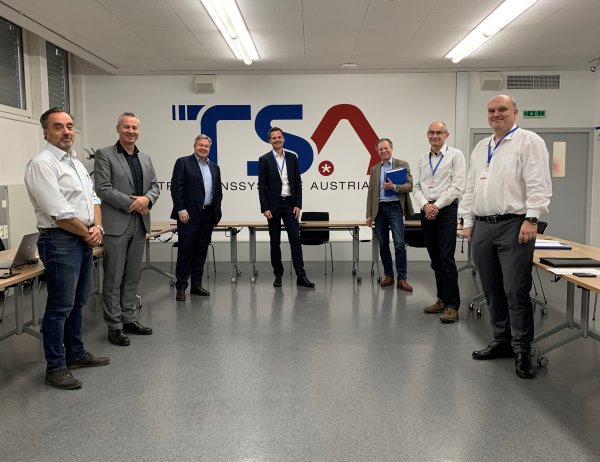 Traktionssysteme Austria (TSA) announces it has taken another step to secure the manufacturing figures of electric drivetrains in terms of quality and volume. After three years of evaluating various technical solutions, TSA's CEOs Günter Eichhübl and Robert Tencl signed the contract for a testing facility for electric traction drives with Cegelec, a Vinci Energies company.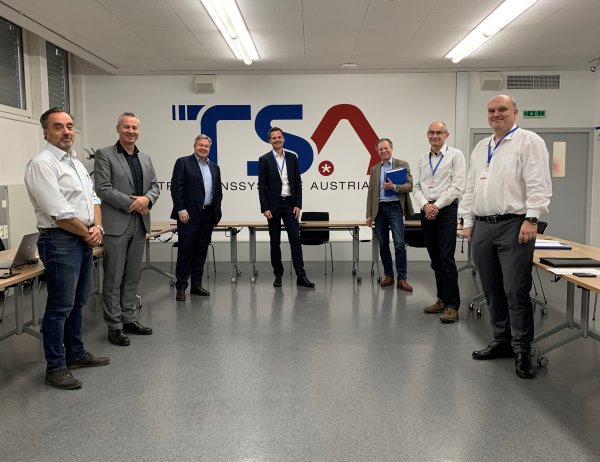 Four test units awarded to Cegelec by TSA
The order volume of 3.8 million EUR includes the supply of four series test units. The centerpiece of the facility are 2 alternator sets with a nominal voltage of 3,000V and a nominal power of 800kVA at a frequency range between 20 and 100Hz. «During the project planning we paid great attention to a redundant design and the possibility for a largely fully automatic test sequence. The project term is expected to last for 14 months. Cegelec CEO Norbert Herzog and his team clarified our final questions about the project and we were able to give the go-ahead for implementing this future investment», TSA highlights.
TSA, focus on new generation electric motors
In the last 15 years alone, about 50,000 TSA-made motors went into service, the Austrian company points out. TSA is headquartered in the Austrian town of Wiener Neudorf, south-west of Vienna. And it has facilities all over the world: US, Bosnia, India and China. In 2019 it totaled a turnover of 112 million euros.
Last year TSA has been taken over by Voith Group and PCS Holding.
With regards to TSA's bus-related activities, as of March 2020 the Austrian company announced the launch of a new generation of electric motor for road vehicles within a dedicated business unit.
The reason behind this new chapter just opened by the company is easily explained by TSA itself: «Public transportation and the commercial vehicle sector will be assigned a leading role in the reduction of CO2 emissions in the years ahead. TSA will take advantage of these opportunities in order to enter this product segment with the focused development of motors. By offering reliable electric motors for electric-powered buses and commercial vehicles, TSA will significantly contribute to the post-fossil mobility of tomorrow».