Two Ekoenergetyka pantograph chargers for TMB Barcelona. Up to 500 kW each
Ekoenergetyka-Polska is executing a contract for electric bus charging stations for Barcelona. Soon, the capital of Catalonia will receive two pantograph chargers capable of delivering up to 500 kW each. This is not the first contract with a Spanish operator, the Polish supplier points out. Among the other Ekoenegetyka project related to the e-bus field, […]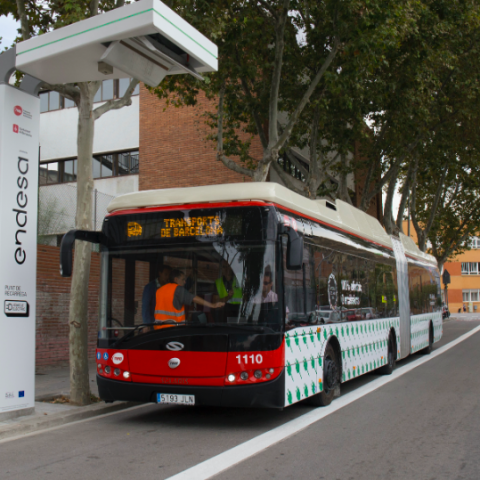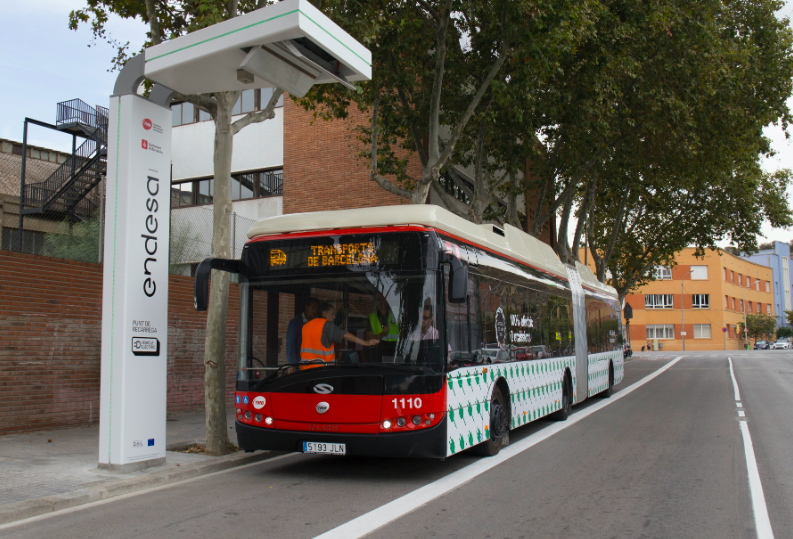 Ekoenergetyka-Polska is executing a contract for electric bus charging stations for Barcelona. Soon, the capital of Catalonia will receive two pantograph chargers capable of delivering up to 500 kW each. This is not the first contract with a Spanish operator, the Polish supplier points out.
Among the other Ekoenegetyka project related to the e-bus field, in Germany the company is supplying Berlin with no less than 130 charging stations for electric buses. Ekoenergetyka has contracts underway also in Polish capital city Warsawand Norway. Also, the supplier has been awarded with a contract for 62 charging stations in Paris.
In early 2020, TMB awarded a 23 units electric bus contract to Solaris and Irizar.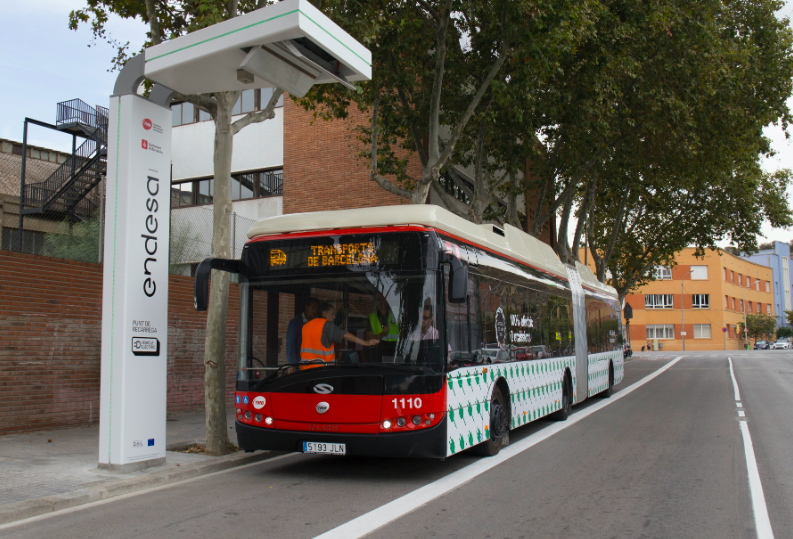 Low noise level for pantograph chargers in Barcelona
The two 500 kW pantograph charging stations, each with 500 kW, will be adapted to the climate conditions in Barcelona. Moreover, they will generate a very low noise level (<55dB), Ekoenergetyka points out. Due to the weather conditions and high temperatures in Barcelona, the stations are equipped with an additional safety system.
Eight Ekoenegetyka chargers already in Barcelona
Ekoenergetyka-Polska has experience in constructing charging stations in the urban space of the Catalan operator TMB, as it has already provided solutions for it. Seven 50 kW plug-in chargers were installed at TMB depot, as well as a 500 kW pantograph quick charging station. Barcelona is planning to replace the oldest buses in the city with electric ones.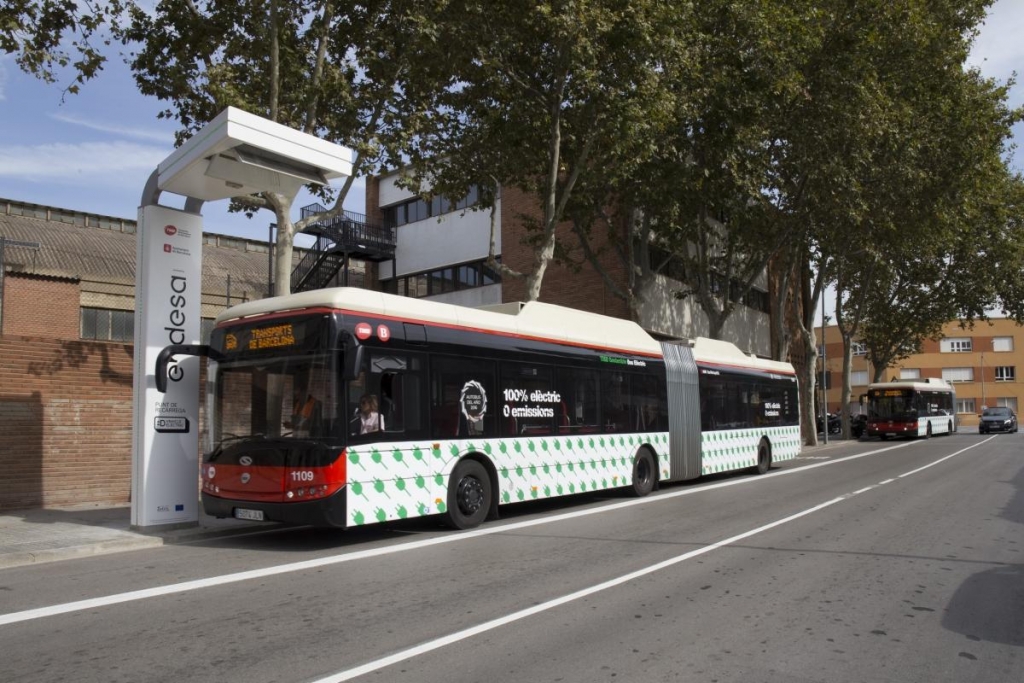 «Another project for Transports Metropolitans de Barcelona, carried out with Endesa Energia S.A.U. is an excellent example of our ability to meet the high expectations of our customers. The infrastructure delivered to Spain is quiet, has dimensions adapted to the available space and is protected against high temperatures thanks to a fire system. It is this ability to adapt to requirements that makes customers choose our solutions» says Maciej Wojeński, Vice President of Ekoenergetyka-Polska.