Wrightbus chooses Voith electric drive system for its 2nd generation e-bus range
Voith and Wrightbus have entered an exclusive partnership for the supply of the electrical drive system for 2nd generation of battery-electric and hydrogen fuel cell buses for Europe. The agreement will be operational since the first order for 80 double-decker buses fitted with Voith Electrical Drive System (VEDS) for public transport network in Belfast and Derry, […]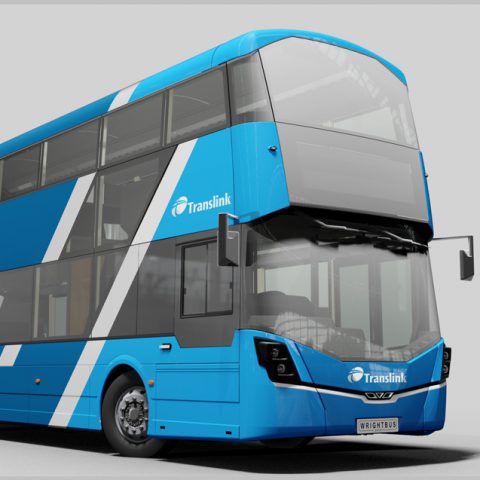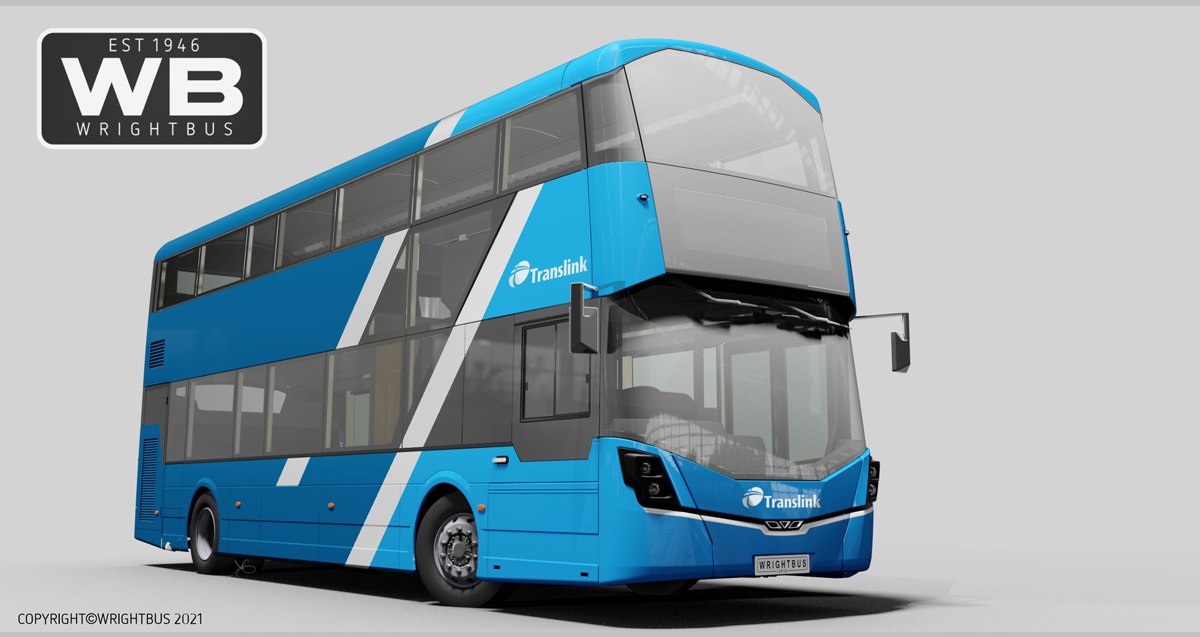 Voith and Wrightbus have entered an exclusive partnership for the supply of the electrical drive system for 2nd generation of battery-electric and hydrogen fuel cell buses for Europe. The agreement will be operational since the first order for 80 double-decker buses fitted with Voith Electrical Drive System (VEDS) for public transport network in Belfast and Derry, Northern Ireland.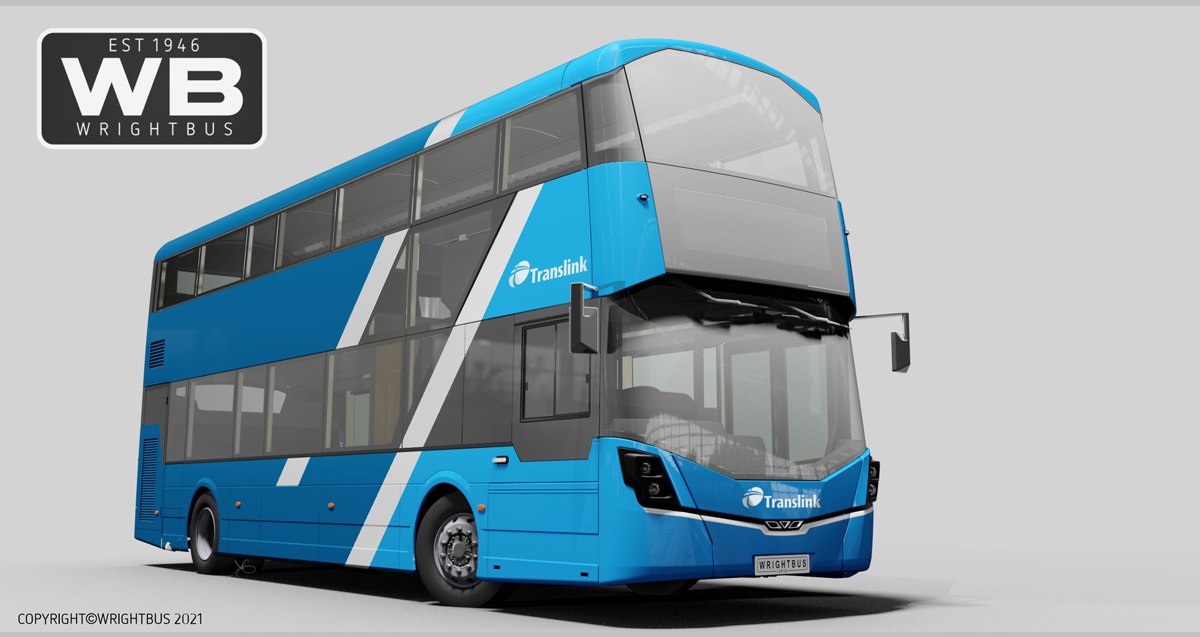 Wrightbus opts for Voith electric drive system for buses
The German supplier has announced that Northern Irish bus manufacturer Wrightbus has chosen Voith as its exclusive partner for the supply of the electrical drive system for the second generation of its battery-electric (BEV) and fuel cell (FCEV) buses for Europe.
In future, the company will equip all these vehicles with the Voith Electrical Drive System (VEDS) as standard. As early as August 2021, Wrightbus will deliver the first of 80 StreetDeck BEV double-decker buses with VEDS to Translink, the largest bus operator in Northern Ireland, who plans to operate the new double-decker buses in the public transport networks of Belfast and Derry.
Voith electric drive system for Wrightbus ZE buses
In the VEDS, Voith explains, «the main motor and inverter form a specially coordinated package that ensures high power availability and maximum range even in the case of challenging driving patterns. The system is based on a powerful water-cooled permanent magnet motor with a high-efficiency inverter. There is no need for a separate transmission, which has a positive effect on energy consumption, range and noise emissions. At the same time, this principle allows for a compact design. This not only makes for easier installation in the Wrightbus double decks, but when used in continuous barrier-free low-floor buses it also makes the VEDS the perfect drive system for the transition to sustainable mobility. The modular system is available in various power classes and is therefore suitable for all vehicle categories. With a maximum power of 340 kW it is one of the most powerful traction systems for buses on the market».
"The limiting factor for battery-powered vehicles is the range, which means the efficiency of the drivetrain is the crucial consideration in day-to-day operation. This applies even more to double-decker buses that only have limited space and a restricted weight capacity for additional batteries," explains Brian Maybin, Head of Advanced Technology at Wrightbus.