Alexander Dennis to provide its new in-house electric bus model in Hong Kong
Alexander Dennis has taken a second order for its new Enviro500EV electric double deck bus, this time from Hong Kong's MTR Corporation. Delivery will be in 2023. Government-owned MTR Corporation provides Hong Kong's Mass Transit Railway urban rail system including a network of feeder bus services, for which it operates a fleet of 169 buses, […]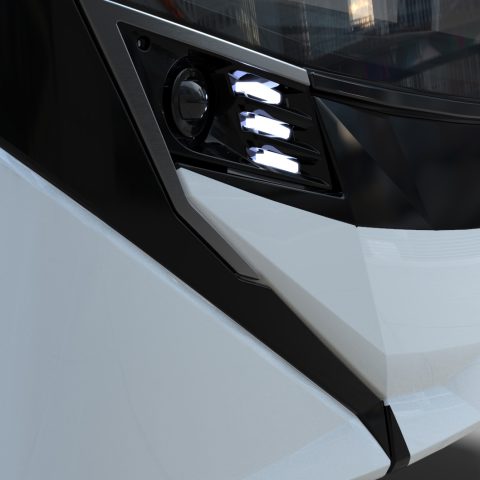 Alexander Dennis has taken a second order for its new Enviro500EV electric double deck bus, this time from Hong Kong's MTR Corporation. Delivery will be in 2023.
Government-owned MTR Corporation provides Hong Kong's Mass Transit Railway urban rail system including a network of feeder bus services, for which it operates a fleet of 169 buses, most of them supplied by Alexander Dennis from its Enviro200, Enviro400 and Enviro500 vehicle ranges.
ADL has recently announced that it is going to launch a brand new e-bus range with own chassis, that will be complementing the ADL – BYD electric bus family.
MTR Corporation's first zero emission bus is scheduled for delivery in 2023. It is the second order from Hong Kong for the Enviro500EV, following KMB's procurement of ten vehicles of the type that will also be rolled out next year.
As Hong Kong begins the transition to zero-emission bus services, MTR Corporation's first electric bus order is for Alexander Dennis's new Enviro500EV three-axle zero-emission double decker, which the manufacturer is developing in-house using its own chassis with components from industry suppliers, and which can carry up to 130 passengers in high-capacity configuration for Hong Kong's busy services.
Alexander Dennis Managing Director Asia Pacific, Andy Boulton said: "With the next generation of electric bus technology, fully integrated by our own engineers, we are now in a position to deliver a zero-emission solution for Hong Kong's world class transport system. The Enviro500EV will showcase MTR Corporation's landmark investment in cleaner transport."