Anadolu Isuzu at Busworld with the electric novelty Novo Volt
Anadolu Isuzu will participate in the Busworld Europe trade show, to be held in Brussels, Belgium, Oct. 7-12, 2023, raising the curtain on the Novo VOLT, the latest addition to its electric vehicle range. The Turkish manufacturer will also present other models at the fair, including the 100 percent biogas-compatible Kendo 13 CNG, the Isuzu […]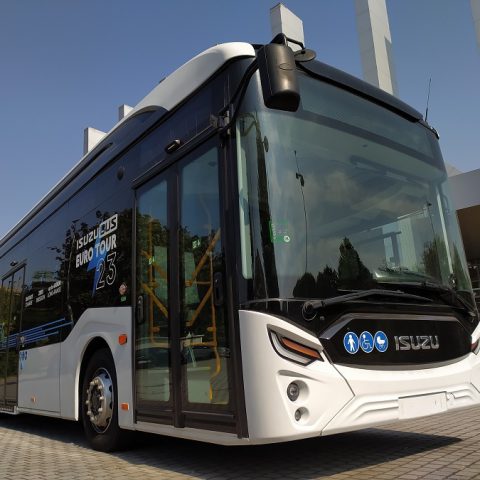 Anadolu Isuzu will participate in the Busworld Europe trade show, to be held in Brussels, Belgium, Oct. 7-12, 2023, raising the curtain on the Novo VOLT, the latest addition to its electric vehicle range.
The Turkish manufacturer will also present other models at the fair, including the 100 percent biogas-compatible Kendo 13 CNG, the Isuzu Grand Toro, and the all-electric NovoCiti Volt and CitiVolt models.
Discovering the Novo Volt
The NovoVolt is Anadolu Isuzu's first electric service and touring bus, succeeding the award-winning Novo model, known since 2008.
The NovoVolt's electric motor and redesigned design have zeroed out fuel emissions and reduced noise emissions, underscoring the measures the company has taken to achieve its goals for a sustainable future. The Novo VOLT offers efficiency, maneuverability and high or comfort level, especially in medium- and long-haul travel, thanks to its 7.3-meter length and spacious interior. The propulsion of the Novo VOLT, based on a 165 kWh battery, enables it to offer a range of 225 km. The electric motor has a continuous output of 320 kW and torque of 1,200 Nm. The Novo VOLT can carry 29 passengers, thanks to the fact that the battery packs are integrated into the platform
The Novo Volt will be on the roads in 2025.