Over 280 km on one charge for Bluebus electric minibus, manufacturer announces
Bluebus announces that its restyled 6-meter e-bus has covered over 280 kilometers on one charge according to the e-Sort 3 cycle. The minibus was launched in a renovated version in late 2021. The main new feature is related to passenger capacity: on board there is now room for up to 35 passengers. It means a […]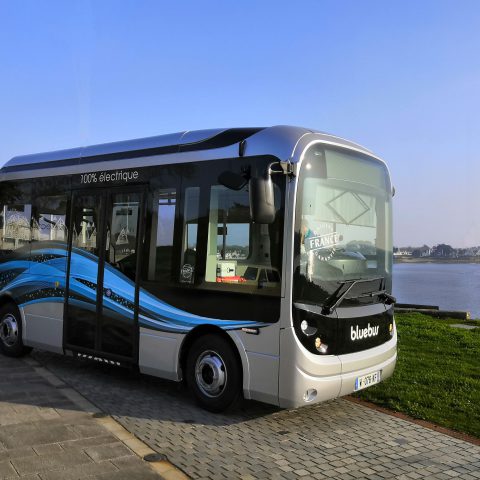 Bluebus announces that its restyled 6-meter e-bus has covered over 280 kilometers on one charge according to the e-Sort 3 cycle. The minibus was launched in a renovated version in late 2021. The main new feature is related to passenger capacity: on board there is now room for up to 35 passengers. It means a 25% gain compared to the previous version.
Bluebus minibus tested within e-Sort 3 standards
Bluebus specifies that "UTAC group, specialized in vehicle testing, certification, and emerging technologies, has conducted for Bluebus the range tests according to the e-Sort 3 standard cycle. The tests took place in September 2022, on the UTAC tracks located near Paris. The 6-meter Bluebus was equipped with Blue Solutions' all-solid-state Lithium-Metal-Polymer (LMP) batteries, providing the vehicle with a total battery capacity of 126 kWh".
The initial target, Bluebus adds, was to reach an autonomy of 200 kilometers without thermal comfort. The new e-bus went way beyond that expectation, by running over 280 kilometers.
"We are delighted with the performance of our new 6-meter Bluebus, outperforming the minibus segment with more than 280 kilometers of range. This excellent result demonstrates the capability and reliability of our new bus, thus meeting the current and future needs of urban transport," says David Guennou, CEO of Bluebus.