Turin to launch a BRT line and to deploy 315 new electric buses by 2026 within a reorganization of transit network
Over 700 million euros investment in infrastructure, with extension of the metro network with four more stations, two tram lines and 30 kilometres of extra track. Plus, 437 new low and zero emission buses (315 electric buses and 122 CNG-powered) and 70 new trams for a further 380 million euros of investment. These are the […]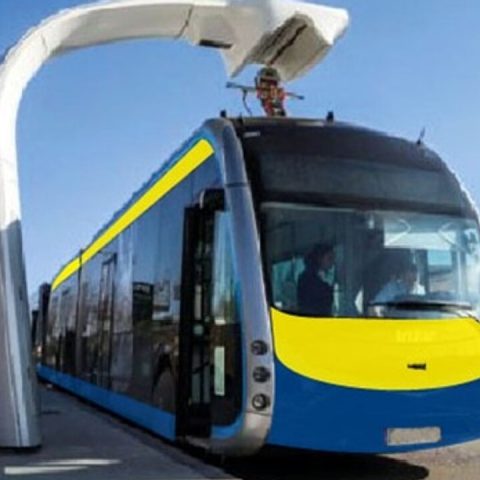 Over 700 million euros investment in infrastructure, with extension of the metro network with four more stations, two tram lines and 30 kilometres of extra track. Plus, 437 new low and zero emission buses (315 electric buses and 122 CNG-powered) and 70 new trams for a further 380 million euros of investment. These are the figures of Turin's public transport in the coming years, that will be shaped by the NTT project (Nuovo Torino Trasporti). The news is reported on Italian specialized media Autobusweb.
The NTT Nuovo Trasporto Torino project
The NTT project was presented by Mayor Stefano Lo Russo, Transport Councillor Chiara Foglietta and GTT CEO Serena Lancione. More capillary service, reliable rides and comfortable vehicles are the pillars of the reorganisation which, by 2027, aims to make the metro, buses and tram network the easiest and most sustainable choice for getting to work, school or university and for moving around the city, with maximum waiting times at public transport stops of 8 minutes, thanks to an 'extended priority network'.
Trams, buses and BRT
What is interesting, in addition to upgrading the tram network with new routes, Turin will witness the introduction of a BRT (Bus Rapid Transit) system and the arrival of new vehicles (over 70% of the fleet will be renewed) with a strong growth in electric vehicles.
Thanks also to Next Generation Europe funds, in 2026 70 new trams and 437 new buses will be deployed. The goal is to increase passengers by almost 15 million compared to 2022.
Being more specific, 70 e-buses are expected in operation by July 2023, for an investment of 29 million euros. By end of this year, also 122 CNG buses should be operational. Then, another 245-units e-bus fleet will be deployed by December 2025, according to the project's timeline, including 18-meter buses that are set to tun on the BRT network (the image in the opening, featuring a Irizar ie tram, is provided within the project's material but tendering still has to begin).
"By 2026, with 70 trams and 437 new city buses, the company will implement a significant renewal of the fleet" Lancione states, "and the average age of the city bus fleet will fall below five years. At the end of these interventions, more than 8 out of 10 journeys in Turin will be electrically driven. We estimate to increase passengers by almost 15 million compared to 2022. Turin will also be one of the first cities in Italy to have a 'Bus Rapid Transit' line, electric buses with charging stops at the terminus, which with similar characteristics to the tram service will offer high passenger transport capacity and greater speed in travel".