Brussels follows Schiphol adopting BYD electric buses for airport shuttle services
Electric buses employed as airport shuttles. It happens in Brussels, where a fleet of BYD ebuses began operations a few days ago for the transport of passengers from the gate to the plane. This is a further effort made by Brussels Airport, which in 2018 declared that it had achieved carbon neutrality. The Brussels Airport […]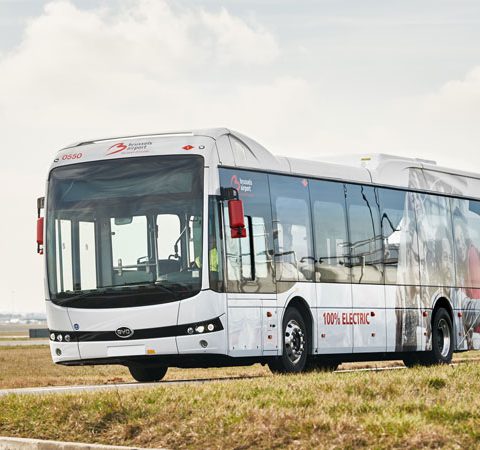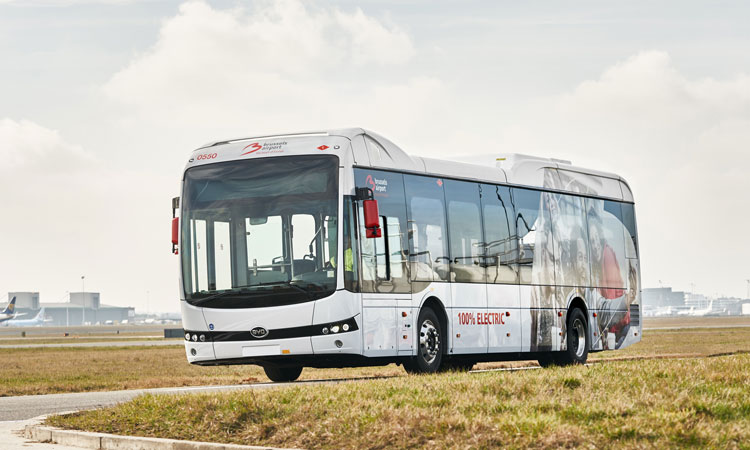 Electric buses employed as airport shuttles. It happens in Brussels, where a fleet of BYD ebuses began operations a few days ago for the transport of passengers from the gate to the plane.
This is a further effort made by Brussels Airport, which in 2018 declared that it had achieved carbon neutrality. The Brussels Airport Company purchased a group of 30 BYD electric buses (it hasn't been specified if all the vehicles already started operations or just a first batch). Electric BYD buses work as airport shuttles already in Amsterdam Schiphol (35 units, picture at the end of the article).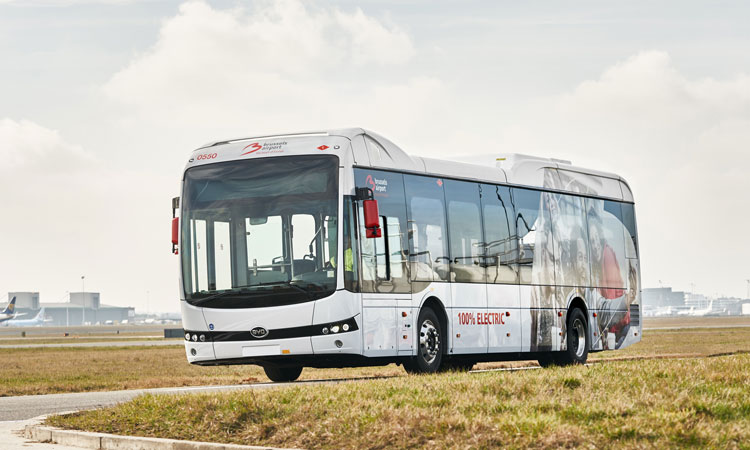 BYD electric buses at Brussels airport
The investments made by Brussels airport in order to lower the environmental footprint include the use of CNG-powered service vehicles and, now, the introduction of a group of electric buses. As of 1 March, the airport states in a press release, the majority of the buses that take passengers to and from the aircraft at Brussels Airport are powered by electricity.
On the electric buses there are USB ports (more a treat than a need, given the very short time that passenger spend on board…) and there is free wifi. On the digital displays, passengers will also be able to consult the latest information on their onward flight as well as practical information about the airport. The vehicles were tested between January and February, and the drivers received specific training.
Brussels airport targeting a drastic drop in emissions
"The electric bus project fits in with Brussels Airport's ambition to drive down its carbon dioxide emissions by 40% by 2030 (compared to 2010). For each equipment purchase decision, we seek out ecological solutions which at the same time offer increased comfort for our passengers. In addition to the fact that the new e-buses are silent and do not emit particulate matter or carbon dioxide, they also provide state-of art connectivity with free Wi-Fi and USB ports. With the arrival of these new buses, we are further improving our passenger service",explains Brussels Airport Company CEO Arnaud Feist.
This project was made possible thanks to the support of the BENEFIC project which is part of the European program "Connecting Europe Facility", financed by the European Commission.