BYD unveils first Brasil's locally built electric articulated bus with Marcopolo. To operate on an e-BRT
BYD recently unveiled Brazil's first locally made pure electric articulated bus in São José dos Campos, in the state of São Paulo. The vehicle, which will operate on Brazil's first corridor operated entirely by electric buses, will remain in the city until the end of March for public visitation. BYD expects to deliver the entire […]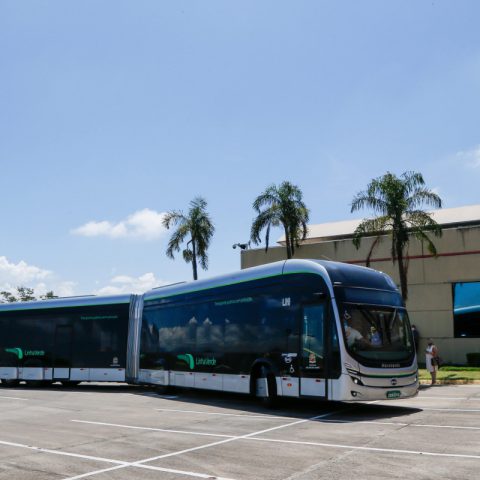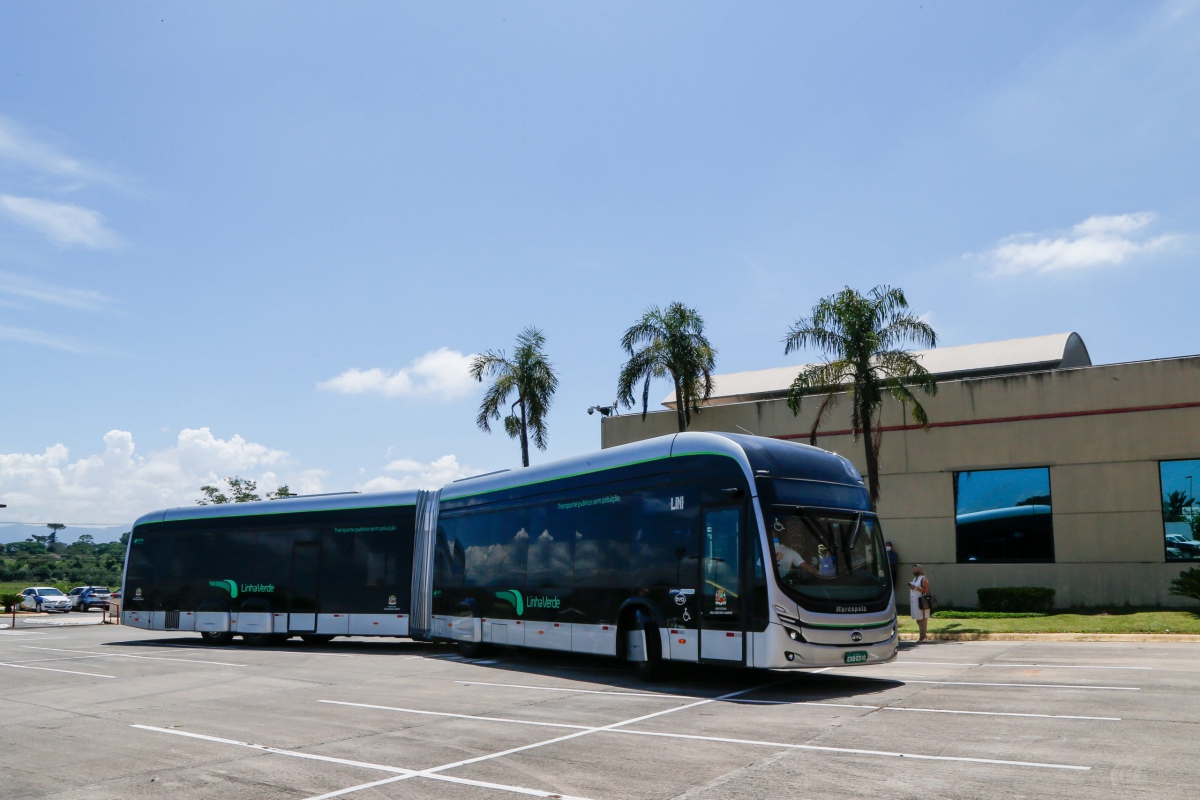 BYD recently unveiled Brazil's first locally made pure electric articulated bus in São José dos Campos, in the state of São Paulo. The vehicle, which will operate on Brazil's first corridor operated entirely by electric buses, will remain in the city until the end of March for public visitation. BYD expects to deliver the entire fleet of 12 buses by October this year.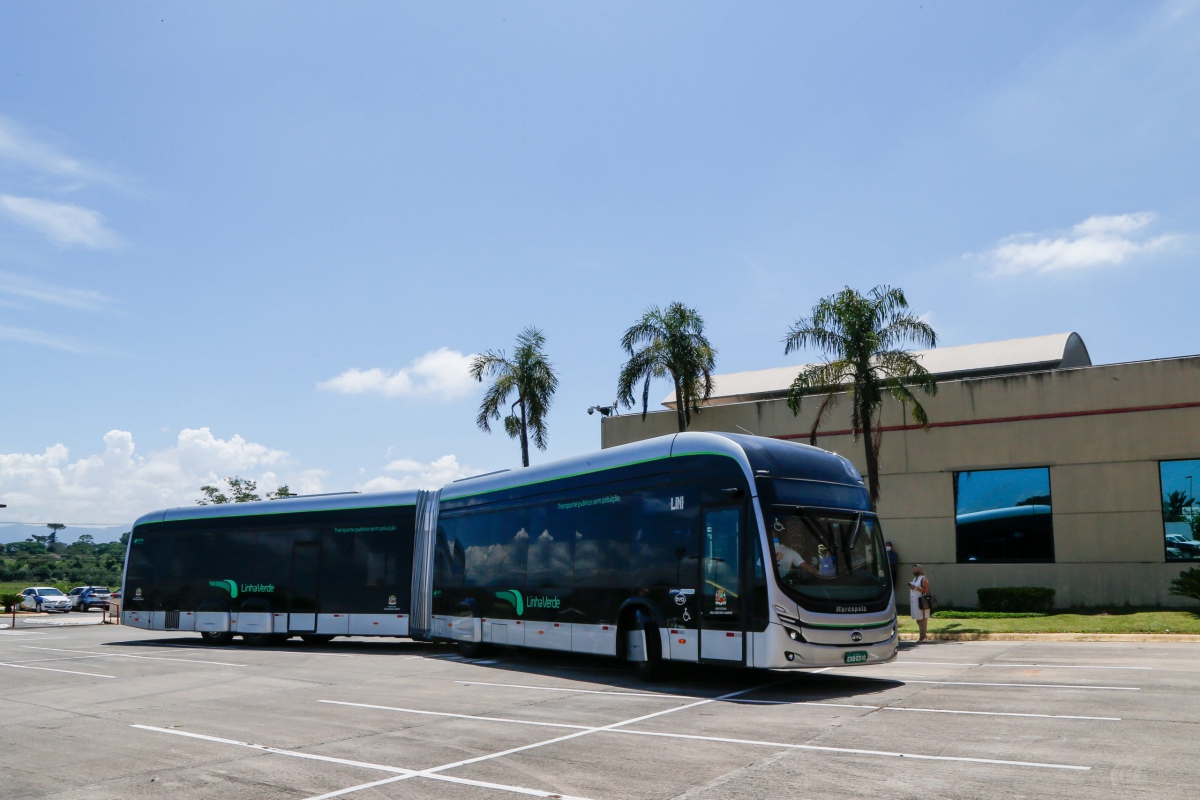 BYD – Marcopolo: the Brasil built electric bus
Felicio Ramuth, Mayor of São José dos Campos, Paulo Guimarães, Transportation and Mobility Secretary of São José dos Campos, and other authorities were present during the unveiling that took place at the Technological Park of São José dos Campos.
With a modern and bold design, the Attivi Express body model, developed in partnership with Marcopolo, a Brazilian multinational firm and Latin America's largest bus body manufacturer, brings an articulated chassis with pure electric propulsion, offering zero emissions of harmful fumes and noise.
The model is 22 meters long, has lithium iron phosphate batteries (LiFePO4), a stated 250-kilometer range on a single three-hour charge, and a capacity for 168 passengers. The buses have upholstered seats with headrests and individual USB ports, installed monitors on the ceiling, radio, and speakers. The external lighting will have full LED headlights, ensuring greater luminous efficiency, in addition to an accessibility system for wheelchair users.
The buses are equipped with Marcopolo's BioSafe System, with a UV-C air disinfection system installed in the air conditioning, as well as antimicrobial finishing in the seats, handrails, and handholds.
E-buses for BRT in Brasil
The doors have a 130cm clear span, making it easier for passengers to board and disembark, as well as a safety system that prevents passengers from getting caught in between the doors. Prioritizing security, the vehicles use six high-definition cameras, with two of them boasting infrared technology.
Besides this, BYD replaces the traditional rearview mirrors with two high-definition cameras, which cover a larger field of vision and allow drivers to see blind spots and drive easily, increasing traffic safety.
The chassis along for an adjustable steering column, bilateral kneeling for universal accessibility, height adjustment, flame retardant system, digital tachograph, aluminum wheels, and integral air suspension.
The twelve 22-meter-long articulated chassis were produced by BYD in its factory in Campinas, and are already at Marcopolo for final assembly, putting them well on schedule for October delivery.
According to the City Hall of São José dos Campos, the Green Line was developed to meet modern concepts of urban planning, in line with the guidelines of the cities' Master Plan. The main goal is to promote urban and economic development, preserving the environment with a Rapid Mass Transit inspired by the most advanced systems in the world (Bus Rapid Transit). The green corridor will also have 75,000 square meters and includes, in addition to the express corridor, four squares along the route.