CaetanoBus at UITP Summit in Stockholm with electric bus and electric chassis
An electric bus and a chassis developed for zero emission buses. CaetanoBus will attend the UITP Summit in Stockholm with two "zero emission" products. Both the ebus e.City Gold and the chassis e.CC 100 feature a central electric motor by Siemens. CaetanoBus is also jointly working with Toyota on the development of a hydrogen city bus, […]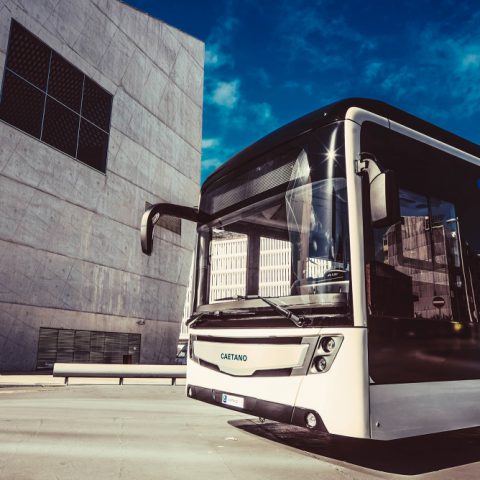 An electric bus and a chassis developed for zero emission buses. CaetanoBus will attend the UITP Summit in Stockholm with two "zero emission" products. Both the ebus e.City Gold and the chassis e.CC 100 feature a central electric motor by Siemens.
CaetanoBus is also jointly working with Toyota on the development of a hydrogen city bus, that will be powered with fuel cell modules coming from the Japanese manufacturer. The vehicle will be showcased by the end of 2019.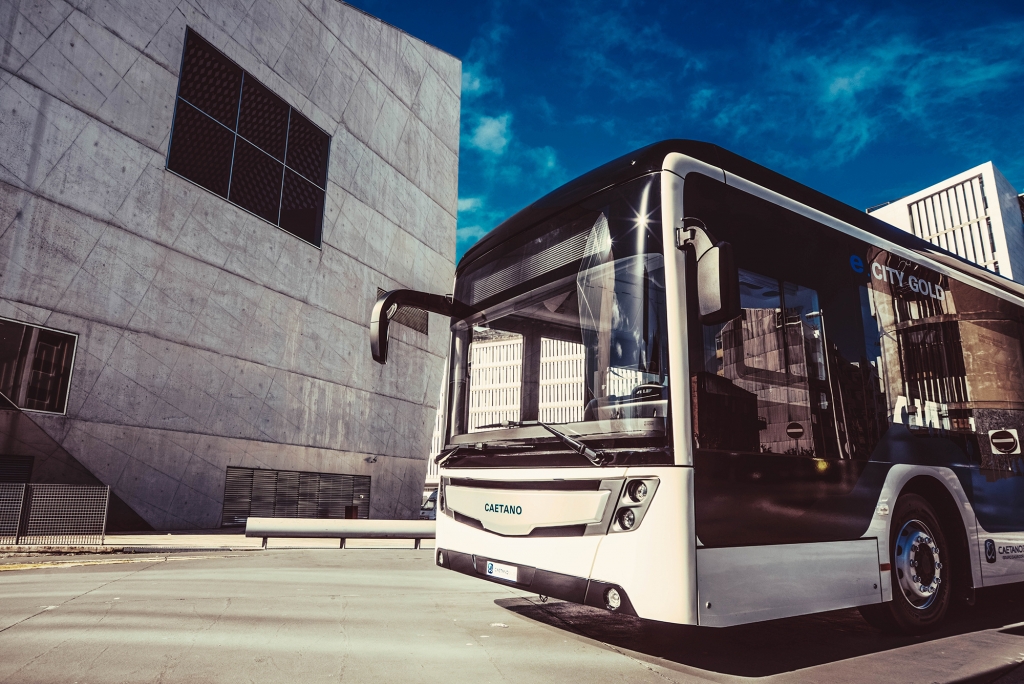 CaetanoBus e.City Gold, the electric Portoguese bus
The zero emission bus CaetanoBus e.City Gold is a 100% electric urban bus fully developed by the Portoguese company. It features a capacity of up to 88 passenger and a maximum power of 160 kW thanks to the permanent magnet synchronous motor by Siemens. No information are available yet about the battery capacity: the technical sheet of the bus says it can be «individually configured». Led lights are mounted on the interiors and exteriors.
CaetanoBus, a chassis for electric buses
The new low floor chassis is named e.CC 100, and features the same central motor as the e.City Gold. It's available in two sizes: 10.7 and 12 meter, with 2 or three doors. The new chassis is equipped with electronic braking system (EBS), high-voltage electric-powered hydraulic steering, cooling system and compressed air system.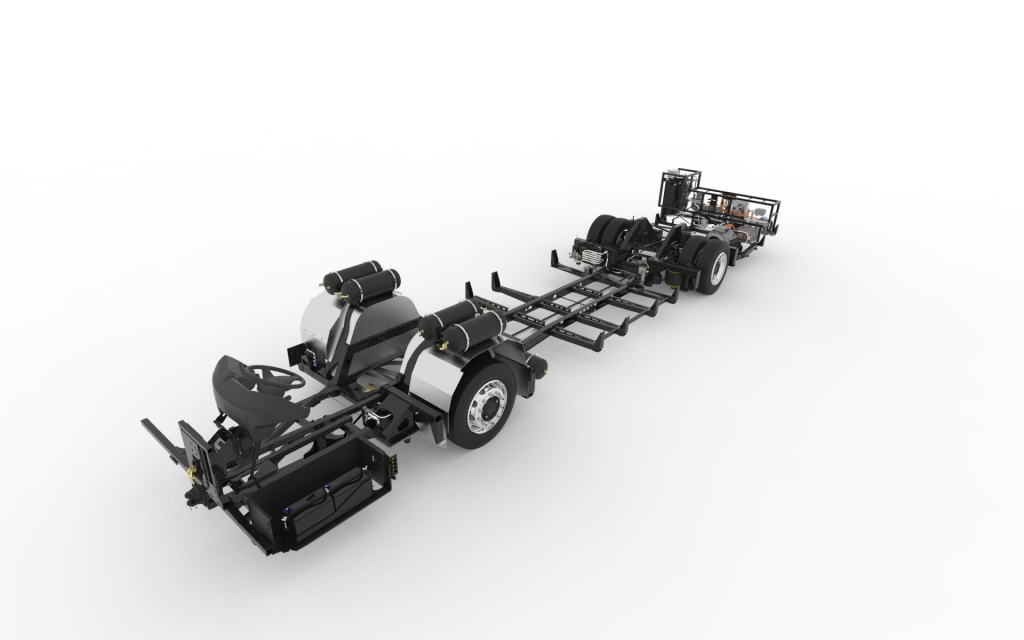 CaetanoBus towards the hydrogen bus with Toyota
CaetanoBus is currently developing a hydrogen cell bus, that will be named H2.City Gold. For the first time in Europe, Toyota will supply its fuel cell systems, including fuel cell stacks, hydrogen tanks and other key components to CaetanoBus, the company points out. H2.City Gold will be presented later this year.