Copenhagen will buy 41 electric buses. The aim is a full electric fleet by 2030
Copenhagen is going to purchase 41 electric buses in order to electrify two public transport routes, now operated by diesel buses. The capital municipality, indeed, set the target of switching all the city's buses, operated by Movia, to electricity by 2030. Buses and ferries will be green The first two routes where diesel buses will […]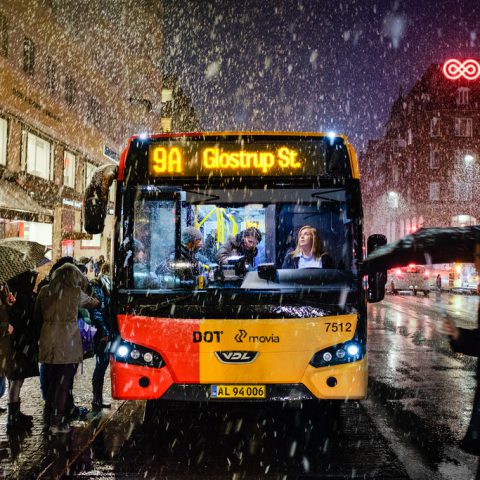 Copenhagen is going to purchase 41 electric buses in order to electrify two public transport routes, now operated by diesel buses. The capital municipality, indeed, set the target of switching all the city's buses, operated by Movia, to electricity by 2030.
Buses and ferries will be green
The first two routes where diesel buses will be dismissed are 2A and 18, newspaper Politiken says. It'll just be the first step of a long walk. Danish capital has already decided to invest 10 million kroner (1,3 million euros) to
electrify the whole fleet of iconic harbour ferries
. The transition will begin by 2020. Coming back to buses, Lord Mayor Frank Jensen said in a press statement that "We are working very hard in Copenhagen to replace all of the existing buses with green alternatives as soon as possible, so Copenhageners can breathe deeply and easily without having to worry about their health" (but Henrik Gudmundsson, senior researcher with Concito, an independent Danish thinktank, pointed out that
carbon dioxide pollution from buses makes up around seven percent of total carbon dioxide poisoning from traffic in Copenhagen
, and around ten percent with regard to particle pollution).
Movia's CEO Dorthe Nøhr Pedersen told to Politiken "Movia will now have contracts with
three different authorities for the operation of electric bus
, and we are very pleased to see more operators join the green agenda".