e-troFit enters a cooperation with Paul Nutzfahrzeuge
e-troFit GmbH and Paul Nutzfahrzeuge GmbH have joined forces in what they term a preferred partnership. The cooperation agreement was signed in April 2021 by the two CEOs, Andreas Hager for e-troFit GmbH and Walter Pötzinger for Paul Nutzfahrzeuge GmbH. The latter is a German company which produces special vehicles. The two companies together plan […]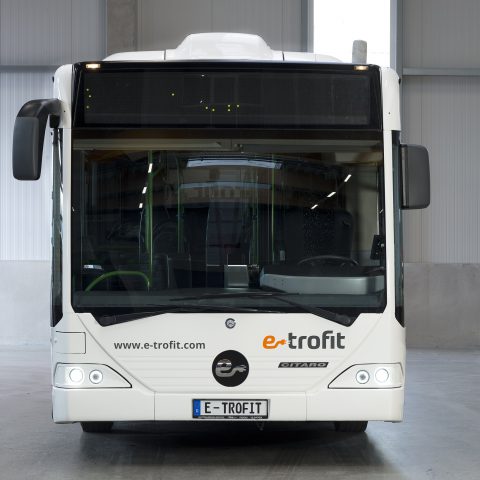 e-troFit GmbH and Paul Nutzfahrzeuge GmbH have joined forces in what they term a preferred partnership. The cooperation agreement was signed in April 2021 by the two CEOs, Andreas Hager for e-troFit GmbH and Walter Pötzinger for Paul Nutzfahrzeuge GmbH. The latter is a German company which produces special vehicles.
The two companies together plan to electrify up to 50 commercial vehicles, both urban buses as well as trucks (up to 23t), by the end of 2021, and up to 300 commercial vehicles by 2022.
e-troFit with Paul Nutzfahrzeuge for commercial vehicles' conversion
The aim of the collaboration is «to make greater use of synergies in the field of commercial vehicle electrification and to benefit from the partners' value chains – whether in the conversion of vehicles or in the production of new vehicles. The two companies will work more closely together in future on the development, production and subsequent sale of their solutions and products in the DACH region in order to achieve even greater process efficiency».
e-troFit has developed its own Vehicle Control Unit (VCU), a complex software package for controlling the entire vehicle system while ensuring functional safety in accordance with the highest automotive industry standard, ISO 26262. The company also offers Green Mobility as a Service solutions. These range from financing to project planning and the implementation of charging and H2 tank infrastructure solutions for fleet operators.
As an experienced vehicle builder, Paul Nutzfahrzeuge manages the production or conversion of the vehicles and the associated integration and design of the drive systems. The company is a European market leader in the field of specialist vehicle construction and carries out chassis conversions, axle modifications, frame extensions and special configurations on up to 1,000 commercial vehicles a year, the partners point out in a press release announcing the cooperation.
Paul Nutzfahrzeuge already cooperating with e-troFit
Paul Nutzfahrzeuge has already produced two e-troFit GmbH urban buses and used them as demonstration vehicles. Two more vehicles are currently being manufactured. The two companies together plan to electrify up to 50 commercial vehicles, both urban buses as well as trucks (up to 23t), by the end of 2021.
The cooperation plans to electrify up to 300 commercial vehicles by 2022. In addition, the partners have agreed on the joint development and production of new vehicles as well as conversion solutions for fuel cell propulsion. Well over 5,000 city buses and trucks are to be electrified together and brought onto the market by 2030.
Electrification plans based on retrofit
"We have been working with Paul Nutzfahrzeuge for some time now and value their expertise and high quality standards. Which is all the more reason why we are now looking forward to setting up the cooperation at a strategic level and cross-linking our business activities more tightly," says Andreas Hager, CEO of e-troFit GmbH, explaining the background to the cooperation.
"Our portfolio is based on three stable pillars from which our customers benefit in terms of sales, production and service quality. We see ourselves ideally positioned with the additional development competence and technology leadership of e-troFit," emphasises Josef Paul, owner & CEO of Paul Nutzfahrzeuge GmbH.
"We are always on the lookout for companies for the e-troFit partner network that share our high standards in terms of quality, safety and reliability. With Paul Nutzfahrzeuge, we have gained a strategic partner that perfectly enhances our network," says Andreas Hager. "Together we want to offer emission-free, reliable and safe commercial vehicles for the mobility of the future that stand out for their state-of-the-art technology and unbeatable value for money."