Ebusco hires Jonas Helsner as Sales Manager for the Nordics
As part of the Group's international expansion strategy, Ebusco – Dutch manufacturer of electric buses and related charging infrastructure – has hired Jonas Helsner as Sales Manager for the Nordics. Ebusco will expand its sales and marketing of its Ebusco 3.0 and 2.2 zero emission buses and related EV ecosystems in the Nordics. Jonas Helsner […]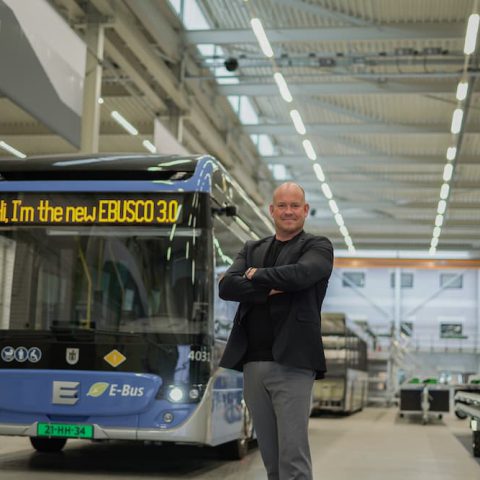 As part of the Group's international expansion strategy, Ebusco – Dutch manufacturer of electric buses and related charging infrastructure – has hired Jonas Helsner as Sales Manager for the Nordics. Ebusco will expand its sales and marketing of its Ebusco 3.0 and 2.2 zero emission buses and related EV ecosystems in the Nordics.
Jonas Helsner has a great experience from the market working for Solaris and MAN in Sweden and «we really look forward working together investing in the Nordic countries», says Peter Bijvelds, CEO Ebusco.
Jonas Helsner, Ebusco Sales Manager for the Nordics
Jonas Helsner: «In the past years, Ebusco has developed from a start-up within the industry to a company that has demonstrated with its innovations that electric transport not only leads to a better living environment but also to a better TCO for operators. Besides innovative buses, Ebusco also supplies other solutions to accelerate the transition to electric transport, such as maintenance services, charging systems and also energy storage systems. I am looking forward to further rolling out this transportation ecosystem together with our customers».