Alstom Aptis, with new design, will be delivered since July 2019
Alstom Aptis, the electric bus realized by Alstom and Ntl will be delivered from July 2019, with the new design presented at Transport Publics in Paris. The concept, characterized by  full low floor, axles offset to each end (and both steerable), rear lounge, has been tested for pilots in several European cities, and is on […]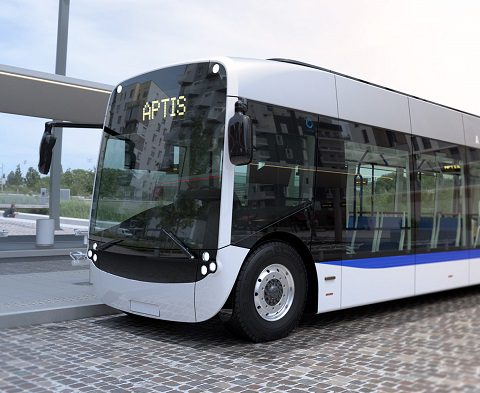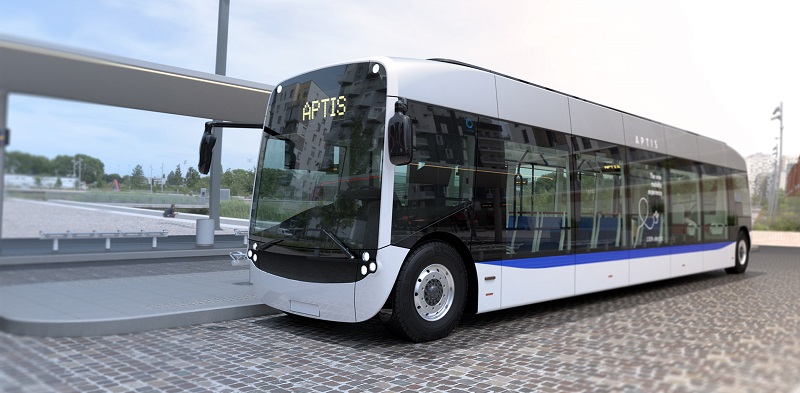 Alstom Aptis, the electric bus realized by Alstom and Ntl will be delivered from July 2019, with the new design presented at Transport Publics in Paris. The concept, characterized by  full low floor, axles offset to each end (and both steerable), rear lounge, has been tested for pilots in several European cities, and is on its way for the serial production.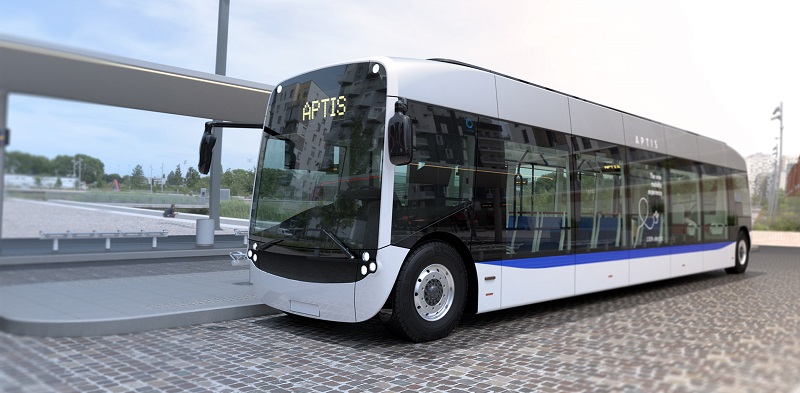 An electric bus not derived from diesel models
Alstom Aptis prides itself to be one of the few electric buses not derived from diesel models. The vehicle, which has been co-developed by Alstom and Ntl, won the Innovation Prize at the global bus exhibition Busworld on 19 October 2017, held in Courtrai, Belgium. Aptis wants to provide a premium passenger experience, as proved by low floors throughout the vehicle and wide double doors that allow smooth passenger flows and accessibility for wheelchairs and pushchairs. Panoramic windows at the front, the rear and all-along the bus provide 20 percent more window surfaces than a conventional bus, as well as a lounge area at the rear. The two steerable axles minimize the turning radius and the footprint on the road (-25% compared to a conventional bus).
Alstom Aptis, designed for the future
The new design awarded in Paris is inspired by new technologies to embed its innovative aspects in the electric bus market, such as the choice of a flat windshield inspired by digital tablets and smart boards. Sleek, simple lines enhance the modernity of the new design. The new exterior and interior design draws on strong images that reflect future mobility: its aims are to convey, first, a sense of space, with a more welcoming, more spacious, more congenial rear lounge; secondly, an impression of movement, with an asymmetric interior layout to convey the idea of a street in motion. Last bu not least, Alstom Aptis's goal is to be integrated into the urban landscape with better accessibility and, when viewed from the side, offer the image of a perfectly symmetrical vehicle.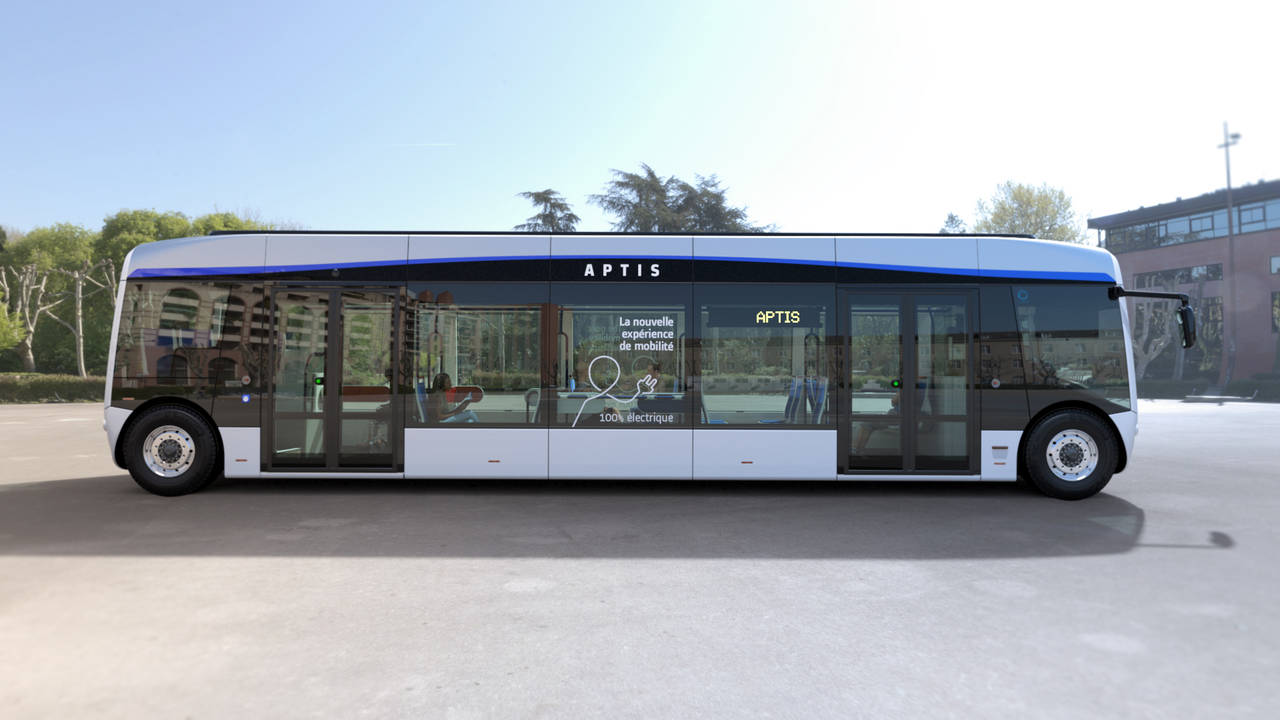 A French project
The standard Aptis vehicle, as states a press release from Alstom, has been designed to meet the expectations of operators, including, for instance, perfectly symmetrical front and rear fittings to facilitate the replacement of parts and optimise stocks, and expanded overhead panels for the installation of larger, more visible screens and route maps. Seven Alstom facilities in France are involved in the design and manufacture of Aptis: Duppigheim for the overall engineering, bodywork, testing and certification, Saint-Ouen for the system integration, Tarbes for the traction, Ornans for the engines, Villeurbanne for the electronic components of the traction chain, Reichshoffen for the manufacture of the central passenger module, final assembly and in-series tests. Finally, the Alstom site of Vitrolles is developing one of the charging solutions (SRS).