E-mobility in Africa: a partnership between Roam and Hitachi (for e-buses and e-motorcycles)
The electric vehicles developer Roam has signed a partnership with Hitachi with the goal of spreading electric transportation in Africa. Hitachi's expertise in electric vehicles (EV) and fleet electrification will be utilized to increase the number of electric motorcycles and e–buses in Kenya. The collaboration, which is made possible by The Earthshot Prize, will also […]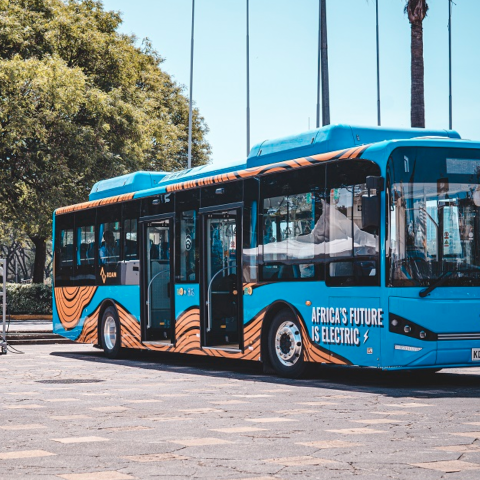 The electric vehicles developer Roam has signed a partnership with Hitachi with the goal of spreading electric transportation in Africa. Hitachi's expertise in electric vehicles (EV) and fleet electrification will be utilized to increase the number of electric motorcycles and e–buses in Kenya.
The collaboration, which is made possible by The Earthshot Prize, will also enable the exchange of international knowledge within the electric vehicle industry through The Earthshot Prize's Fellowship Program.
Roam with Hitachi in Africa
Roam's flagship electric motorcycle, the Roam Air, has been tested on Kenyan roads and their first-ever electric mass transit bus, the Roam Rapid, has been already introduced in Kenya.
"Transport accounts for around one-fifth of global emissions, which is why at Hitachi, we are working hard to develop solutions to decarbonise the sector from road to rail", said Chris Saul, Chief Strategy & Innovation Officer, Hitachi Europe Ltd, and Earthshot Prize Finalist Advisor for Roam. "Roam shares our vision of achieving a net-zero society and we are delighted to be providing support to help make electric vehicles more accessible and cost-efficient in Africa."
‍Albin Wilson, Chief Strategy and Product Officer at Roam said: "We are pleased to have a strong partner in Hitachi. We are innovating clean energy technologies to support our customers by purposefully collaborating with industry pioneers who share our mission to transform the way we move around our world."