Electric turn in Karnataka (India): 1,500 e-buses in the next three years
One thousand five hundred electric buses in the next three years. A turn in the name of electricity and sustainability for Bengaluru, capital of the Indian state of Karnataka: the local government is ready to purchase 1,500 e-buses over the next three years for local public transport. The administration has decided to accelerate on the […]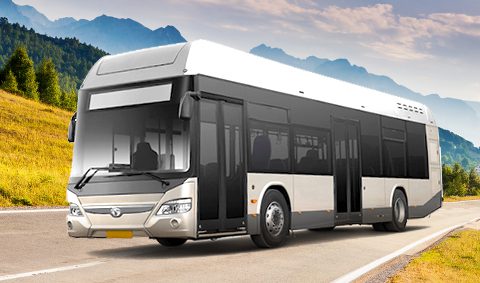 One thousand five hundred electric buses in the next three years. A turn in the name of electricity and sustainability for Bengaluru, capital of the Indian state of Karnataka: the local government is ready to purchase 1,500 e-buses over the next three years for local public transport. The administration has decided to accelerate on the sustainability front, scrapping 400 buses each year and replacing them with e-buses.
Along with the central government's push, the Bengaluru Metropolitan Transport Corporation, considering rising pollution levels and skyrocketing fuel prices, decided on the change of course. Also, as part of a larger scheme, a mini electric bus acquired under the Smart City project will be used in Bengaluru on an experimental basis. As many as 90 buses will be added to the Bengaluru Metropolitan Corporation in a phased manner by November.
These 90 buses will be acquired under the Smart City project and National Thermal Power Corporation will maintain these buses for ten years. The transportation department also signed an agreement to run the electric buses for a minimum of 180 kilometers per day; the buses will be charged after traveling 120 kilometers and will take 45 minutes to complete charging.
Rajendra Kumar Kataria, the principal secretary of the transport department said that the ticket prices of the e-buses will be lower than the regular buses. So, less noise pollution, less smoke emissions and less cost for passengers.