EMT Madrid goes with BYD, again. New order for 20 e-buses (65 in total)
For the third time in a row, Madrid's principal public transport operator, EMT Madrid, has placed a fleet order with BYD. 20 new 12-metre BYD eBuses make up the latest order and, when delivered, will take EMT Madrid's total BYD fleet to 65. The contract was formally acknowledged today online by EMT Madrid's General Manager, […]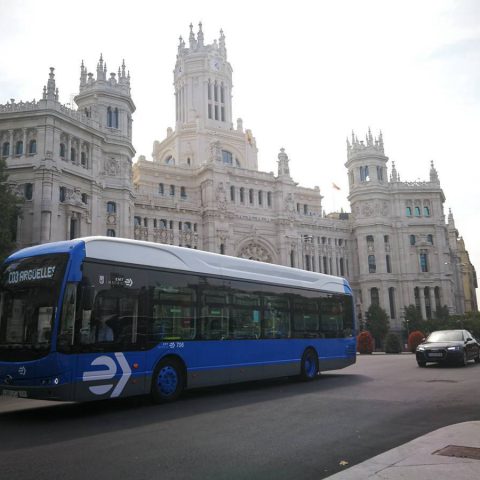 For the third time in a row, Madrid's principal public transport operator, EMT Madrid, has placed a fleet order with BYD. 20 new 12-metre BYD eBuses make up the latest order and, when delivered, will take EMT Madrid's total BYD fleet to 65. The contract was formally acknowledged today online by EMT Madrid's General Manager, Alfonso Sánchez.
The 20 new BYD eBuses will be manufactured at BYD's European production facility in Komárom, Hungary, with deliveries scheduled to commence at the end of this year.
EMT Madrid goes with BYD
EMT Madrid's latest 12-metre eBuses – BYD's best-selling model in Europe – are equipped with an upgraded interior layout including a new handrail arrangement to accommodate increased standing-passenger capacity, and also new MirrorEye technology which enhances safety by broadening the driver's field-of-view, and which replaces the vehicle's external mirrors.
This latest order follows soon after two previous fleet intakes totaling 45 BYD eBuses, having all entered service over the previous 12-months ahead of the agreed delivery schedule – and despite COVID-19 restrictions. This existing BYD fleet has since May 2020 completed more than 600,000 electric kilometres on routes in the Spanish capital, cutting CO2 emissions by 585 tonnes, according to BYD.
BYD has now delivered over 70 eBuses to public transport operators throughout Spain.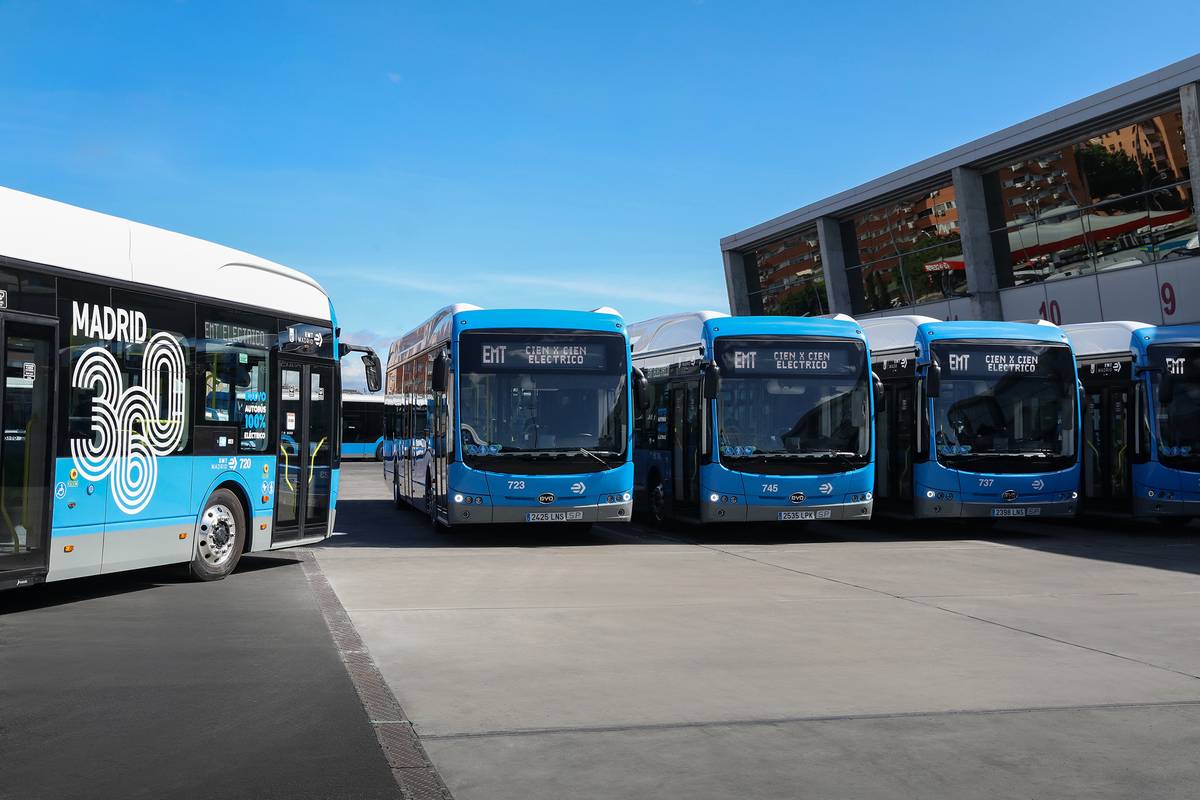 EMT Madrid electrification strategy
Carlos Sierra, Director of Transport Services of EMT, said: "For several years now, EMT has pursued a clear electrification strategy. This latest purchase allows us to operate a total of 179 electric buses, which account for 8.6% of the whole fleet. EMT is committed to pursuing the implementation of electric bus technology and we now operate 11 electric bus routes across the City of Madrid."
"Our win-win partnership with EMT Madrid goes from strength-to-strength," said BYD Iberia eBus Sales Director, Joaquín Bellido, "and it is only through our shared vision of the future that we can deliver a sustainable public transport strategy with eMobility at its heart. We're delighted to be working alongside EMT Madrid."
"BYD eBuses are increasing in number in Madrid," he said, "and that means more and more passengers are enjoying clean, safe and comfortable journeys, providing positive feedback and convincing operators that eMobility is clearly the best, viable long-term public transport solution."