Time for a European roadshow for eVersum eTrain. Austrian startup has a battery supply deal with Microvast
It's time for a roadshow in Slovenia, Spain and Austria for the eTrain developed by Austrian startup eVersum. The company is ready to present its innovative applications in several European markets. The first prototype launched in operation is the eShuttle. eVersum is active in the manufacturing of future-looking electric vehicles, with a portfolio of three […]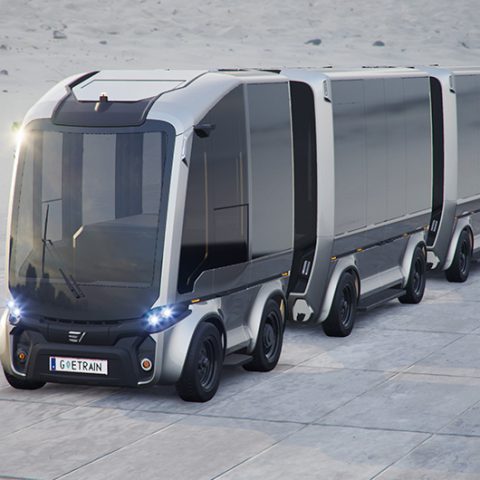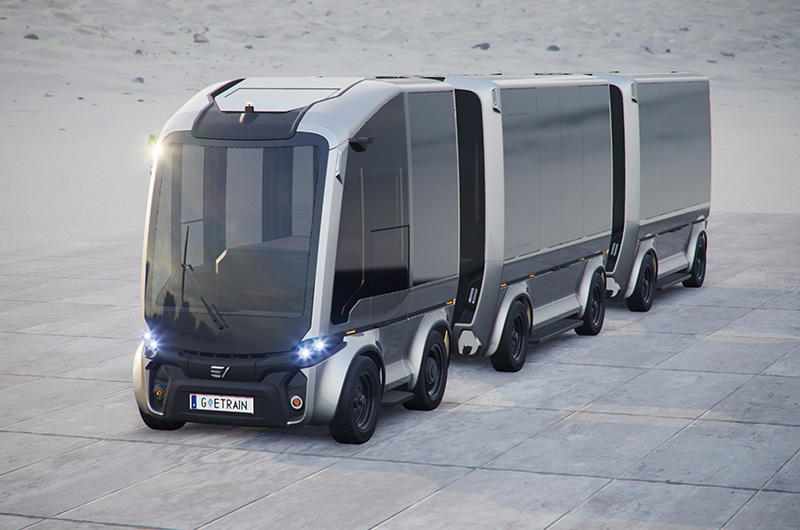 It's time for a roadshow in Slovenia, Spain and Austria for the eTrain developed by Austrian startup eVersum. The company is ready to present its innovative applications in several European markets. The first prototype launched in operation is the eShuttle.
eVersum is active in the manufacturing of future-looking electric vehicles, with a portfolio of three models so far: the eShuttle, the eTrain and the eCity (that, as it was announced in January 2021, is currently being developed in cooperation with Austrian Research Promotion Agency FFG).
eVersum electric vehicles for public transport
The eVersum eShuttle is available in three lenght variants (5.40m, 6.90m, 8.40m). On board there is room for a maximum of 30 people. The vehicle is powered with an electric motor capable of delivering from 177 to 225 kW (with 1,430 Nm of peak torque) and has been developed for city or airport operations. Battery packs can store up to 174 kWh.
The launch of the eVersum eTrain was scheduled within 2021. It features a range of up to 125 km per charge at a speed of up to 25 km/h, manufacturer says. Capacity is up to 68 passengers. The vehicles, modular, is made up of a locomotive plus a series of wagons (pp to 3 short, 3 middle and up to 2 long wagons can be combined, eVersum says, being the short wagon 3.9-meter long, the middle wagon 5.40m and the long one 6.90). The largest wagon can accommodate up to 34 sitting passengers. Two widths are available: 1.8 m and 2.3 m. eVersum points out that «Each European country's homologation and registration requirements can be met by selecting the proper configuration».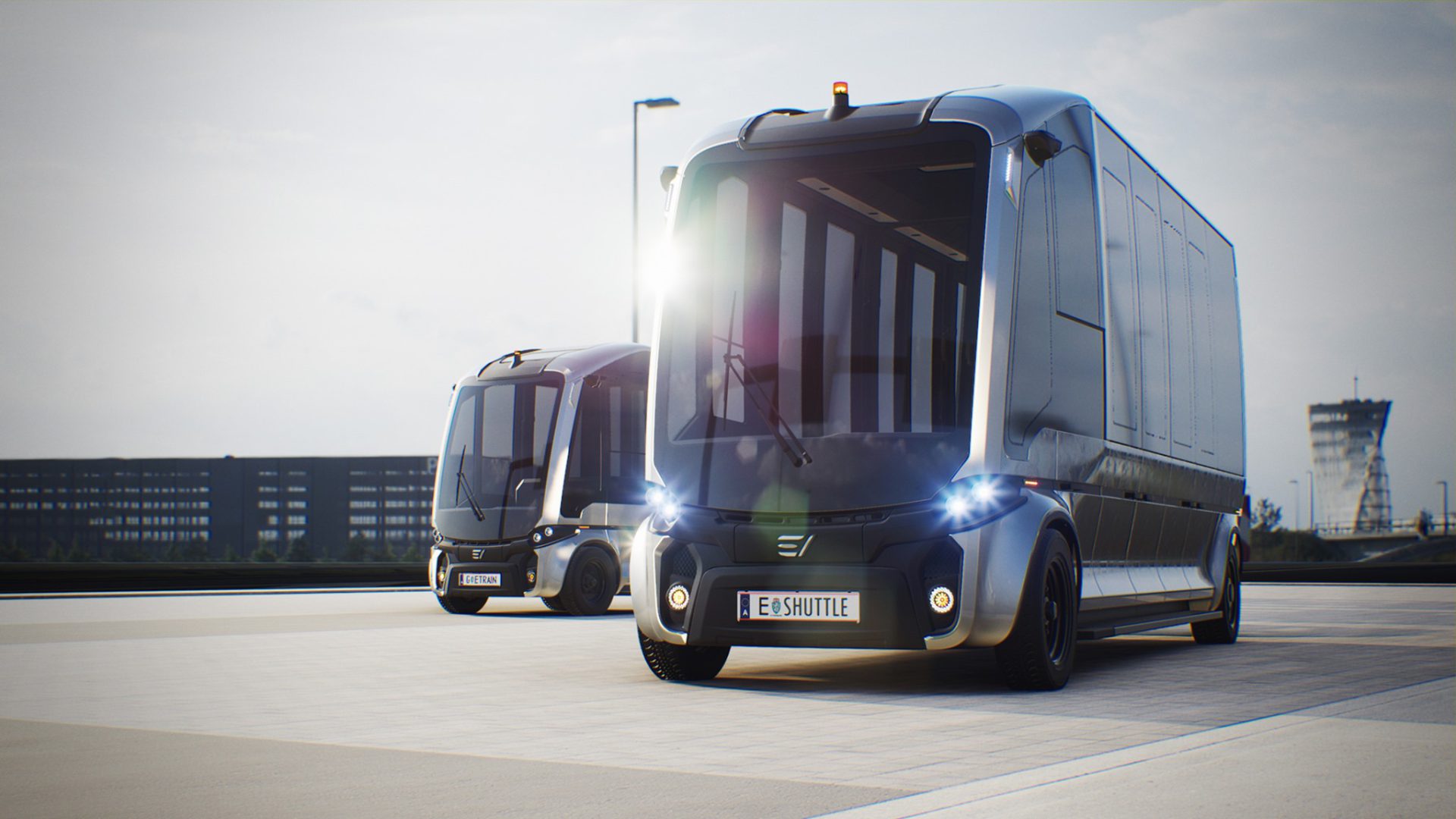 According to specifications released in late 2020, the eTrain «is powered by 88 kWh Lithium-ion batteries enabling operational ranges of up to 140 km per charge at 75% load while further range extension through integrated solar panels is offered. Operational energy costs are reduced by up to 70% in comparison to certain conventional touristic Diesel vehicles».
eVersum: batteries come from Microvast
In summer 2021 the company announced a deal with US battery supplier Microvast. According to the partnership, the two companies «will join forces to develop state-of-the-art battery solutions to electrify the current and future line of purpose-built, purely "eBorn", electric vehicles of eVersum».
Microvast underlined that the first prototype battery system has been delivered to eVersum and test-bench load simulations were being performed. «A potential supply of over 100 million € battery systems is projected in the next 6 years. A framework supply agreement is under review and is expected to be signed in the near-term», it is added.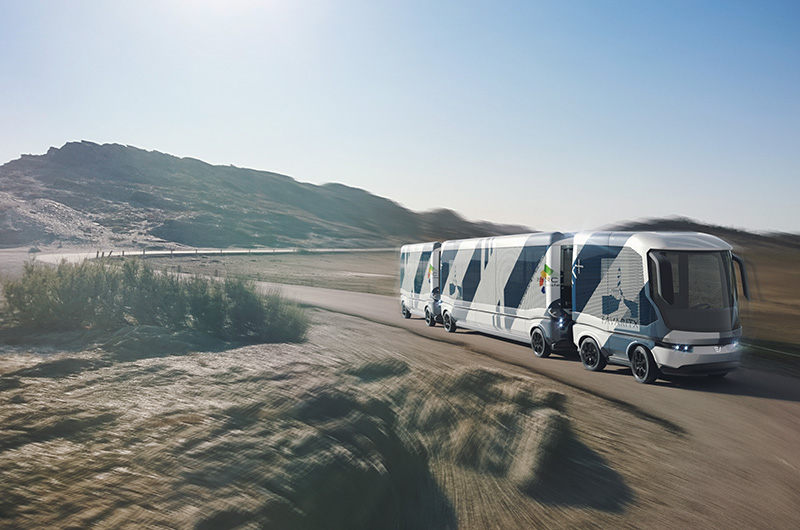 "eVersum selected Microvast as its primary battery partner mainly due to the strategic consideration and desire to directly work with a manufacturer that offers a high degree of vertical integration", says Pete Speck, Managing Partner at eVersum and responsible for supplier development. He adds: "Such capabilities extend from core battery chemistry R&D and production, including cathode and anode materials, electrolyte, and membrane separators; over proprietary cell manufacturing, all the way to application technologies including battery management systems (BMS) and other power electronics. This gives us maximum flexibility for the future, by using a variety of cell chemistries, from NMC over LFP to LTO, while applying the same physical battery packs with the possibility to connect such packs adaptively in series and/or in parallel to achieve the required voltage and energy levels".