Fifteen new generation Citea by VDL for operator Stoag, in Oberhausen
The city of Oberhausen, located in the state of North Rhine-Westphalia, and local public transport operator Stoag welcome the first batch of 15 new-generation electric Citea by VDL. Four electric VDL Citea are already in operation on route 979 between Oberhausen and Bottrop. Boris Höltermann of VDL Bus & Coach Deutschland GmbH said, «In Germany, […]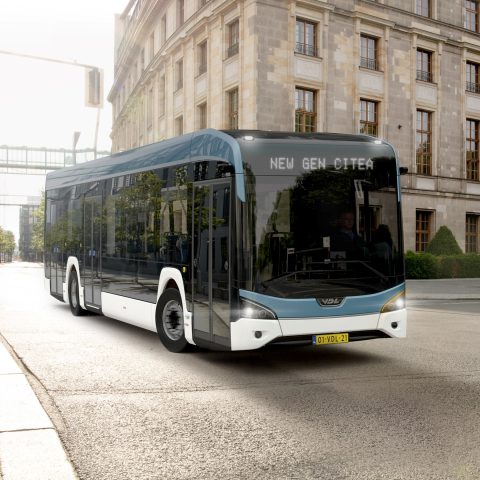 The city of Oberhausen, located in the state of North Rhine-Westphalia, and local public transport operator Stoag welcome the first batch of 15 new-generation electric Citea by VDL.
Four electric VDL Citea are already in operation on route 979 between Oberhausen and Bottrop. Boris Höltermann of VDL Bus & Coach Deutschland GmbH said, «In Germany, we are one of the market leaders in electric public transport and our expertise is widely recognized. Of course, there is always a need for partners who have a vision and ambition to promote sustainable public transport design. The fact that we will be able to further expand our cooperation with STOAG in the future makes us really proud».
The new generation of Citea has already been sold in several countries and will be deployed in a number of cities and areas starting this year: the Netherlands (Eindhoven), Finland (Kotka and Lahti), Belgium (all of Flanders) and France (Bordeaux).
The e-buses have a 429 kWh battery and are ideal for urban and regional transport. The range of the new generation of Citea has been significantly improved: with this battery, the LF-122 (Low Floor) can travel 200 to 300 kilometers in all weather conditions on pure electric power, without any intermediate recharging. The vehicles are equipped with pantographs for greater operational flexibility.
«With the 15 new Citeas from VDL, we are significantly expanding our electromobility», says Werner Overkamp, CEO of Stoag, who adds: «With VDL Bus & Coach we have a partner with whom we already have good experience in the field of electric public transport. We are very very eager to see these newly developed vehicles».