Here is the first all-electric urban line in Ireland, thanks to ADL and BYD
ADL and BYD launch eleven Enviro 200EV for urban transport in Athlone: a first for Ireland, which will have its first all-electric city bus service. Procured and funded by the National Transport Authority, the buses are operated by Bus Éireann. The new fleet will reduce carbon emissions by 400,000kg annually and means a quieter, cleaner […]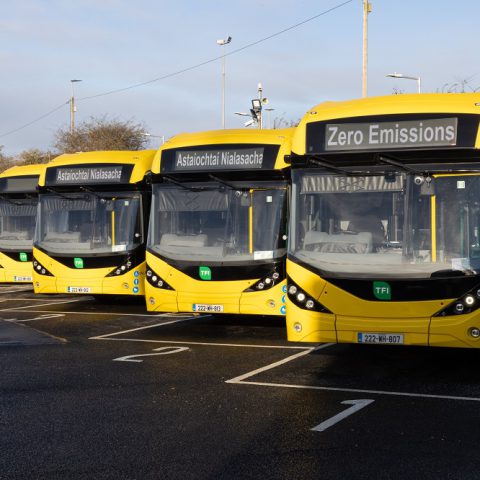 ADL and BYD launch eleven Enviro 200EV for urban transport in Athlone: a first for Ireland, which will have its first all-electric city bus service. Procured and funded by the National Transport Authority, the buses are operated by Bus Éireann. The new fleet will reduce carbon emissions by 400,000kg annually and means a quieter, cleaner bus service for the town.
The zero-emission buses are the first delivery from a framework contract for up to 200 BYD ADL Enviro200EV battery-electric buses that the BYD ADL partnership, represented by Alexander Dennis as primary contractor, signed with the Irish National Transport Authority in July 2021.
ADL-BYD Enviro 200 EV features
Enviro 200EV is an approximately 12m long vehicle with two doorways and a bespoke interior that accommodates up to 73 passengers. In addition to 27 fixed seats, six tip-up seats are located within the permanent wheelchair space and the dedicated area for the accommodation of at least one unfolded pram, pushchair or buggy.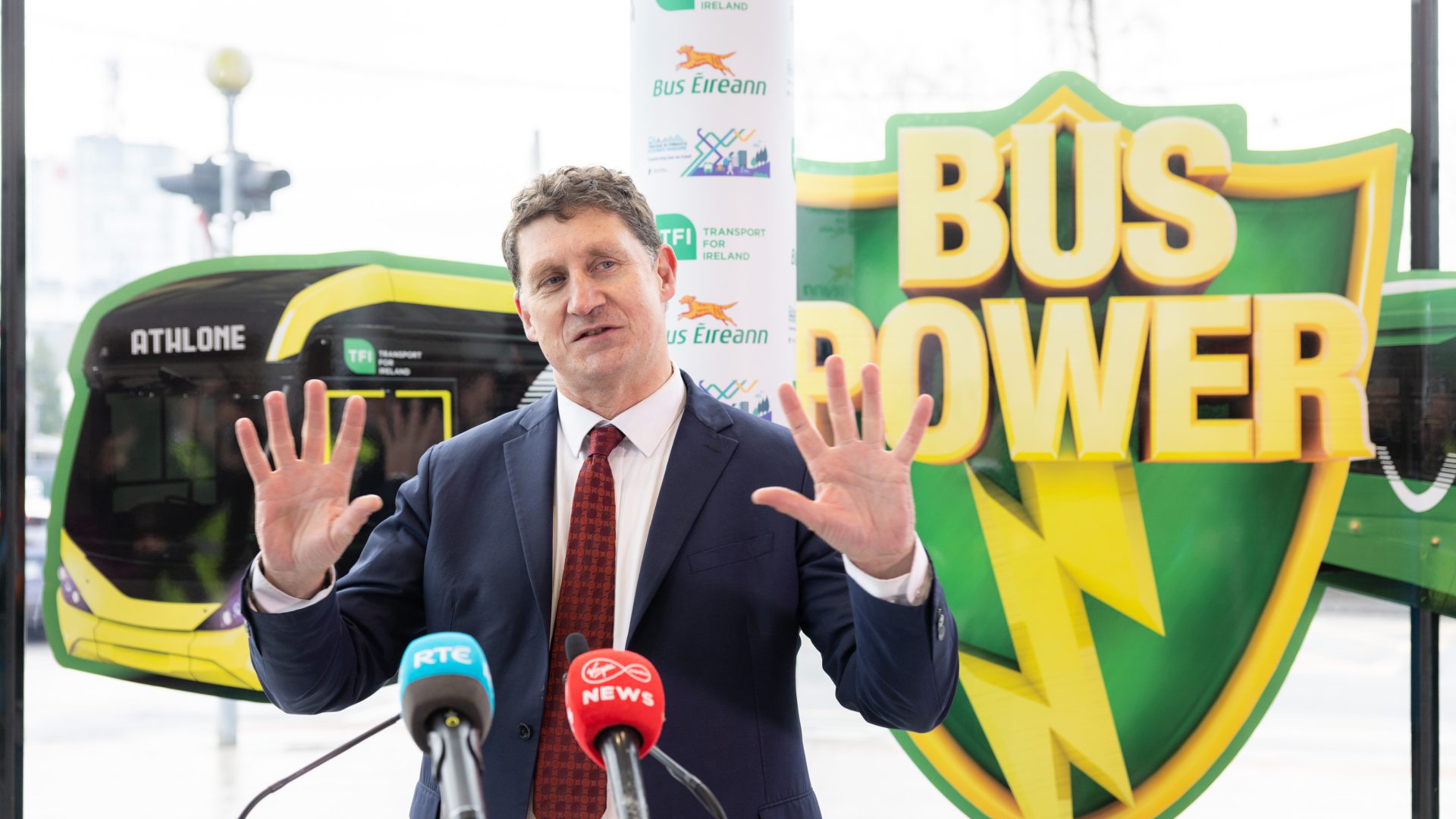 ADL and BYD for National Transport Authority and Bus Éireann
National Transport Authority CEO, Anne Graham, said: "The launch of these electric buses today represents a very significant milestone on the journey to a zero-emissions fleet for our town and city bus services. From today the people of Athlone will benefit from buses that are cleaner, quieter, more comfortable and more attractive. Athlone will be the first service in Ireland to be delivered entirely by electric buses, and we should not underestimate the significance of that for this town and for public transport in general. The experience we gain here with our colleagues in Bus Éireann will doubtless stand us in good stead as NTA rolls out similar programmes in Dublin and in other cities and towns in the months and years ahead".
Bus Éireann Chief Executive Officer, Stephen Kent, added: "We are excited to be operating the fleet, which will deliver a more modern, sustainable and comfortable service and provide an enhanced customer experience for passengers. The smoother and quieter ride is welcome, as is improved access for persons with reduced mobility. The new fleet in Athlone is a particularly welcome development for Bus Éireann as we continue on our journey to become one of the most sustainable national transport companies in Europe. The operational experience will be invaluable as we expand electric vehicles to other urban services."
Alexander Dennis Regional Sales Manager for Ireland, Lee Gibson, said: "We are delighted to work with the National Transport Authority and Bus Éireann in leading the transition to zero-emission mobility in Ireland with our battery-electric buses. We have built on the joint experience with our plug-in hybrid double deckers to ensure Athlone's new buses are perfectly tailored to the requirements of passengers and the Bus Éireann team that operates them, and we look forward to rolling out this winning combination in other Irish towns and cities".
Frank Thorpe, Managing Director, BYD UK, said: "BYD, in collaboration with Alexander Dennis, is proud to support this inspiring programme in Athlone which sets an excellent example for other towns and cities to commit to zero-emission mobility. Through innovative world-leading technology, BYD is dedicated to empowering battery-electric public bus services, providing safe and reliable sustainable mobility solutions to reduce air pollution. We hope BYD ADL electric buses will encourage more people to use eco-friendly public bus services in Athlone, and other parts of Ireland."