Gothenburg busiest line to be electrified through Volvo ebuses and ABB chargers
GS assigned ABB the supply of high-power electric chargers for 30 fully electric buses in the City of Gothenburg. The chargers from ABB will be delivered during the summer of 2019, with operations due to start in October. Financial details of the order are kept confidential. Still in Summer 2019 ABB is expected to deliver 44 night chargers […]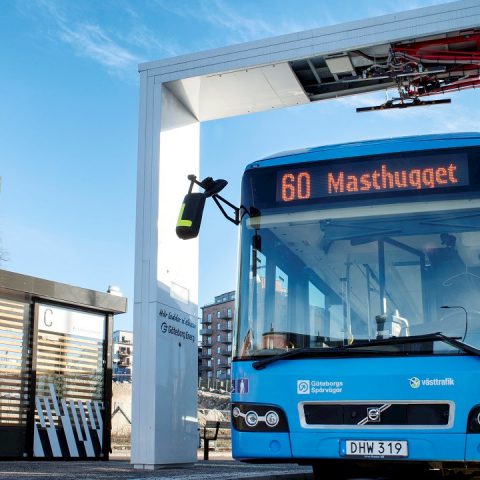 GS assigned ABB the supply of high-power electric chargers for 30 fully electric buses in the City of Gothenburg. The chargers from ABB will be delivered during the summer of 2019, with operations due to start in October. Financial details of the order are kept confidential.
Still in Summer 2019 ABB is expected to deliver 44 night chargers in Hamburg, for the first significant depot fully dedicated to electric buses in the whole Germany. VDL buses to be delivered in Amsterdam will instead be powered through Heliox charging infrastructure.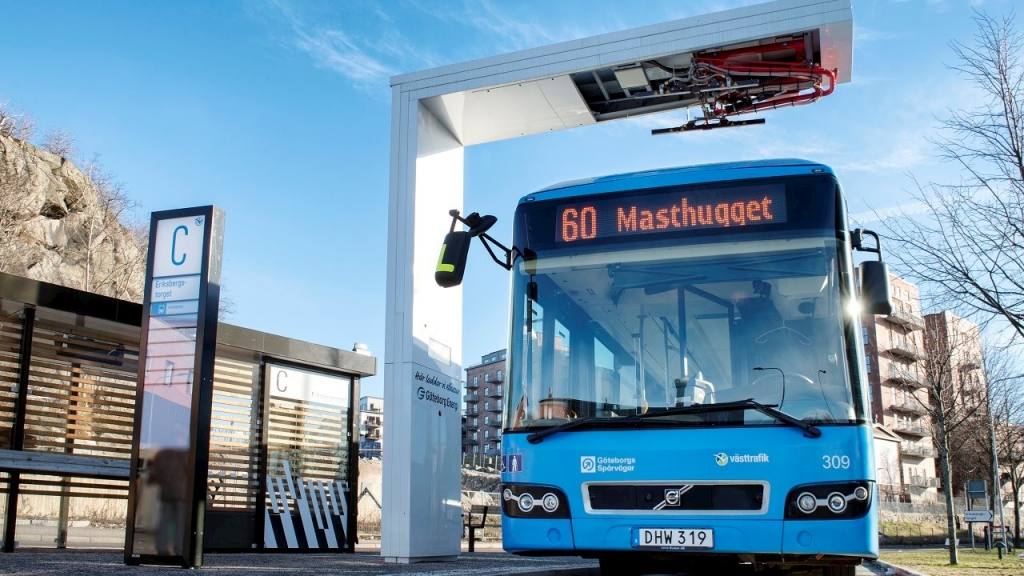 A long-term vision for Gothenburg
The long-term vision for the city is that a greater number of electric buses will drive in its streets. After all, Gothenburg is Volvo's home town, the place where the full electric route 55 (Electricity project) has been operated since 2015 by full electric and plugin hybrid buses by Volvo. Next lines to be electrified are 59, 60 and 62. During 2018, almost 6.9 million trips were made on line 60 (one of the busiest of Gothenburg public transport network) and approximately 780,000 trips on lines 59 and 62.
In July 2018 GS ordered ne less than 30 Volvo electric buses precisely for these three line, a record order for electric buses in Sweden.
ABB fast chargers also in depot
The buses on line 60 will be charged by 300kW High Power chargers from ABB, a modular solution based on OppCharge, an open interface for direct current (DC) electric bus charging, which offers high-power charging via an automated rooftop connection. The buses will be recharged in just three to six minutes in the depot in Kruthusgatan and fast charged at the endpoints of the line in Masthugget and at Redbergsplatsen, ABB points out in a press release.
ABB, fast chargers since 2010
ABB has sold 10,500 ABB DC fast chargers across 73 countries since 2010, more fast chargers than any other manufacturer, the company claims. ABB's chargers are used in production and control facilities for electric vehicles all over the world, including extreme environments such as the Arctic Circle and in desert climates. Many chargers are used for intensive testing 24 hours on day, 360 days a year, by automotive manufacturers such as BMW, Volkswagen and Volvo Bus.
Fortune Magazine recently ranked ABB #8 on its list of companies that are "changing the world" for the advances it has made in e-mobility and electric vehicle charging.
A strong emobility infrastructure for Gothenburg's future
"A stable charging infrastructure is crucial for our timetable, with the bus service running every fourth minute in the rush hour. By fast charging at the endpoints, we ensure traffic continues to flow and at the same time provide our passengers and drivers with a better environment with less noise and improved air quality," said Dan Paulström, Business line Manager for GS Buss.
"We are proud to work together with GS Buss to deliver a stronger e-mobility infrastructure for the future of Gothenburg. ABB is committed to powering the world without consuming the earth and the development of sustainable public transport solutions is key in achieving this," said Frank Muehlon, Head of ABB's global business for EV Charging Infrastructure.