Greenmot equips its factory to produce retrofit kits
As the project to convert diesel buses into electric buses is progressing well, with Green-eBus successfully passing the first development milestone, clocking up the first kilometers with its new electric motor (responding perfectly to the constraints of driving, including uphill driving and untimely stops), Greenmot has decided to equip its retrofit kit production facility, positioning […]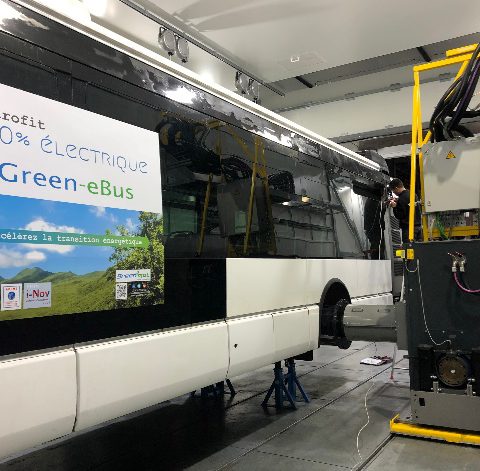 As the project to convert diesel buses into electric buses is progressing well, with Green-eBus successfully passing the first development milestone, clocking up the first kilometers with its new electric motor (responding perfectly to the constraints of driving, including uphill driving and untimely stops), Greenmot has decided to equip its retrofit kit production facility, positioning itself among the leaders in the greening of heavy vehicles. Specifically, it is a factory of 2600m².
To best accompany this operation, Greenmot has hired Eric Pairin, an industrialization specialist who is now director of industrial operations: «The factory will be operational in 2023 with several assembly lines. We want to integrate robotics into the process, with Industry 4.0 machines, and value-added personnel, with all kinds of profiles, both able-bodied and disabled, as inclusion is one of Greenmot's strong values»
As soon as the factory is equipped, about fifty kits can be produced in pre-production in the first year. Ramp-up, associated with new hires, will take place from 2024 with the supply of at leastone complete kit per day. The skills implemented will be applied to both electric and hydrogen retrofit kits for buses, coaches and other heavy-duty vehicles.
«We are at a turning point for Greenmot, which is about to complete its historical activity with an active participation in the energy transition. This new industrial activity will allow us to offer pragmatic zero-emission retrofit solutions for the world of mobility around the industrial vehicles», said Stéphane Londos, the president and founder of Greenmot.