Harris Group: Higer AZURE and Higer STEED for the decarbonization of public transport in UK and Ireland
The Higer AZURE and the Higer STEED are the leaders in Harris Group's contribution to the zero emission bus sphere. Harris Group, one of the UK and Ireland's leading commercial vehicle distributors, has been continuously investing in research and development and, together with key partners, has developed two fully electric bus models. The Higer AZURE […]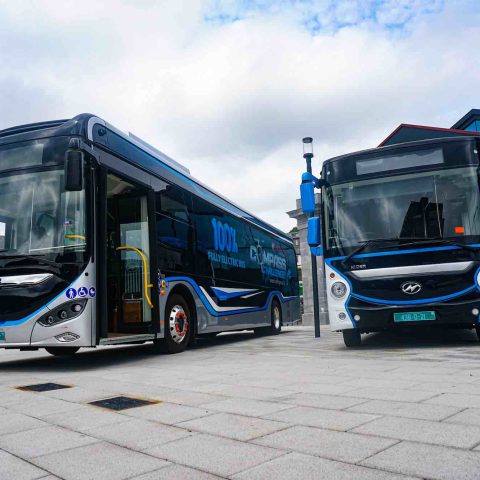 The Higer AZURE and the Higer STEED are the leaders in Harris Group's contribution to the zero emission bus sphere.
Harris Group, one of the UK and Ireland's leading commercial vehicle distributors, has been continuously investing in research and development and, together with key partners, has developed two fully electric bus models. The Higer AZURE and the Higer STEED «are 'Metro Ready' EV buses, which means that they represent the first real cross-over electric buses, capable of urban and rural travel in the one defined operational route», Harris Group points out.
What is interesting, the new Higer AZURE electric bus was designed in Ireland by Harris Bus & Coach UC and Higer Bus Ltd for the Irish and UK markets with a wide range of specifications for road and transport infrastructure. Intelligent technologies and logic programming of the components and systems in the vehicle have helped create a vehicle capable of long-distance use.
Harris Group, lights on the Higer STEED
Powered by CATL lithium-ion batteries producing 174/210Kw of output, the 8.5-meter Higer STEED has an operational stated range of up to 300kms. The standard model has a maximum passenger capacity of 48, comprising 26 seated passengers and standing for 22 with wheelchair capacity. While the XL model has seating capacity for 31 seated passengers, 26 standees and an extended range. Both models are 'crossover' vehicles suitable for servicing both urban and rural route networks.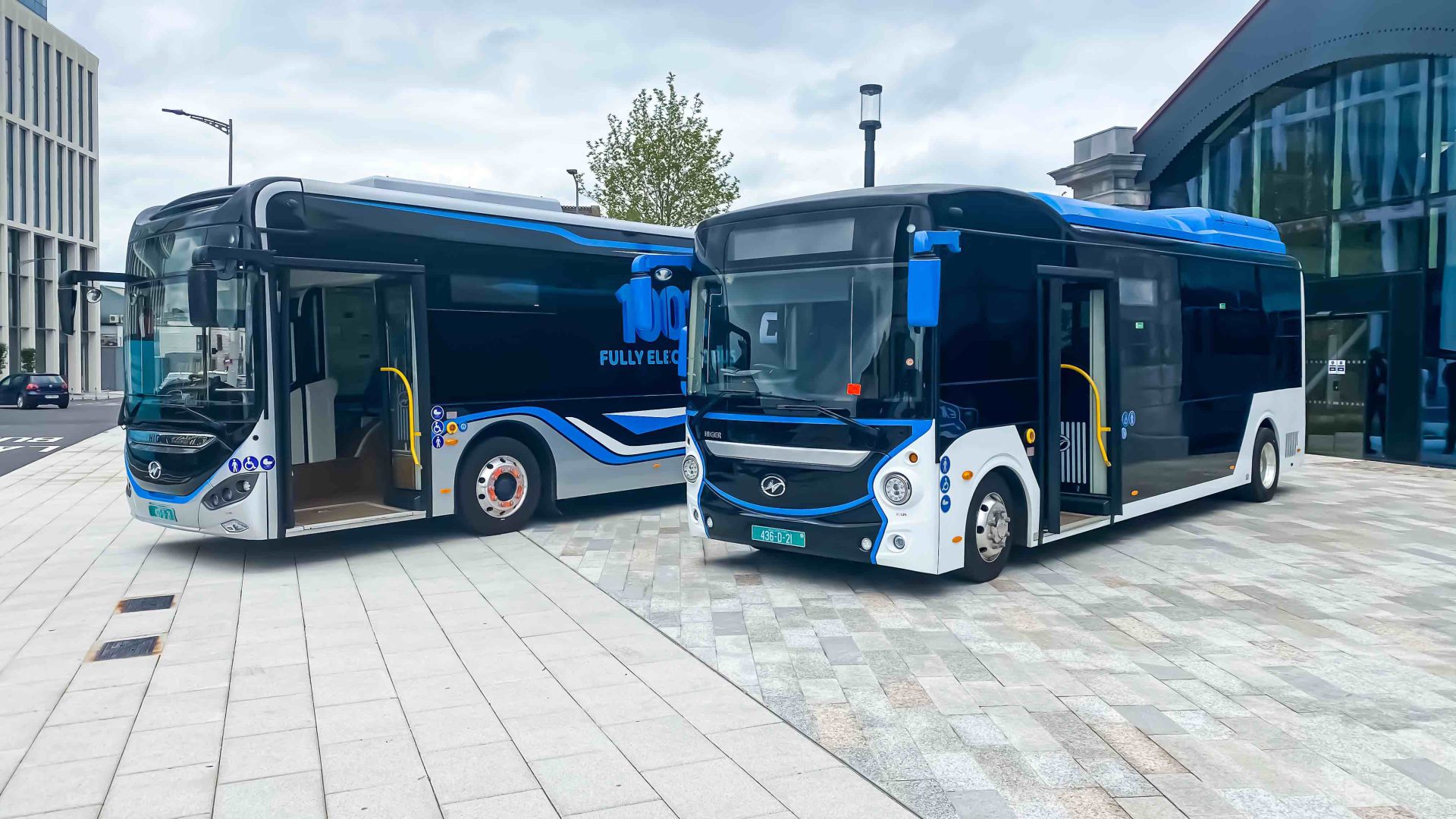 Every STEED is supplied with a 75 kW standalone charger. This CCS2 DC fast-charging infrastructure provides a full charge in less than two hours, maximising on-road time and reducing operating costs.
Being a narrow bodied bus, the STEED can travel the roads less travelled. At 2,370mm wide and 3,215mm high, there are very few areas off limits to the STEED. The narrow body also helps to relieve congestion hotspots in built up areas as it can seamlessly pass by parked cars and other obstacles in urban settings.
The STEED, which is currently in operation in one of Ireland's major National Parks, features low-entry flat floor enabling easy wheelchair access and additional features including saloon air conditioning, low power, high output destination boards and a defibrillator onboard.
Harris Group has secured additional customer orders for these vehicles, which will go into service in the first quarter of 2022.
In 2021, The Big Lemon Bus Company in Brighton was the first UK customer to take on four Higer STEEDs, built with performance and accessibility in mind. The Big Lemon is renowned in the industry for its use of and commitment to sustainable transport solutions, making the Higer STEED an ideal solution.
Harris Group's Higer AZURE: built for the UK
Earlier this year, Harris Group debuted the new larger electric bus option in the Higer commercial EV range and put it to the test with the Compass Challenge. The brand new, fully electric bus, the Higer AZURE city bus is a 12-metre city bus with a range of up to 467kms using 355 kWh of battery, Harris Group says, again supplied by CATL, the world leader in Lithium-Ion batteries.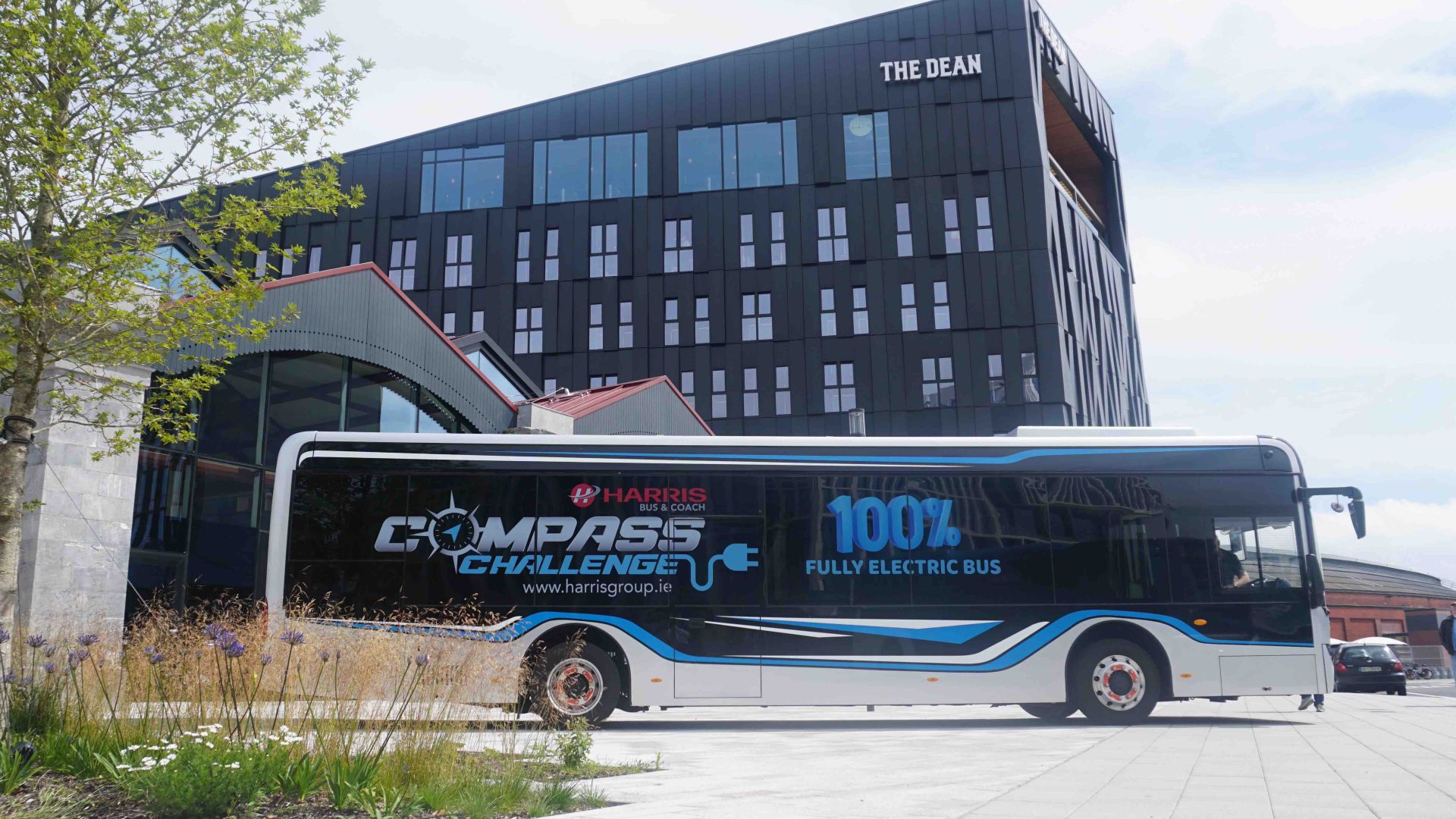 The AZURE can be ordered in airport or commuter spec with seating plans ranging from 30 (Airport with larger luggage capacity) to 46. It also has the capacity for up to 40 standing passengers as well as room for wheelchair passengers.
As part of the Compass Challenge, the Higer AZURE electric bus travelled from the Harris Group HQ in Dublin to Cork non-stop, a journey totalling 254 km, with 44% of its battery life remaining.
«Harris Group is committed to continuing to lead the charge in transforming the commercial transport industry from one which will operate on a zero emissions basis and to that end we have evolved our headquarters in Dublin into a world class centre of excellence in terms of research, design and training in all aspects of commercial EVs», the company points out.
For more on Harris Group, click here.