Île-de-France Mobilités turns to Van Hool, Kiepe Electric and Alstom for a fleet of 24-meter bi-articulated e-buses (ground charged)
Île-de-France Mobilités turns to the 'alliance' between Van Hool, Kiepe Electric and Alstom for the delivery of a batch of 24-meter bi-articulated e-buses. They'll be 'employed' on two new BRT lines and will be the first 100% electric vehicles of such size in the Île-de-France, combining the performance of a tram (frequency and reliability) with […]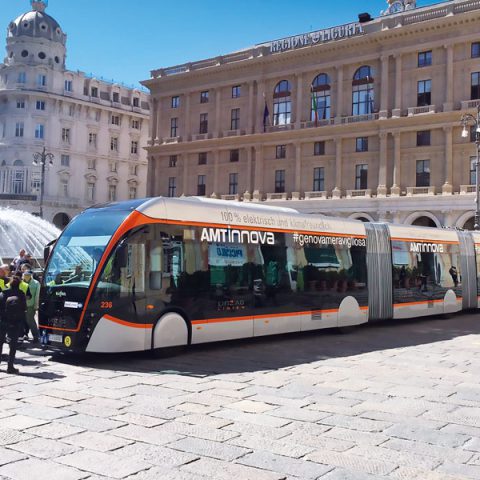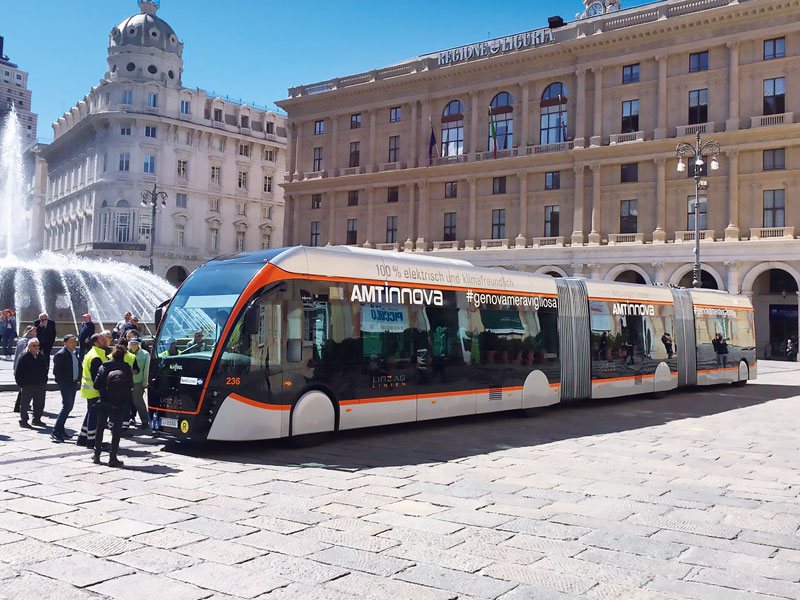 Île-de-France Mobilités turns to the 'alliance' between Van Hool, Kiepe Electric and Alstom for the delivery of a batch of 24-meter bi-articulated e-buses.
They'll be 'employed' on two new BRT lines and will be the first 100% electric vehicles of such size in the Île-de-France, combining the performance of a tram (frequency and reliability) with the flexibility of a bus. The number of vehicles to be provided has not been specified so far.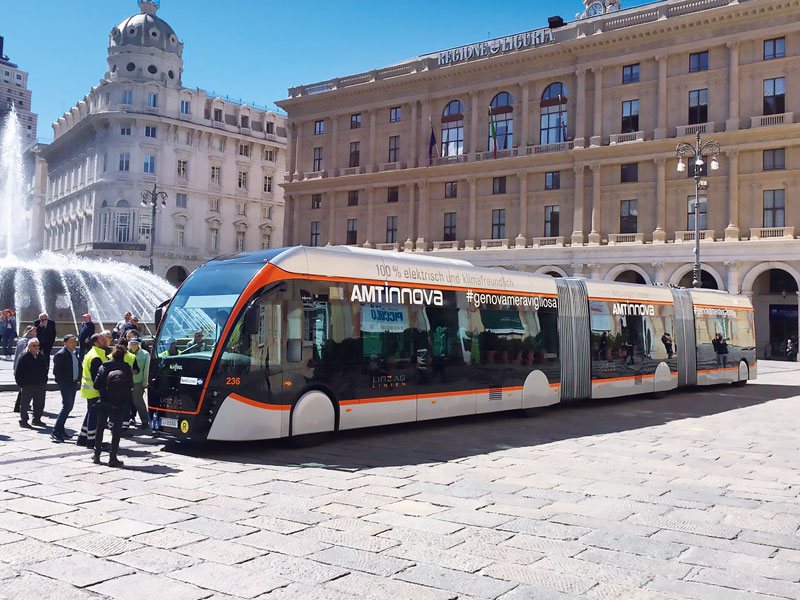 SRS wireless charging system for Paris
They will be able to carry no less than 140 passengers each. What is more, they will be charged via a ground system, the SRS by Alstom.
They'll run on two new Bus Rapid Transit (BRT) lines created and specially designed to accommodate such vehicles: the T Zen 4 line (Viry-Chatillon <> Corbeil-Essonnes) and the T Zen 5 line (Paris <> Choisy-le-Roi). The T Zen 4 will replace line 402 on the section between Viry-Chatillon and Corbeil-Essonnes, which is currently the busiest line in the greater Paris area, with nearly 26,000 passengers per day. The T Zen 5 is a new bus line that will link the 13th arrondissement of Paris to Choisy-le-Roi via Ivry-sur-Seine and Vitry-sur-Seine in almost 33 minutes.
The buses by Van Hool – Kiepe Electric will be will be fully accessible to people with reduced mobility (PRM), thanks to their wide sliding doors and full low floor configuration.