Zero emission buses delivered in Ireland, but charging infrastructure are not yet in place
"Dozens of zero-emission electric buses ordered by the National Transport Authority (NTA) 18 months ago are not yet in service, partly due to delays in installing charging infrastructure at two Dublin bus depots" reports Irish public service broadcaster RTÉ in an article later picked up by industry agency electrive.com. Wrightbus e-buses for NTA Up to […]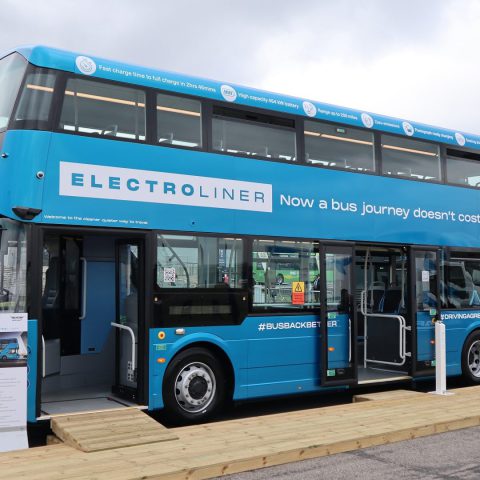 "Dozens of zero-emission electric buses ordered by the National Transport Authority (NTA) 18 months ago are not yet in service, partly due to delays in installing charging infrastructure at two Dublin bus depots" reports Irish public service broadcaster RTÉ in an article later picked up by industry agency electrive.com.
Wrightbus e-buses for NTA
Up to 800 e-buses were awarded to Wrightbus in mid-2022, with a first firm order for 120 vehicles (100 for Dublin Bus and 20 for Bus Éireann). 210 further vehicles were ordered this year (following 90 in end 2022).
RTÉ mentions trade journalist Sean Murtagh from Fleet Transport Magazine, according to whom "the buses ordered in 2022 had been delivered with no infrastructure to charge them". The public media reports that "Issues with obtaining planning permission for the charging infrastructure at the Phibsborough and Summerhill bus depots delayed the NTA and Dublin Bus installing them".
Still according to RTÉ, "The NTA said the charging system for the Summerhill Bus Depot will come on stream this month and for the Phibsborough bus depot in December".