A 12-meter Irizar ie tram for Bilbao. New add in the Bilbobus fleet
This new Irizar ie tram, a zero emissions electric bus in the style of a tram, is the first of the model to be added to the six electric buses already in the Bilbobus fleet. Irizar electric bus in Bilbao The new 12 metre long Irizar ie tram has 43 seats, 2 wheelchair areas and […]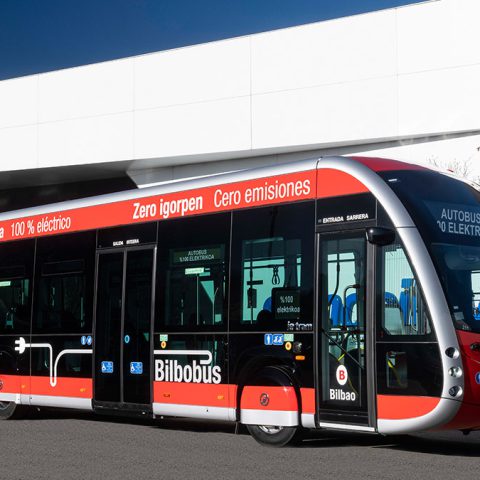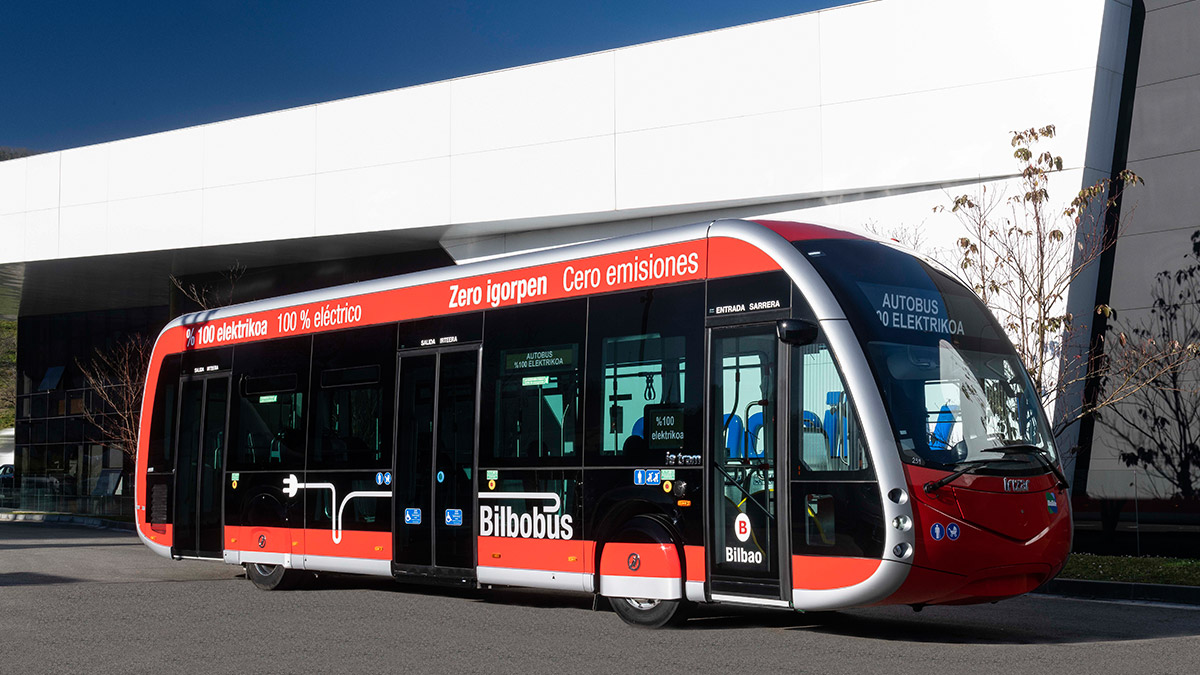 This new Irizar ie tram, a zero emissions electric bus in the style of a tram, is the first of the model to be added to the six electric buses already in the Bilbobus fleet.
Irizar electric bus in Bilbao
The new 12 metre long Irizar ie tram has 43 seats, 2 wheelchair areas and 4 PRM seats. And it can transport up to 75 passengers. Its comfortable interior and innovative hardware give a feeling of openness and light that assure a grand travel experience for passengers and drivers alike, Irizar says.
The bus is powered by latest generation 430 kWh on-board batteries made by the Irizar Group. The bus will be charged at night in the garage.
Bilbao bets on electric buses
The city of Bilbao has taken another step towards meeting its commitments under the Sustainable Urban Mobility Plan (SUMP), which puts the well-being of residents at the centre of urban development. The new bus will be used on the 62 line that provides daily service to the San Mamés Arabella San Mamés route, which has 12 stops: Arabella, San Isidro, Zumalacárregui 105, Zumalacárregui / T.Zubiria, Kristo 1, Ibáñez De Bilbao 14, Mazarredo 3, Urquijo 14 / Institutoa, Urquijo / Bizkaia Pl., Urquijo 68, Urquijo 92, San Mamés.
"We're extremely satisfied with having the vehicle in the city. We think it's a value added proposition that brings a new concept of electromobility that unites the environmental benefits of more sustainable, efficient, intelligent, safe and connected urban public transport with the appeal of travelling in a vehicle that gives something to the city and produces an emotional impact that makes you want to take the bus.", says Txema Otero, Commercial Manager for Spain.