Isuzu electrically and CNG powered at Busworld 2019
At Busworld 2019 the Turkish manufacturer Isuzu put 6 models in the spotlight. Main novelties? Easy: the electric midibus Novociti Volt, the 12 meter ebus Isuzu Citivolt and the CNG powered Isuzu Interliner (in the picture). Isuzu Novociti Volt, the zero emission midibus The Isuzu Novocity Volt is an electric midibus equipped with a battery pack […]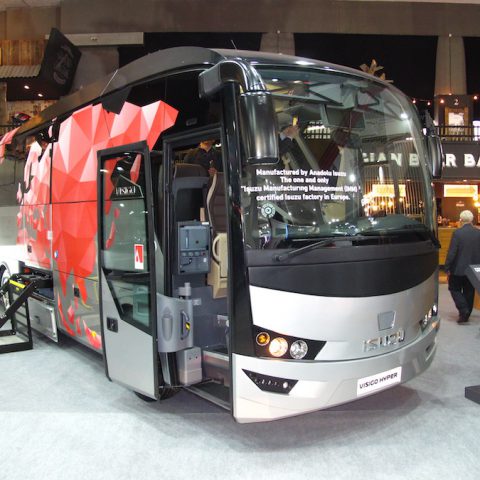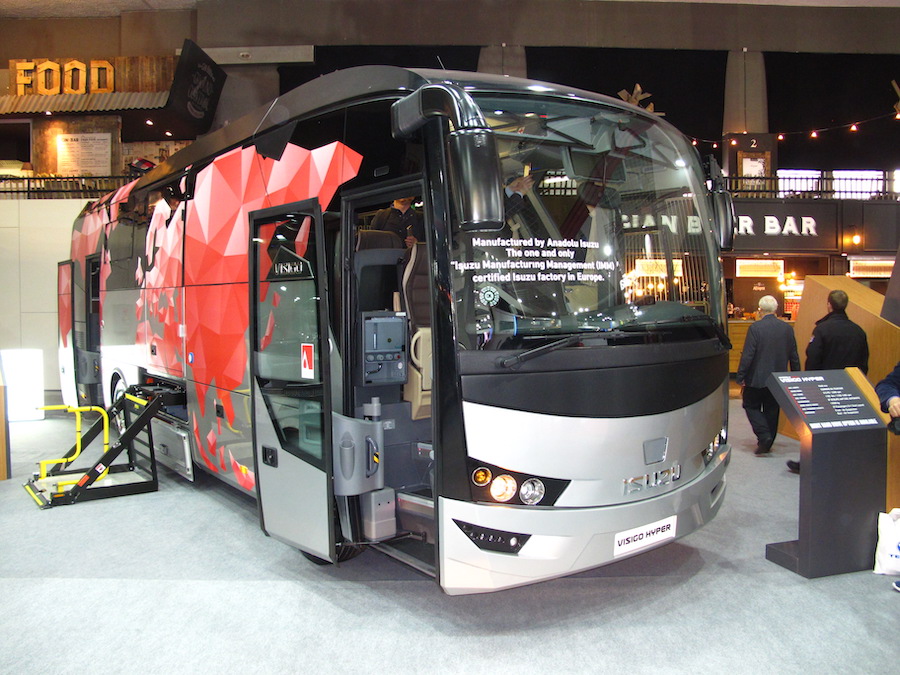 At Busworld 2019 the Turkish manufacturer Isuzu put 6 models in the spotlight. Main novelties? Easy: the electric midibus Novociti Volt, the 12 meter ebus Isuzu Citivolt and the CNG powered Isuzu Interliner (in the picture).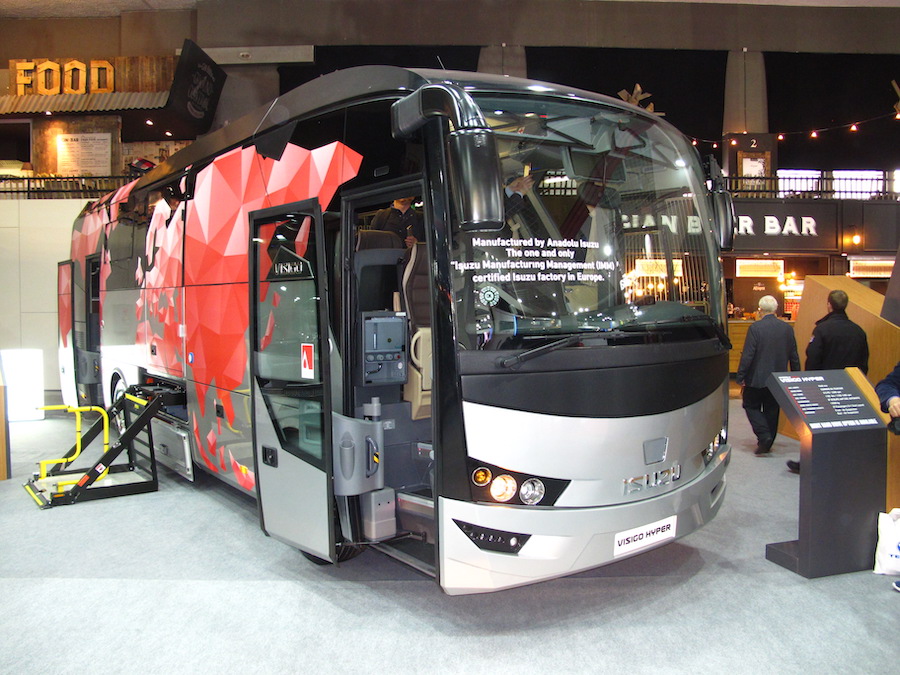 Isuzu Novociti Volt, the zero emission midibus
The Isuzu Novocity Volt is an electric midibus equipped with a battery pack of 200 kWh, enough, according to the company, to cover 270 km. The electric motor of the Isuzu, mounted on the rear, develops a power of 240 kW for a torque of 2,300 Nm.
Another electric model 0ffered by Isuzu, and showed for the very first time in Brussels, is the Citivolt 12, a 12-metre low floor with 351 kWh batteries. The motor, by Siemens, is located on the rear as well and is capable of 230 kW for a torque of 3,000 Nm.
At the Isuzu stand also the Interliner 13 CNG powered by Cummins. The engine has a power of 320 horsepower for a torque of 1,356 Nm.