Karsan goes to conquer Southeast Asia
On the occasion of the Business20 summit held in Bali in 2022, Karsan signed an agreement to transform minibuses and electric buses in Indonesia. In fact, the Turkish manufacturer signed a memorandum of cooperation with Schacmindo, an Indonesian company of Credo Group, to support the transformation of the electric public transport network in the Southeast […]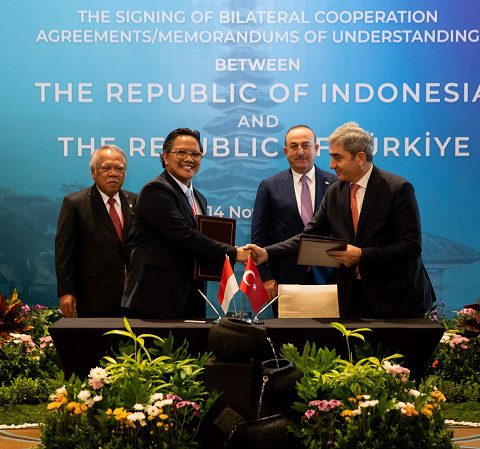 On the occasion of the Business20 summit held in Bali in 2022, Karsan signed an agreement to transform minibuses and electric buses in Indonesia.
In fact, the Turkish manufacturer signed a memorandum of cooperation with Schacmindo, an Indonesian company of Credo Group, to support the transformation of the electric public transport network in the Southeast Asian country to produce and sell right-hand drive electric buses.
Karsan CEO Okan Baş said, «We have launched a joint project for opportunities that may arise in line with the goals of Indonesia and TransJakarta, Jakarta's public transport company, to convert the public transport network with electric minibuses and buses by 2030. In line with this goal, we aim to carry out most of the transformation of electric public transportation in the billion-dollar city of Jakarta and tens of thousands of vehicles, scheduled for completion by 2030. We expect similar potential from other Indonesian cities».
So, the CEO of the Bursa-based company added: «We would like to proceed with a two-step plan in this business opportunity that will contribute to our country's export and business volume between the two countries. First, we intend to make initial sales of vehicles with those produced in Turkey, and then, by establishing an SKD (Semi Knocked-Down) type production plant, we aim to finalize the production of right-hand drive vehicles in Indonesia, which are largely completed in Turkey, and aim to gain an advantage in sales to neighboring countries. If we can achieve our goals, we, as Karsan, will be very excited because we will successfully represent the Turkish automotive industry in this region as well».