The King Long PEV6: a new contender in the European 6-meter e-bus segment
We met it in Brussels, on the occasion of the Busworld 2023. And then we got to know it better with a long tour through the streets of Rome, where it attracted no small amount of attention from passers-by. The King Long PEV6 electric city bus is King Long's short novelty, thus entering the minibus […]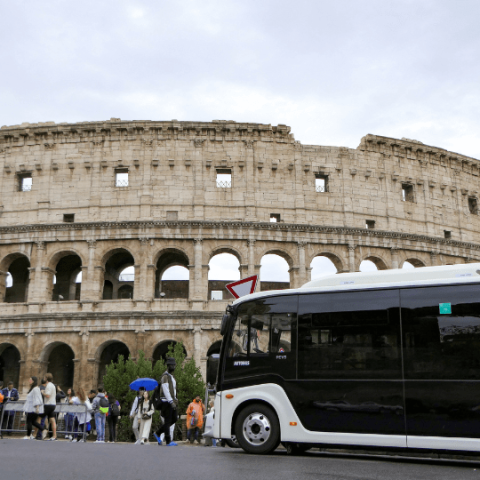 We met it in Brussels, on the occasion of the Busworld 2023. And then we got to know it better with a long tour through the streets of Rome, where it attracted no small amount of attention from passers-by. The King Long PEV6 electric city bus is King Long's short novelty, thus entering the minibus segment by bringing an alternative in a context where the six-metre buses (all electric, of course) of Bluebus, Karsan, Otokar and Rampini are already running around.
King Long PEV6 electric city bus launched
Thanks to Dierre Dimensione Ricambi, the Chinese manufacturer's Italian dealer since 2018, we spent half a day on board the mini to get to know it better. The impression, thanks to the large glass surfaces, is of a truly airy interior space, capable of accommodating a total of 23 people (in three different configurations). The practicality of the vehicle deserves a positive assessment, with a turning circle of around 8 metres, manoeuvring in tight spaces is very easy.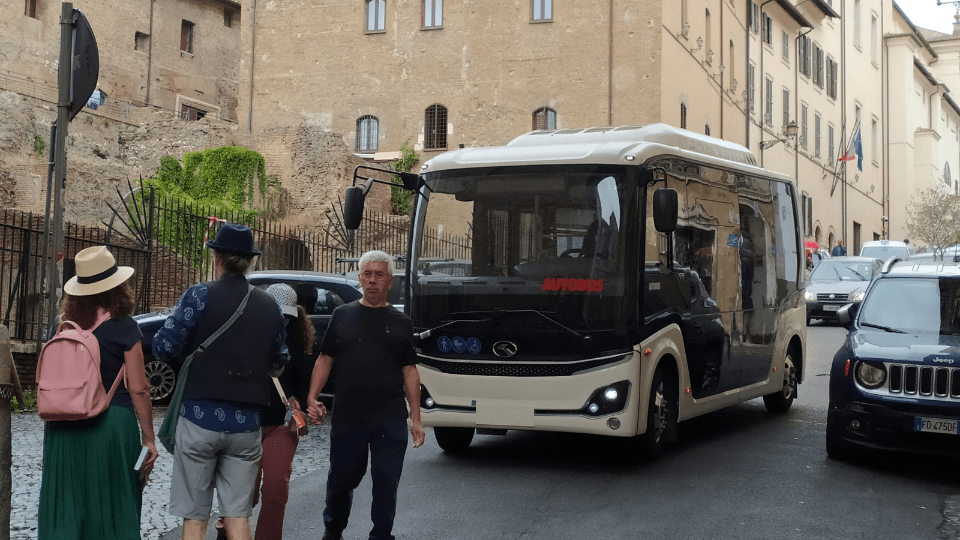 A few measures: the King Long PEV6 comes close to six metres in length, stopping at 5,990 millimetres. The width is 2,065 millimetres and the height 2,820. Overhangs? Front 900 millimetres, rear 830. Wheelbase, on the other hand, is 4,260. The turning circle radius of about 8 metres, as already mentioned, allows King Long's electric minibus to manoeuvre through traffic and the narrowest alleys.
'Under the bonnet' there is room for the EP6 E-drive central motor with continuous power of 60 kW and maximum power of 135 kW. Torque is set at 350 Nm. The batteries are based on LFP formula featuring a capacity of 89 kWh. The front axle is by Dongfeng, while the rear axle is the EP6 E-drive Axle.