E-buses in rural areas: a German public transport company deploys 45 eCitaro for regional operations
Germany, Ludwigslust-Parchim transport company (VLP) in the southwest of Mecklenburg-Western Pomerania has taken charge of the last 15 vehicles of a large order consisting of a total of 45 Mercedes eCitaro electric buses mainly used in regional transport. VLP is the first transport company in Germany to switch to electric buses on a large scale […]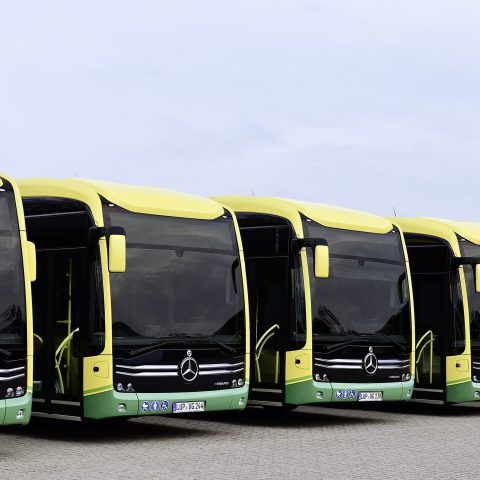 Germany, Ludwigslust-Parchim transport company (VLP) in the southwest of Mecklenburg-Western Pomerania has taken charge of the last 15 vehicles of a large order consisting of a total of 45 Mercedes eCitaro electric buses mainly used in regional transport.
VLP is the first transport company in Germany to switch to electric buses on a large scale in rural areas.
20 percent of the fleet being electrified
Ludwigsburg-Parchim is the second largest district in Germany. The Neuhaus office of the Lüneburg district is also used as a transport area. VLP currently operates 172 routes with around 200 buses. So nearly one bus in four is now being replaced by a fully electric bus.
VLP's area of operations has a low population density and numerous villages. This requires a great deal of range. The eCitaro buses provided to VLP feature a total capacity of 378 kWh and two charging plug positions on the right-hand side above the front axle and at the rear.
VLP, based in Hagenow near the state capital Schwerin, supports deployment through a decentralized organization: a total of 49 charging stations will be set up at twelve of the thirteen operating sites. 100% of the electricity comes from renewable production.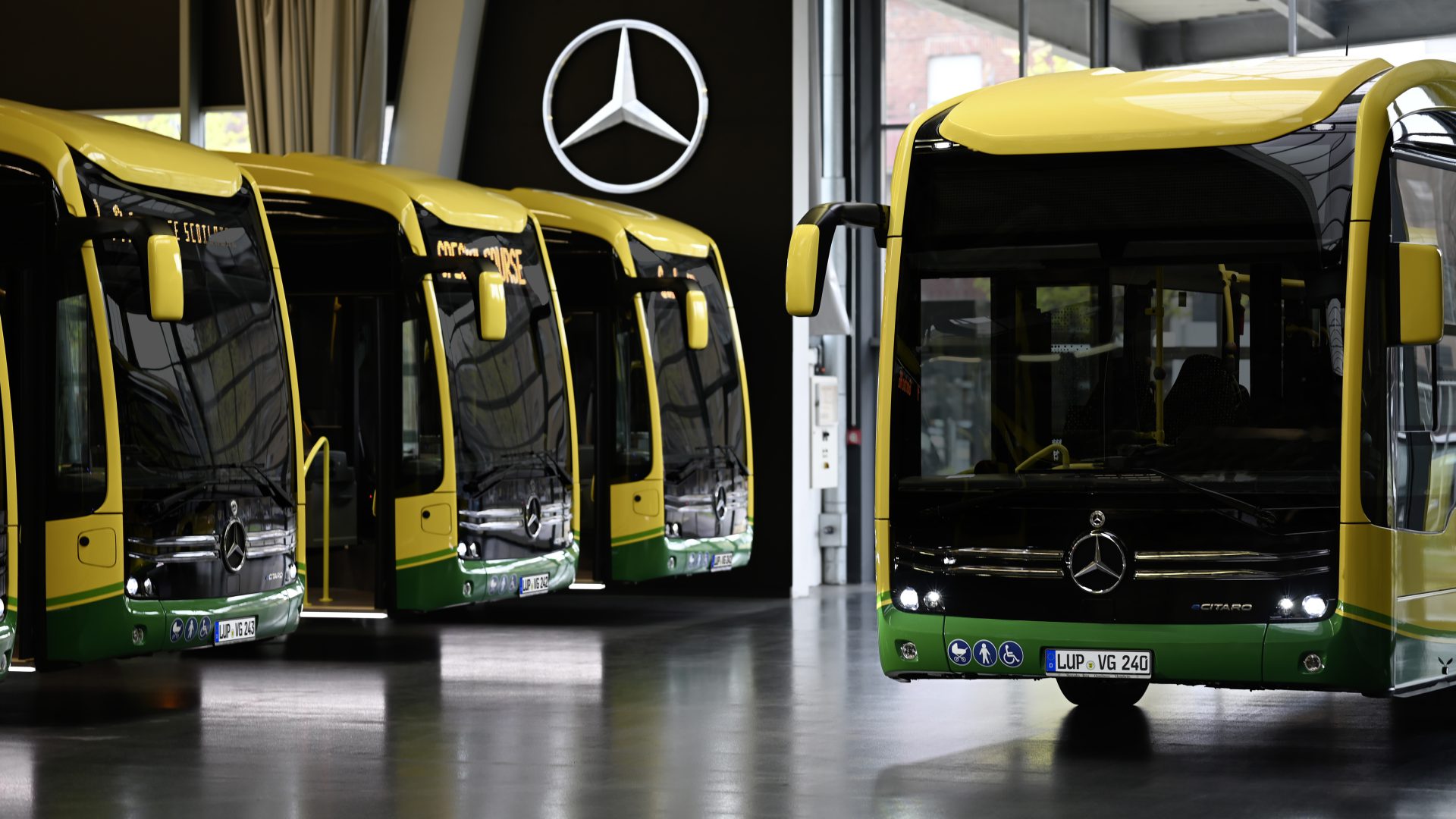 Safety features include the active brake assistant Preventive Brake Assist, the turning assistant Sideguard Assist and a reversing camera. The Eco Driver Feedback driving style assistant supports an economical driving style.
VLP's and its partners' commitment is recognized and respected throughout the industry. This year, Managing Director Stefan Lösel received the 2022 EBUS Award. The German environmental award in public transport honored him as a "personality of the transport industry" in the e-mobility field "for his exemplary and imaginative commitment to the introduction of electrically powered buses in rural areas."
Electric buses in rural areas in Ludwigslust-Parchim
Daimler Truck points out that "The VLP's practical experience with the first two tranches of 15 buses each matches the expectations. This way, the eCitaro achieves a very good range, sometimes exceeding 300 kilometers in everyday operation in the selected configuration, and still returns to the depot with a safe remaining battery capacity of approx. 15 percent. This means that the estimated mileage of around 50,000 to 60,000 kilometers per year is achievable".
Ludwigslust-Parchim transport company uses Omniplus On services. Deployment planning and complex depot management were developed in close cooperation with the specialists at Daimler Buses' cooperation partner IVU.
"The flexibility of our eCitaro is always amazing. We are delighted that it can even prove its strengths as an inter-city bus with tailor-made equipment and a sophisticated deployment concept at the Ludwigslust-Parchim transport company," says Mirko Sgodda, Head of Sales, Marketing and Customer Services at Daimler Buses.