Mercedes eCitaro towards the next steps: more battery capacity and solid-state batteries
By 2021 the Mercedes eCitaro's battery will be able to carry 330 kWh, thus covering about 50 percent of all applications. This battery capacity also opens the door to the introduction of an eCitaro G articulated bus. Then, also solid-state batteries will become available. The fuel cell range extender will be the ice on the […]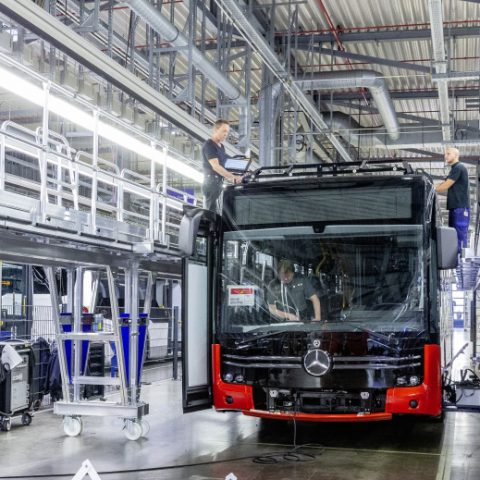 By 2021 the Mercedes eCitaro's battery will be able to carry 330 kWh, thus covering about 50 percent of all applications. This battery capacity also opens the door to the introduction of an eCitaro G articulated bus. Then, also solid-state batteries will become available. The fuel cell range extender will be the ice on the cake.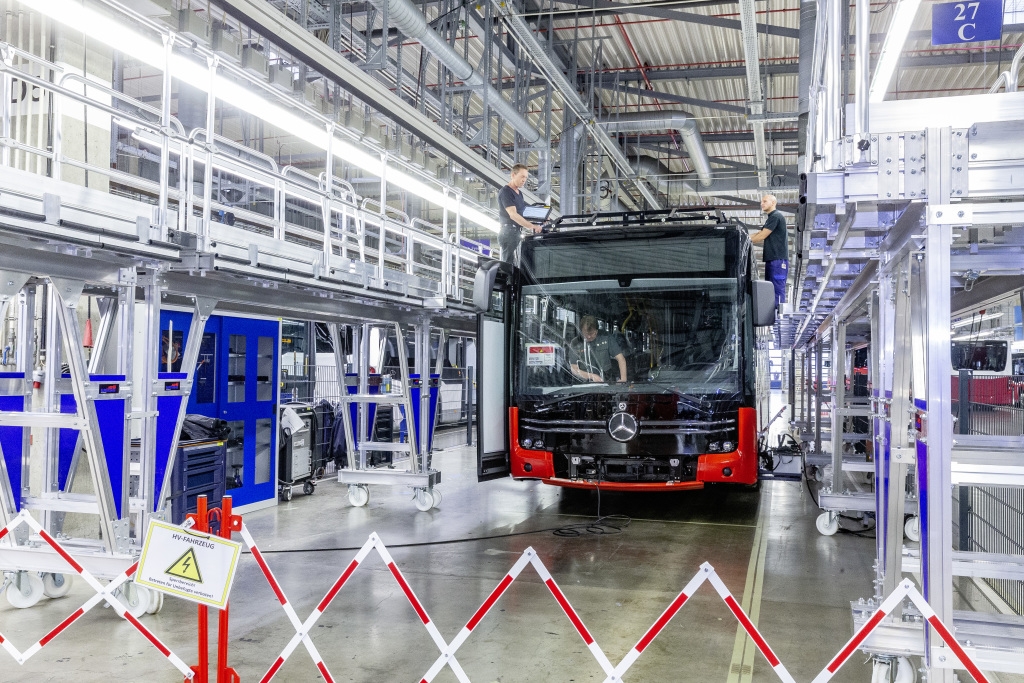 330 kWh battery is the next step on eCitaro
Today the eCitaro is equipped with a maximum of 292 kWh battery split in 12 modules. Another step on the roadmap of the Mercedes eCitaro envisages the use of lithium-polymer batteries, also referred to as solid-state batteries, as an option in the future, Daimler says in a press release. These are characterised by a particularly long service life and high energy density. The first order for eCitaro with solid-state battery has already been signed.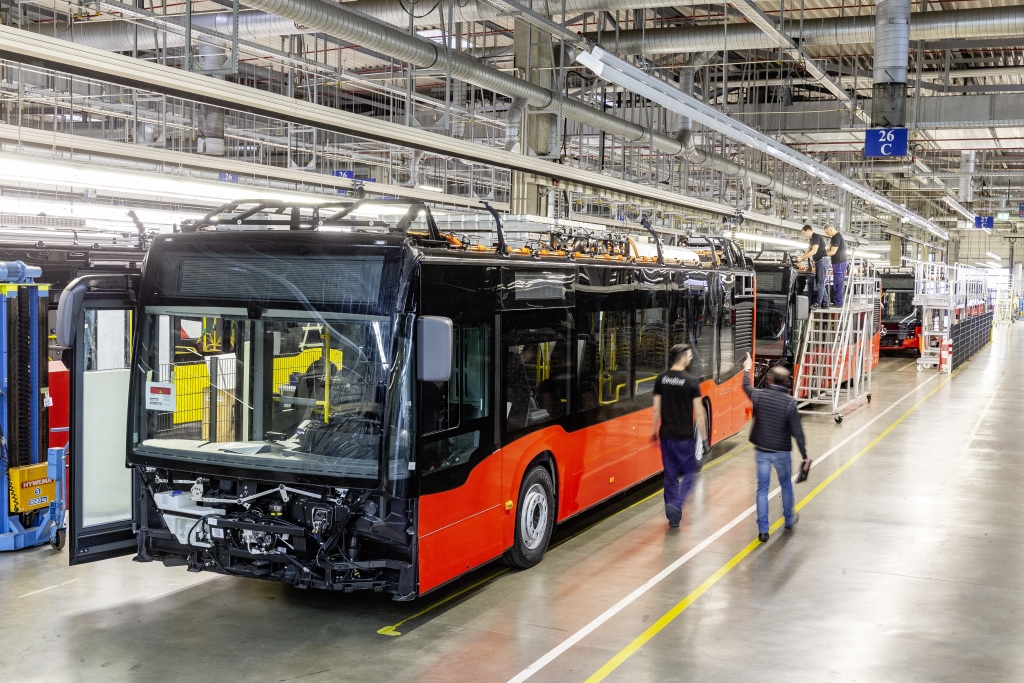 Solid-state batteries, for depot charging only
With a rated battery capacity of about 400 kWh in the solo bus and even more in the articulated bus, the eCitaro equipped with solid-state batteries (a technology provided by Blue Solutions) will then meet about 70 percent of all requirements without intermediate charging.

The characteristics of solid-state batteries differ significantly from NMC batteries (lithium-nickel-manganese-cobalt-oxide cells): they have a different shape, are more voluminous overall and are not suitable for quick-charging. City buses equipped with them are therefore suitable for other types of application. For this reason, the eCitaro will in future be offered with a choice of NMC or solid-state batteries.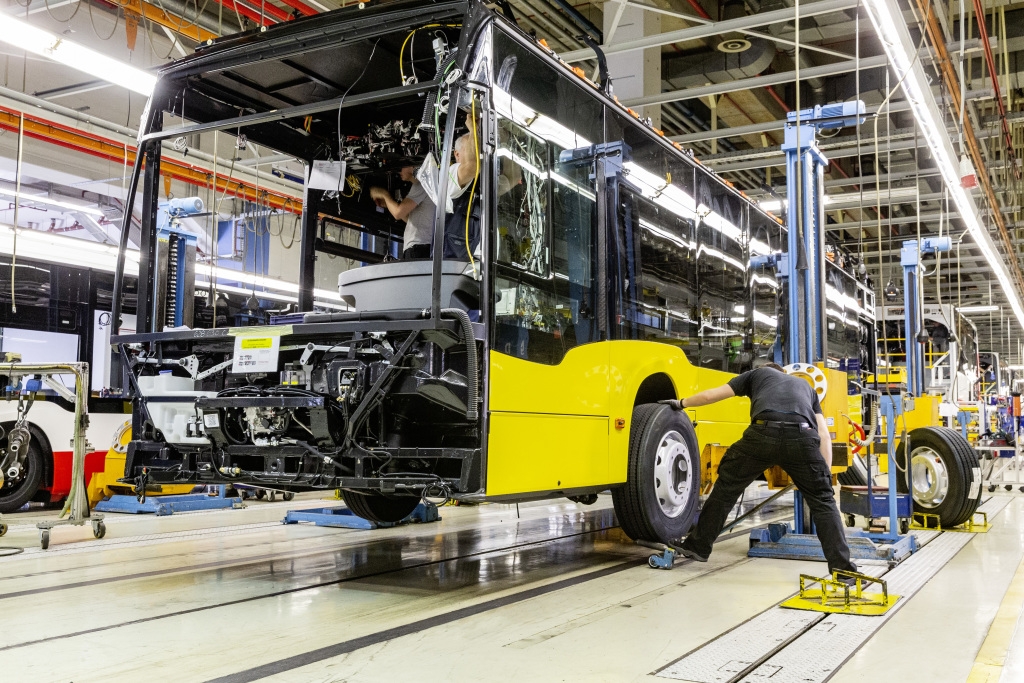 Fuel cell range extender on the eCitaro
Subsequently, the range of the eCitaro will be increased yet again by a range extender in the form of a fuel cell for generating electricity. It will be designed to allow the eCitaro to fulfil nearly 100 percent of all requirements on city buses. This technology eliminates the need for intermediate charging and the complex infrastructure required for it in almost all cases: the eCitaro will be able to replace combustion engine-powered city buses virtually one to one, Daimler claims.