Nevada wants to electrify all buses by 2050
A decisive step towards the total electrification of fleets that made by Nevada. Yes, because the American state has decided to make zero emissions at least thirty percent of new buses (and trucks) sold by 2030 and 100% of those that will be sold by 2050. In short, emission free by 2050. Making the official […]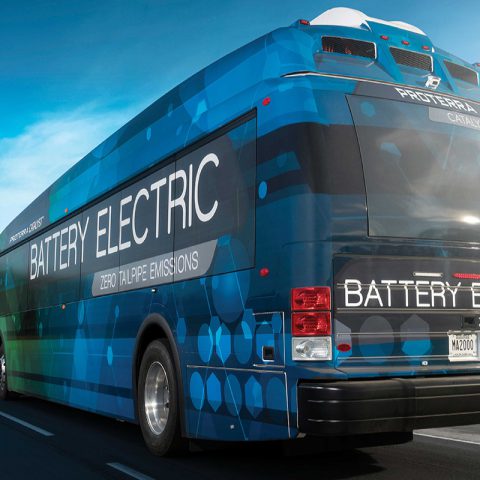 A decisive step towards the total electrification of fleets that made by Nevada. Yes, because the American state has decided to make zero emissions at least thirty percent of new buses (and trucks) sold by 2030 and 100% of those that will be sold by 2050. In short, emission free by 2050.
Making the official announcement of the federal state's commitment was Governor Steve Sisolak, who said: «By working across states and with many partners, we can accomplish much more together than we could do individually. How we transport ourselves and move goods across the US matters for our economy, for our environment, and for the health and well-being of our communities».
Nevada's zero emission committment
With this move, Nevada joins 16 other states and the District of Columbia as signatories to the Multi-State Medium- and Heavy-Duty Zero Emission Vehicle (MHD ZEV) Memorandum of Understanding (MOU), representing 40% of the U.S. population. The other 16 states that have signed the MOU are California, Colorado, Connecticut, Hawaii, Maine, Maryland, Massachusetts, New Jersey, New York, North Carolina, Oregon, Pennsylvania, Rhode Island, Vermont, Virginia and Washington.
Robust public investment and regulatory reform along the EV supply chain has the potential to create more than 500,000 jobs across the United States over a five-year period, according to a report by the Electrification Coalition and its sister organization, SAFE. Nearly 154,000 of those jobs would stem from incentives that make it less expensive to purchase medium- and heavy-duty EVs like trucks and buses.