New Flyer will provide 14 ebuses and charging infrastructure to Central Ohio Transit Authority
The relationship between NFI Group and Central Ohio Transit Authority (Cota) is being strengthened. In fact, the U.S. federal-state transportation authority has ordered 14 New Flyer zero-emission, long-distance electric buses – specifically the Xcelsior Charge Ng model – and for the associated charging infrastructure. Supported by Federal Transit Administration funds, this order follows Cota's previous […]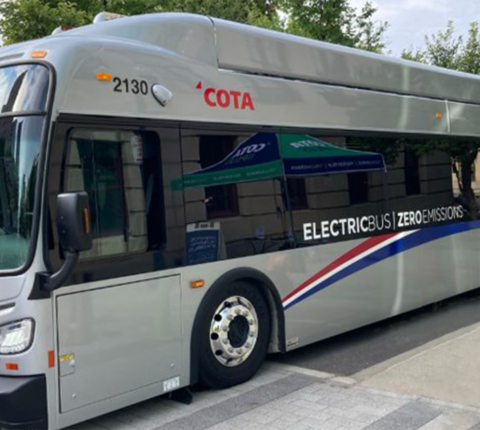 The relationship between NFI Group and Central Ohio Transit Authority (Cota) is being strengthened. In fact, the U.S. federal-state transportation authority has ordered 14 New Flyer zero-emission, long-distance electric buses – specifically the Xcelsior Charge Ng model – and for the associated charging infrastructure.
Supported by Federal Transit Administration funds, this order follows Cota's previous purchase of eight battery-electric Xcelsior Charge Ng transit buses, announced in May 2022. These new zero-emission, will support Cota's goals of enhancing passenger experience and transitioning to a 100% zero-emission bus fleet by 2035 to achieve net zero carbon emissions by 2045.
NFI Infrastructure Solutions will provide project coordination and commissioning, and 20 ABB HVC-C 150kW plug-in chargers and 40 dispensers, supporting reliable and safe battery-electric bus deployment in Columbus, Ohio.
«For over 20 years, Cota has relied on NFI's efficient and safe mobility solutions. NFI has delivered over 186 transit buses to Cota since 2001. With this latest order of high-performance electric buses and infrastructure, we continue to enable Cota's safe and successful transition to a net zero carbon future. Each Xcelsior Charge Ng will avoid up to 135 metric tons of greenhouse gas per year compared to a traditional diesel bus, delivering substantial clean air benefits to Columbus communities. Together with Cota, we are building more sustainable communities in Ohio», said Chris Stoddart, President North American Bus and Coach NFI.